Matt DiBenedetto was told before last week's race in Bristol that his owner, Leavine Family Racing wouldn't be resigning him next season. That wasn't a complete surprise, but it didn't mean other drivers agreed with the decision.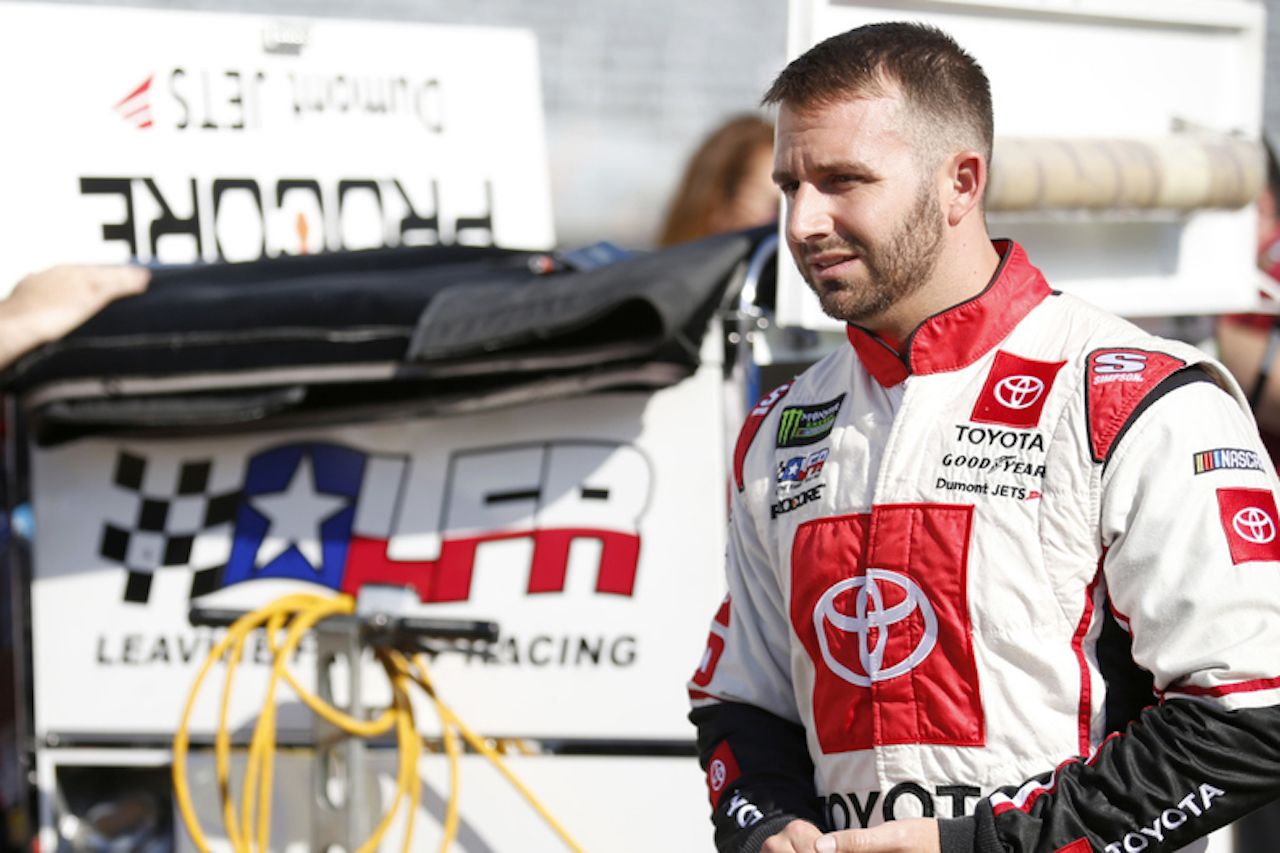 DiBenedetto has had a decent season, capped off with a second-place finish at Bristol last weekend. It was his sixth top-10 finish of the season.
The man who beat out DiBenedetto on Saturday night was Denny Hamlin. After the victory, he didn't keep his feelings on his fellow racer quiet.
"Matt's a fantastic driver, I have no doubt in my mind that he's going to land on his feet, better even than he is right now," Hamlin told NBC afterwards. "If he isn't then all you car owners are idiots. I hate it because I know everyone is behind him, I'm behind him, I financed his racecar two years ago in Phoenix when he did an Instagram video, he didn't have money to go to the racetrack."
DiBenedetto was emotional during his interview after finishing second. A victory would have gotten him into the playoffs.
"I wanted to win so bad for these guys, for this team, for them giving me this opportunity," DiBenedetto told NBC after the race. "But, man, I'm sad. Congrats to Denny. He raced hard. I've been a fan of his since I was a kid. To be racing door-to-door with him at Bristol, in front of a great group of fans… I'll try not to get emotional, but it's been a tough week. I just want to stick around and keep doing this for a long time to come. I love it. I love the opportunity. I'm not done yet."
Earnhardt Jr. Still Racing
Despite Dale Earnhardt Jr. being in a private airplane crash last week, the driver is still planning on racing at Darlington Raceway next weekend. Earnhardt had told fans he had planned on entering the race earlier this year.
Earnhardt took to Twitter on Wednesday to reassure fans he will be in the Xfinity Series race, even with injuries he sustained in the plane crash.
"Lots of swelling and I just need that to go down and the pain to chill out," Earnhardt wrote on Twitter. "I been treating the area every day solely to get well to race."
The race would be Earnhardt's first since he competed in the Xfinity race at Richmond Raceway last fall.
Johnson Running Out of Races
Jimmie Johnson needed a strong showing at Bristol, but the veteran driver didn't get it. He finished 19th and is two spots out of the top 16 to get into the playoffs. If he fails to qualify it would be the first time in 16 years that he won't be in the postseason.
"Just one of those nights," Johnson told NBCSports.com. "We had one thing go our way, and about 15 that didn't."
With two races remaining until the playoffs, Johnson knows time is running out.
"I think I've got one more shot," Johnson said. "I don't know. It's just so hard to predict. (Darlington and Indianapolis are) two great tracks for me. Two places I love. So we'll just see what happens."