After receiving unanimous approval by the Maryland Racing Commission on Thursday to resume racing, Laurel Park will waste little time reopening its starting gates. It joins the racing resumption parade Saturday.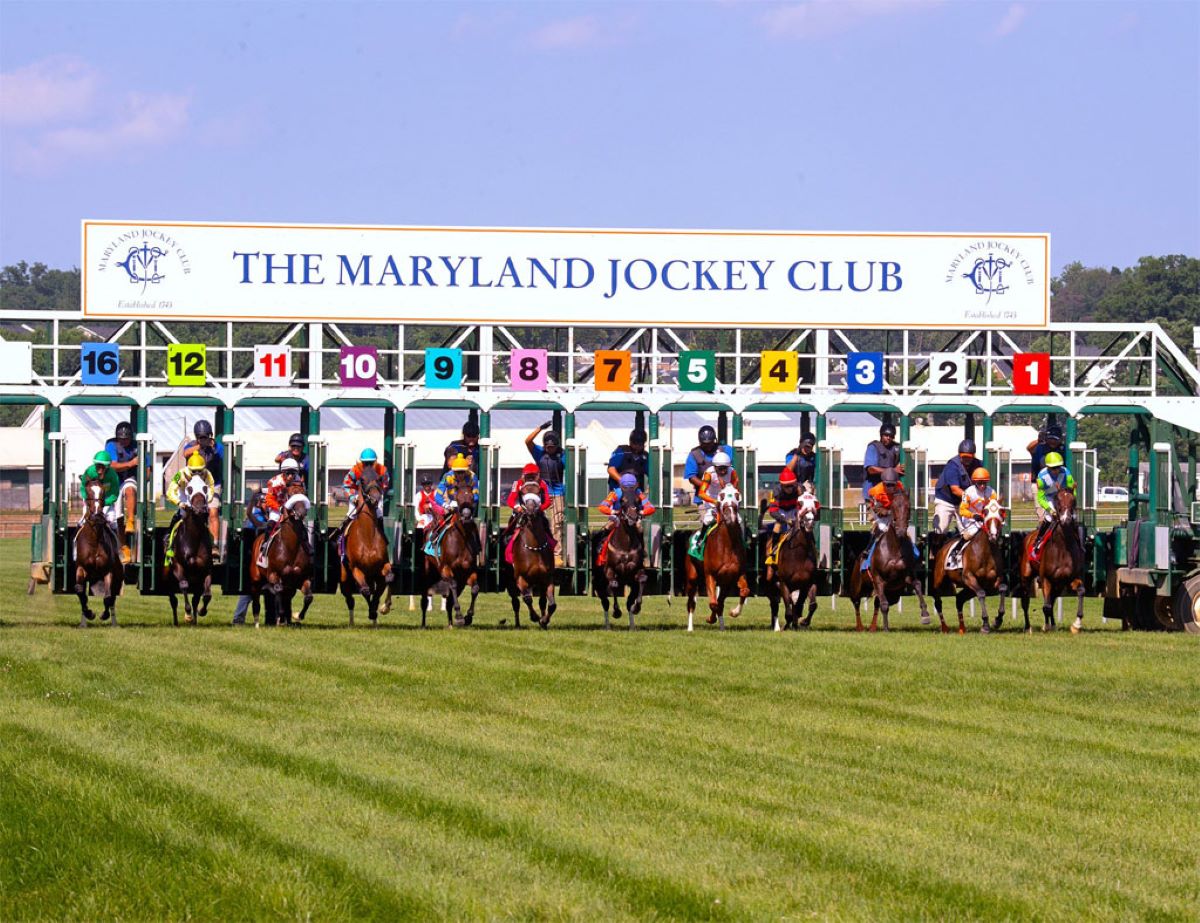 Laurel Park's summer meet opens with three days of live racing from Saturday through Monday, and will run every Friday and Saturday through Aug. 22. It will run spectator-free, pending any changes in Maryland Gov. Larry Hogan's March 12 executive order. That order, issued amid the COVID-19 pandemic outbreak, prohibits more than 250 people gathering in a public space.
Hogan announced Wednesday evening the beginning of a phased reopening plan encompassing bars, restaurants, and "other outdoor activities." Interestingly, Hogan didn't mention racetracks. The Stronach Group, which owns Laurel Park, believes it can reopen the track based on the commission's approval and Hogan's executive order regarding business operations restarting.
The Maryland Racing Commission met via teleconference on Thursday. Alan Rifkin, an attorney for The Stronach Group, told commissioners that Hogan's executive order did not specifically prohibit racing. Hogan's order came on March 12, and Laurel Park conducted three days of live, spectator-free racing before a second order closed the tracks.
Safety Protocols at the Ready
The Stronach Group already has Laurel Park's coronavirus safety protocols in place. By now, TSG has this on auto-pilot. Exhibit A is Gulfstream Park in Florida, which raced through the depths of the pandemic and, which continues running today. Exhibit B would be Santa Anita Park, which reopened on May 16 after instituting some of the strictest safety rules of any track in the world. Santa Anita went to the lengths of setting up on-site luxury trailers for its jockeys, who are required to live on the property.
"We've learned from our experience and incorporated much of what we have learned within the protocols we put before you," Rifkin told the commission. "We would ask (to resume) in light of the fact that the executive orders, from our read of them, have never precluded live racing and we have voluntarily stood down. But it is now time to move forward without fans on the dates we have requested."
The Maryland Jockey Club has received approval from the Maryland Racing Commission to resume live racing at Laurel Park effective Saturday, May 30. The Summer 2020 meet begins with three days of live racing running through to Monday, June 1. Read more >> https://t.co/e0dFkYkXke

— Maryland Jockey Club (@LaurelPark) May 28, 2020
Laurel Park officials quietly began planning for that resumption on Tuesday when they took entries for the first day of their condition book. Saturday's 10-race card drew 144 entries, including also-eligibles. Both Sunday's and Monday's cards feature 10 races. All told, 415 horses are entered for the three-day opening weekend.