It would be difficult for any driver to recreate the incredibly successful year that Martin Truex Jr. had last season, in which he racked up eight victories. But the defending NASCAR Cup champion certainly is trying to keep pace, and will be gunning for his fourth win of 2018 at the Quaker State 400 on Saturday night.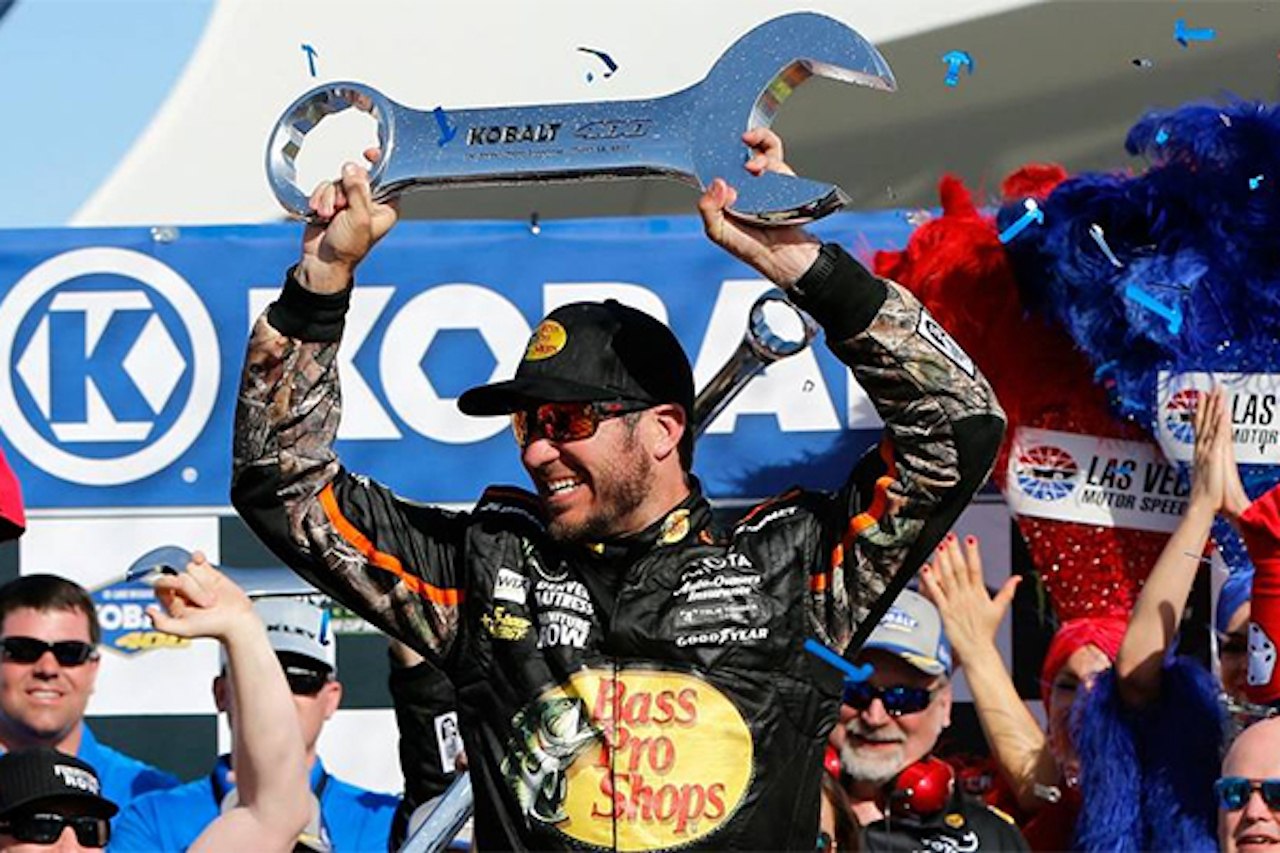 The 38-year-old has been overshadowed by Kevin Harvick and Kyle Busch so far this year. Harvick has dominated this season with six trips to victory lane, while Busch is right behind him with five.
Still Truex actually has more victories this year than he did at this point in 2017. If he wins at the Kentucky Speedway this weekend, he'll have his fourth victory four races earlier than he did last year. Where he has vastly improved is top-5 finishes. He had six at this point last year, but has 12 now.
BetOnline.ag has him the second choice on Saturday at 3/1, behind Harvick, who is at 5/2. The Westgate Las Vegas SuperBook has him with Busch at 7/2. Harvick is the favorite at Westgate as well at 2/1.
Success at Different Tracks
Truex was a master on the 1.5-mile layouts in 2017. Seven of his eight wins were at that distance, including Kentucky. This year he has not won at that distance. His three victories came at lengths of 1.99 miles, two miles, and 2.5 miles.
Still Truex is eager to get his first. 1.5-mile win at the place he won at last year. He told Vegasinsider.com he is satisfied with his season thus far.
"I feel good about where we're at," Truex said. "Having a shot to win at Daytona last week was cool. We went in there with the mindset of 'We've got to figure out how to finish this race' and we almost won so that was cool. We've got some good tracks coming up and, hopefully, we can take advantage of that and have a good summer stretch. Keeping the momentum going is the most important thing."
Truex is third in the Cup standings behind Busch and Harvick, and has cemented his spot for the playoffs. After a rough race in 2016 at Kentucky Speedway, he told the Cincinnati Enquirer the victory last year gave him an edge here.
"To go back there after what happened (in 2016) and get our first win at Kentucky was awesome," Truex said. "It was the kind of win that's a real confidence booster and gave us a lot of momentum for the rest of the year."
Busch, Harvick Heading in Opposite Directions
While Harvick has won four of his six races on 1.5-mile tracks this year, he has never won at Kentucky. He has no finishes higher than seventh since the inaugural race in 2011.
Busch's record at the Quaker State 400 is much better. He won in 2011 and 2015, and added three more top-5 finishes. He told USA Today Sports that the layout presents a different type of strategy.
"It's a pretty challenging racetrack," Busch said. "It used to be a place that lends itself to different kinds of setups because it was so rough. Fast lap times at Kentucky come from momentum. The place is so round that there's not a ton of banking compared to some other 1.5-milers. It's all about how round the corners are and just being able to maintain corner speed and stay on the gas."