One thing is certain when the Florida Marlins take on the Atlanta Braves in the NLDS beginning on Tuesday: someone has to give up some runs.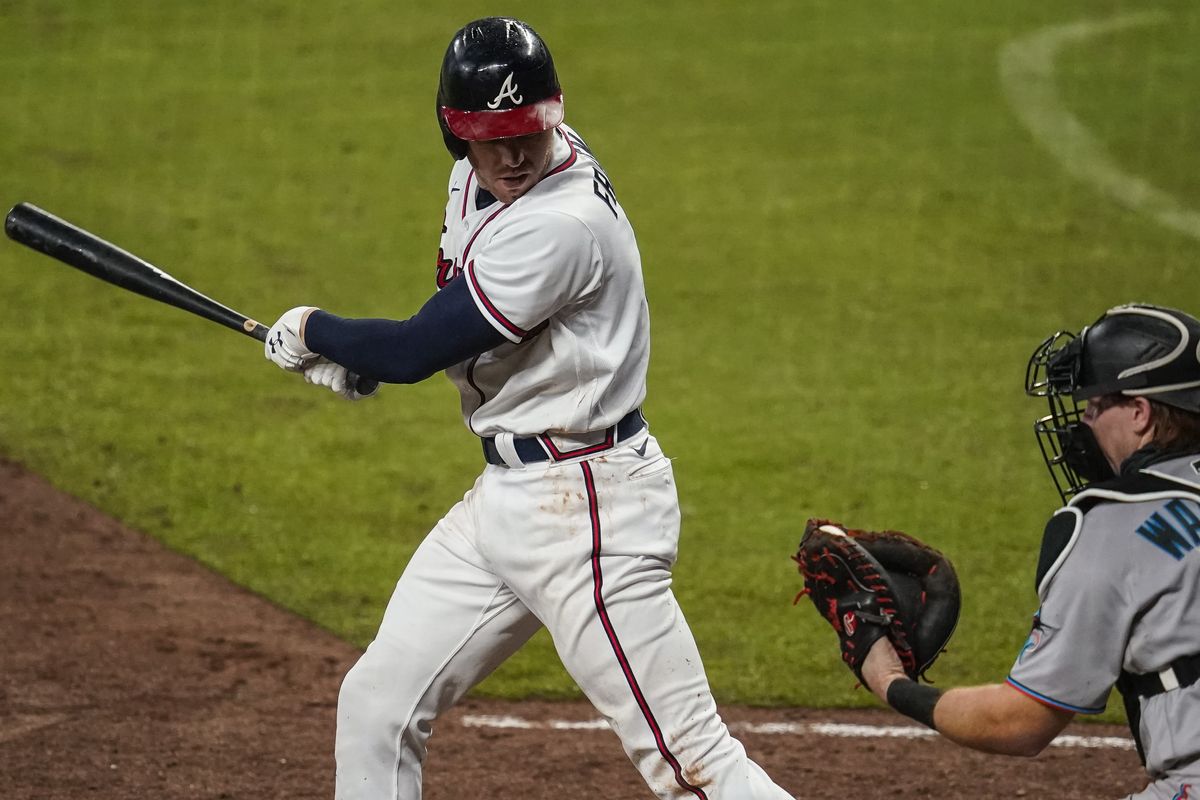 You wouldn't know that based on how both teams ripped through their respective wild-card series, with pitching performances that completely shut down their opponents.
Fried, Alcantara Earn Game 1 Starts
The Marlins allowed just one run over two games against the Chicago Cubs. The Braves did even better, shutting out Cincinnati over 22 innings of play in their series.
In other words, pitching will take center stage in the best-of-five series. Max Fried takes the ball for Atlanta in Game 1 after going 7-0 in the regular season and throwing seven shutout innings in Game 1 of the Braves' wild-card series. Fried showed no ill effects from an ankle injury he suffered against Miami on Sept. 23.
---
Marlins vs. Braves Odds (via FanDuel Sportsbook)
Game 1 Moneyline
Marlins (Alcantara): +168
Braves (Fried): -196
Run Line
Marlins (+1.5): -118
Braves (-1.5): +100
Total
Over 8: -118
Under 8: -104
Series Winner
Marlins: +245
Braves: -300
---
"I don't think we thought about Max's ankle or him not having that many innings," Braves first baseman Freddie Freeman told reporters. "I think we all knew Max would go out there and compete. Him competing at the highest level is pretty special."
The Marlins will counter with righty Sandy Alcantara, who gave up just one run over 6.2 innings in a win over the Cubs on Wednesday.
Oddsmakers give the edge to the Braves. FanDuel Sportsbook lists Atlanta as a -196 favorite over Miami (+168) in Game 1, and a strong -300 pick to win the series as a whole.
Marlins Continue to Surprise Oddsmakers
The Marlins have defied the odds all season long. On Opening Day, Phillies television analyst Ricky Bottalico referred to Miami as "bottom feeders," a moniker they've come to embrace. After an early-season COVID-19 outbreak threatened to cancel their entire season, Miami roared back to finish 31-29, then upset the Cubs in the wild-card round to reach the NLDS.
"This is such a weird year to begin with," Marlins catcher Chad Wallach said, via Newsday. "But when you lose 18 players to a virus and guys come in and fill in, and then you start getting those guys back, it brings the team together. It makes it family-like."
The Braves represent the biggest challenge yet for the Marlins. Not only can they pitch, but Atlanta boasts a powerful offense as well, led by NL MVP candidate Freddie Freeman. The slugger suffered through a severe case of COVID-19 before the season began, and started the year slowly. He turned it on over the final 45 games, however, finishing the season hitting .341 with 13 home runs and 53 RBI.
"How it started off three months ago, getting COVID, I didn't know what this year was going to have in store for me," Freeman told reporters. "But you know, I'm just glad to be here. It's been a special year so far."