Mark Sanchez is hanging it up after ten seasons in the NFL. The ex-quarterback of the NY Jets is retiring, but he is most known for the infamous "Butt Fumble" that occurred against the New England Patriots on Thanksgiving Day 2012.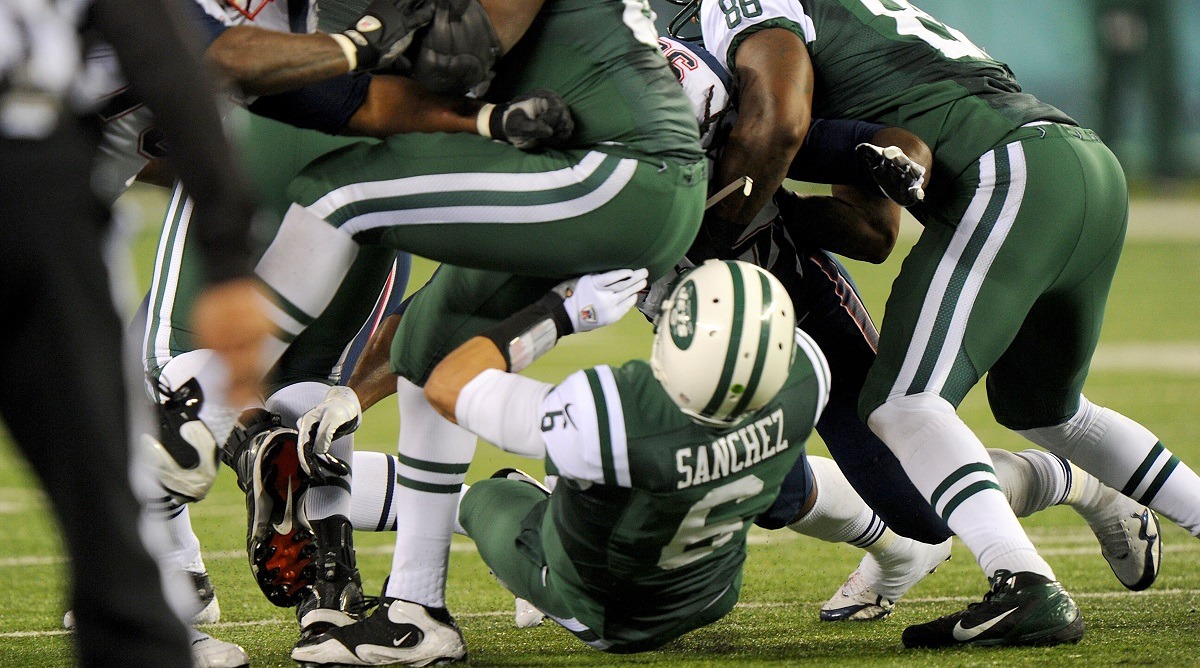 Mark Sanchez landed a desk job with the "Mouse". He will join ESPN as a college football analyst. Sanchez retires after he finished out last season as a backup QB for the Washington Redskins when Alex Smith fractured his leg.
According to ESPN, "Sanchez will be part of the studio broadcast on Saturdays and is also set for appearances on College Football Live and Get Up!"
"Mark will be making an immediate transition from the field to the studio, allowing him to provide viewers a perspective that is in-concert with the current game," said ESPN senior vice president of production Lee Fitting. "Succeeding within a high-pressure media market at USC, and then in the NFL, provided on-the-job training for the next chapter of Mark's career, which we are thrilled will be with us at ESPN."
WHO IS MARK SANCHEZ?
Age: 32
Hometown: Riverside, CA
College: USC
Draft: Fifth overall in 2008
Stats: 86 TD, 89 INT, 15,357 yards
Teams: Jets, Eagles, Broncos, Bears, Cowboys, Redskins
Sanchez won the MVP of the 2008 Rose Bowl for USC. The New York Jets traded up to acquire Sanchez in 2009. During his rookie season under Rex Ryan, Sanchez led the Jets to an AFC Championship game. He took gang green back to the AFC title game the next season, but missed out on a Super Bowl berth.
Say whatever you want about Mark Sanchez. However, he took the Jets farther in the playoffs than any other QB not named Joe Namath.
Butt Fumble Guy
No matter what happens to Mark Sanchez, he will forever be known as the Butt Fumble Guy. The incident occurred on Thanksgiving 2012 so everyone in America got to see it during a Thursday Night Football broadcast.
"It's embarrassing. You screw up the play and I'm trying to do the right thing," said Sanchez. "It's not like I'm trying to force something. I start to slide and I slide right into the worst spot I possibly could, right into Brandon Moore. Hopefully we can laugh about it some day."
To his credit, Sanchez owned up to it and never shied away from talking about it. If anything, he's been a good sport about the lowlight. After all, the incident spawned one of the most popular sports GIFs shared on social media. Even non-football people have seen the Butt Fumble.
Other professional athletes were never the same after major faux pas that the media blew up. Sanchez rolled with the punches despite being the punchline to the Butt Fumble joke for the last decade.