The NY Yankees (42-27) are in desperate need of an extra starting pitcher, yet they acquired slugger Edwin Encarnacion in a trade with the Seattle Mariners for a minor league pitcher Juan Then.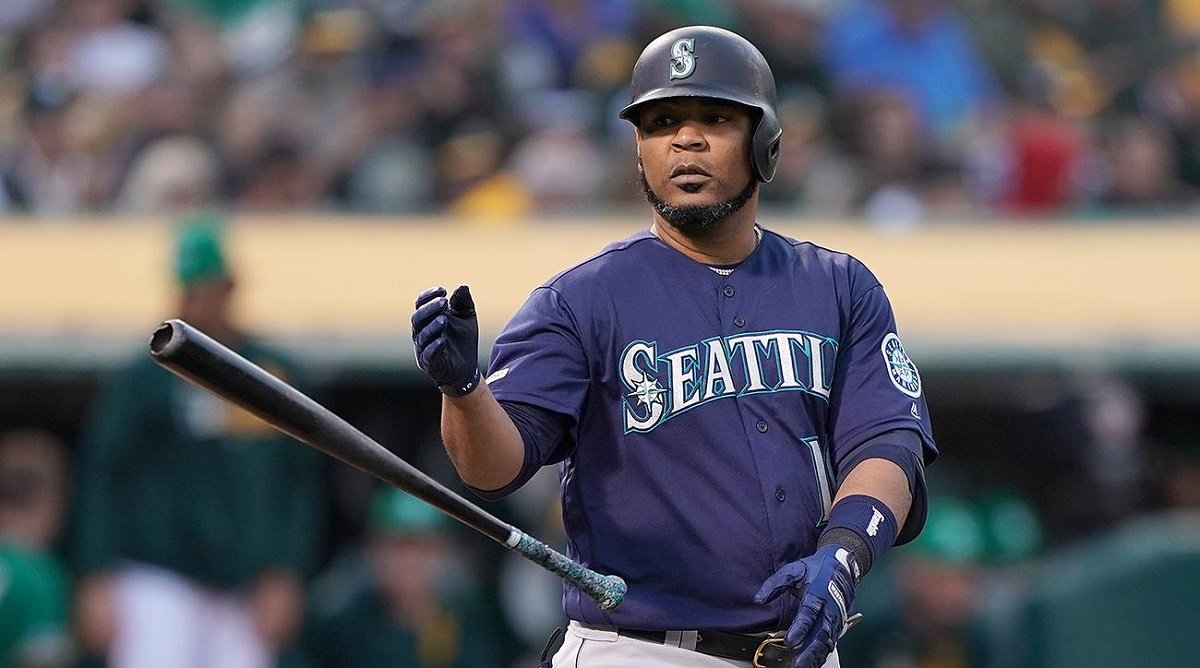 Juan Then, 19, is a minor league right-handed pitching prospect from the Dominican Republic. The Yankees had initially acquired him from the Mariners back in 2017.
WHO IS EDWIN ENCARNACION?
Age: 36
Hometown: Santo Domingo, Dominican Republic
Bats/Throws: Right/Right
Position: DH
Career Stats: .263 AVG, 401 HR, and 1,205 RBI
Encarnacion, 36, leads the American League with 21 home runs with 49 RBI, but hitting only .241. As a DH, Encarnacion will add more power to the Bronx Bombers. He smashed 401 home runs over his illustrious career that spanned 15 seasons.
Encarnacion's addition is a little puzzling at first glance because the Yankees are hurting in the starting pitching department.
"There's always room for good players," said manager Aaron Boone.
Encarnacion recently slugged his 400th home run and recently passed legends such as Al Kaline, Dale Murphy, and Joe Carter. Albert Pujols (645) and Miguel Cabrera (469) are the only active players with more home runs. Overall, Encarnacion is 56th on the all-time home run list.
Another Big Bat, But Yanks Need Arms
The Yankees boast one of the best bullpens in baseball, but their starting rotation is in flux. Manager Aaron Boone pieced together a opener/starter game against the Chicago White Sox. Openers are now 5-0 this season, but at some point that will tax the already overworked bullpen.
CC Sabathia is a few months away from riding off into the sunset. But in his final season in pinstripes, Sabathia looks washed up. He struggled over his last three starts to win his 250th career game.
Masahiro Tanaka has looked unhittable at times but pitched inconsistent and has yet to string together a big winning streak. Newly added flamethrower James Paxton, who the Yanks acquired from the Mariners for prospect Justus Sheffield, has also been inconsistent due to knee inflammation.
Domingo German, who replaced ace Luis Severino in the rotation, jumped out to a 9-1 record. The Yanks incurred another bad beat when they sent German on the IL with a left hip flexor. German tried an old school approach and hid the injury from the training staff and tried to pitch through the malady, but it only made things worse. On top of that, the Yanks missed out on Dallas Keuchel. If they knew German was injured, GM Brain Cashman would've taken a more aggressive approach.
Bronx Bombers Add Another Bomber
They Yanks need an arm but they added a big bat with one of the all-time great home run bashers. If you can't out pitch teams, then you're going to have to out hit them.
When Giancarlo Stanton and Aaron Judge return to the Yankees, they will have a lineup stacked with power hitters along with Gary Sanchez and Luke Voit. The Kraken leads the Yankees with 20 home runs and Sanchez has been right behind Encarnacion on the HR leader board.
Clint Frazier, who has struggled in the outfield with poor fielding, settled into the DH role over the last couple of weeks with a .285/.333/.522 slash line. Frazier hit 11 home runs thus far. He's a strong hitter, but poor defender. The Yankees called up Frazier in April when Aaron Judge went on the IL with an oblique strain.
Once Judge and Stanton return, Frazier will most likely be option down to the minors. His name has also been floated in a possible future trade for a top pitcher such as Max Scherzer.
Stanton will play more outfield to give Brett Garnder a spell. The veteran Gardner has been slumping as of late, but he's been an invaluable resource as one of the few starters that did not catch the injury bug.
The Yankees experimented with Kendry Morales as a DH and backup first baseman. However, Morales hit just .177 in his short stint with the Yanks. They recently placed him on the IL with a calf strain and Morales became unlucky #19 on the IL for the Yanks.