Maria Sharapova announced her retirement from tennis on Wednesday, sharing her decision with the world via an essay that appeared in Vogue and Vanity Fair.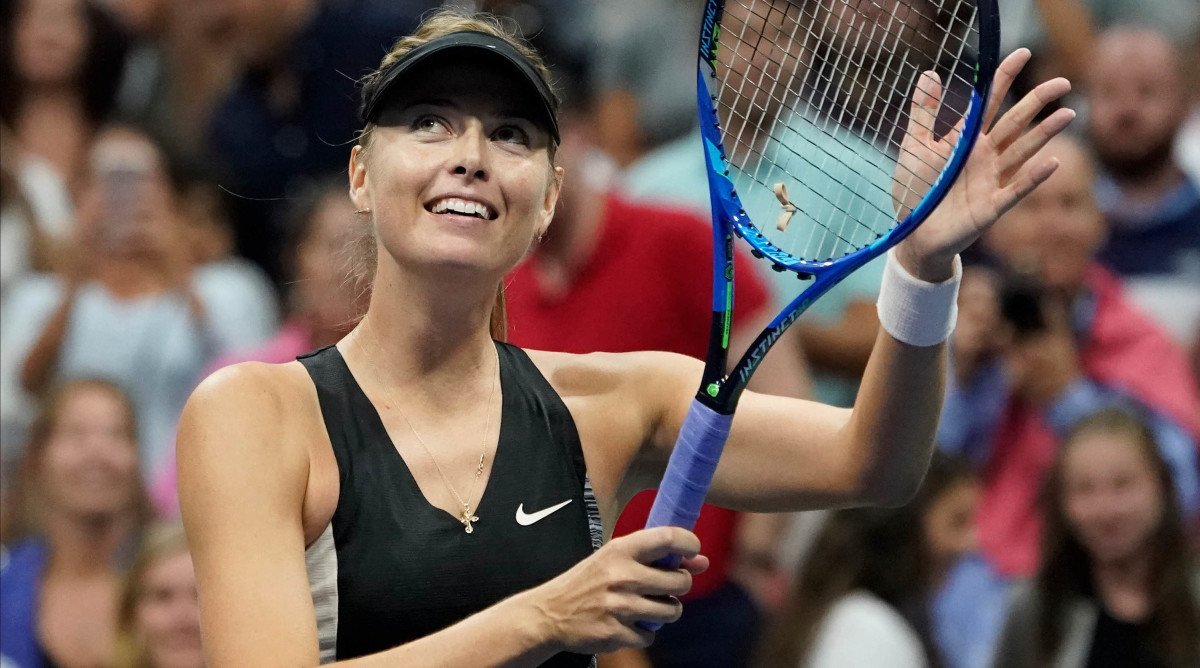 Sharapova won five Grand Slam titles during her career, and holds a career Grand Slam, winning each of tennis' four majors at least once.
Sharapova Slowed by Injuries
The 32-year-old Russian star had seen her world ranking drop to No. 373 after having been No. 1 in the world on several occasions.
"In giving my life to tennis, tennis gave me a life," Sharapova wrote. "I'll miss it everyday. I'll miss the training and my daily routine … I'll miss my team, my coaches. I'll miss the moments sitting with my father on the practice court bench. The handshakes – win or lose – and the athletes, whether they knew it or not, who pushed me to be my best."
Sharapova played in her first WTA tournament on her 14th birthday, then joined the professional tour full time in 2003, playing most of that season at age 16. In that first full season, she earned her first tour title and was named the WTA Newcomer of the Year.
Larger successes came quickly. In 2004, she won her first major, taking the Wimbledon title in straight sets over Serena Williams. She became a regular in the late rounds of major tournaments, eventually picking up victories at the US Open (2006), the Australian Open (2008), and the French Open (2012 and 2014).
Over time, however, injuries pushed Sharapova down the rankings. In the announcement, Sharapova talked about the moments when she realized her time in tennis was coming to an end.
"One of them came last August at the US Open. Behind closed doors, 30 minutes before taking the court, I had a procedure to numb my shoulder to get through the match," Sharapova wrote. "Just stepping onto the court that day felt like a final victory when, of course, it should have been merely the first step toward victory. I share this not to garner pity, but to paint my new reality: my body had become a distraction."
Pain Plagued Final Years of Career
Sharapova says that the pain from her shoulder injuries has become so severe that even thinking about playing tennis can be difficult.
"I look at photos of myself and of the motion where I'm just about to hit the ball, and I'm in the air or just as I'm making contact," she told The New York Times. "I can't even look at it because it makes me cringe. I have so much pain."
By 2019, Sharapova was no longer a threat to win Grand Slams and no longer appeared on the list of pre-tournament favorites. But her presence still caused a buzz, such as when she was paired up against Serena Williams for the first round of the US Open last August.
Sharapova lost that match, 6-1, 6-1. Her final appearance at a Grand Slam came at the 2020 Australian Open, where she received a wild-card entry. She lost in the first round to No. 19 seed Donna Vekic, 6-3, 6-4.
In her announcement, Sharapova made it clear that while she won't be competing in tennis anymore, she's still looking forward to finding new ways to challenge herself.
"That relentless chase for victories, though? That won't ever diminish," she wrote. "No matter what lies ahead, I will apply the same focus, the same work ethic, and all of the lessons I've learned along the way."