There are 16 games in the NCAA Tournament on Thursday and plenty of action to wager on, but gamblers should know what trends to follow and the trendy bets to avoid. Yes it is true a No. 1 seed has never lost to a No. 16. That doesn't mean, however, that the lower seed has never covered the point spread in a first-round game.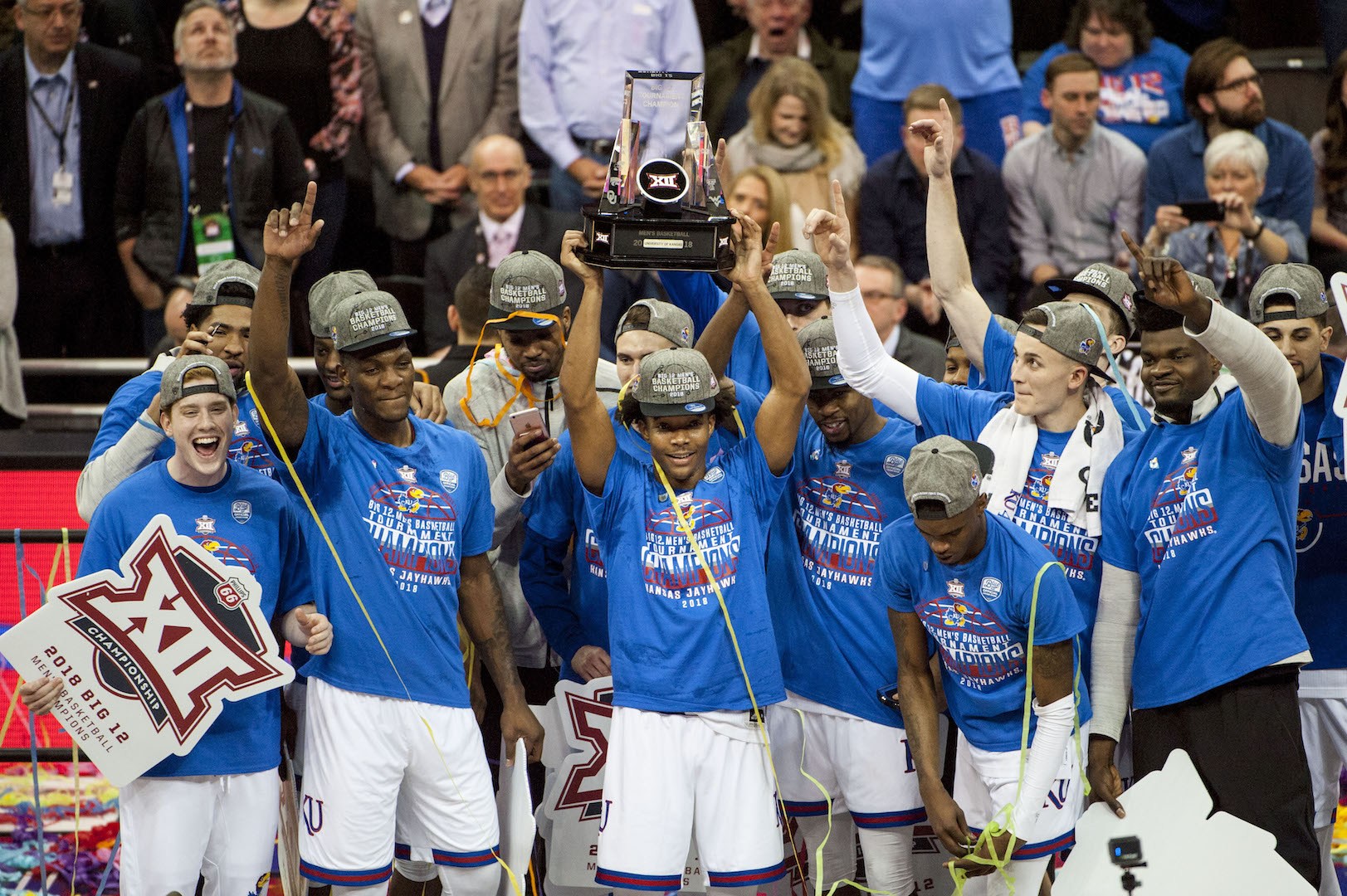 While Pennsylvania is the pick du jour to upset Kansas, history is definitely not on their side. A lot has been made of the Quakers and how they should have been seeded higher. Guard Darnell Foreman told reporters that their opponent was a bit of a shock.
"We were surprised when the brackets came out," he said. "But we embrace challenges. This is perfect for our season. We've been counted out all year long. We're just happy to continue that edge."
A little perspective might be in order. When Penn played another No. 1 seed in November, they lost to Villanova by 28. The line for this game is 13.5. They also lost to universities like Fairfield, Towson, and Toledo by eight or more.
Remember, too, that the game is also in Wichita, which is basically a home game for the Jayhawks. So romanticizing an upset is not based in reality.
Ohio State Vulnerable
It seems like every year a No. 12 upsets a five-seed. Last year it was Middle Tennessee knocking off Minnesota. Will there be one this year? There are two on Thursday and they are Davidson against Kentucky and South Dakota State taking on Ohio State.
The Buckeyes seem to be the most vulnerable. They stumbled down the stretch, losing three of their last five games, including the first-round of the Big 10 tournament to unranked Penn State.
The Jackrabbits have the sixth-leading scorer in the country in junior forward Mike Daum. South Dakota also leads the nation in defensive rebounding. They defeated a common opponent in Iowa, so they can compete against a big-time conference. They are 7.5-point underdogs and could very easily stun OSU.
Could Arizona Fall to Buffalo?
There is no doubt the Pac 12 has been a weak conference and they proved it with the two teams that got into play-in games. Both Arizona State and UCLA went meekly into the night, leaving Arizona to try and maintain the conference's reputation.
Buffalo could erase the last team in the traditional basketball conference before the second round. The Bulls are a No. 13 and are getting 8.5 points. They are 5-1 against the spread in their last six games. A win might not happen, but keeping the game close is a distinct possibility. They have to find an answer for Deandre Ayton if they are to have any chance.
The Wildcats wouldn't seem to be upset prone. They are riding a five-game winning streak and seemed to have survived the scandal involving Coach Sean Miller allegedly being heard on an FBI wiretap discussing a $100,000 payment for an athlete to come to his program. They were also one of four teams that had an assistant coach arrested in October on bribery and corruption charges. If the team has truly put the controversy behind them, they should dispatch Buffalo and make a decent run in the tournament.