Which college basketball team will play the role of Cinderella during the 2021 March Madness tournament? The possibilities include #11 Drake, #12 Georgetown, #12 UCSB, #13 Ohio, #13 North Texas, #14 Colgate, and #15 Iona.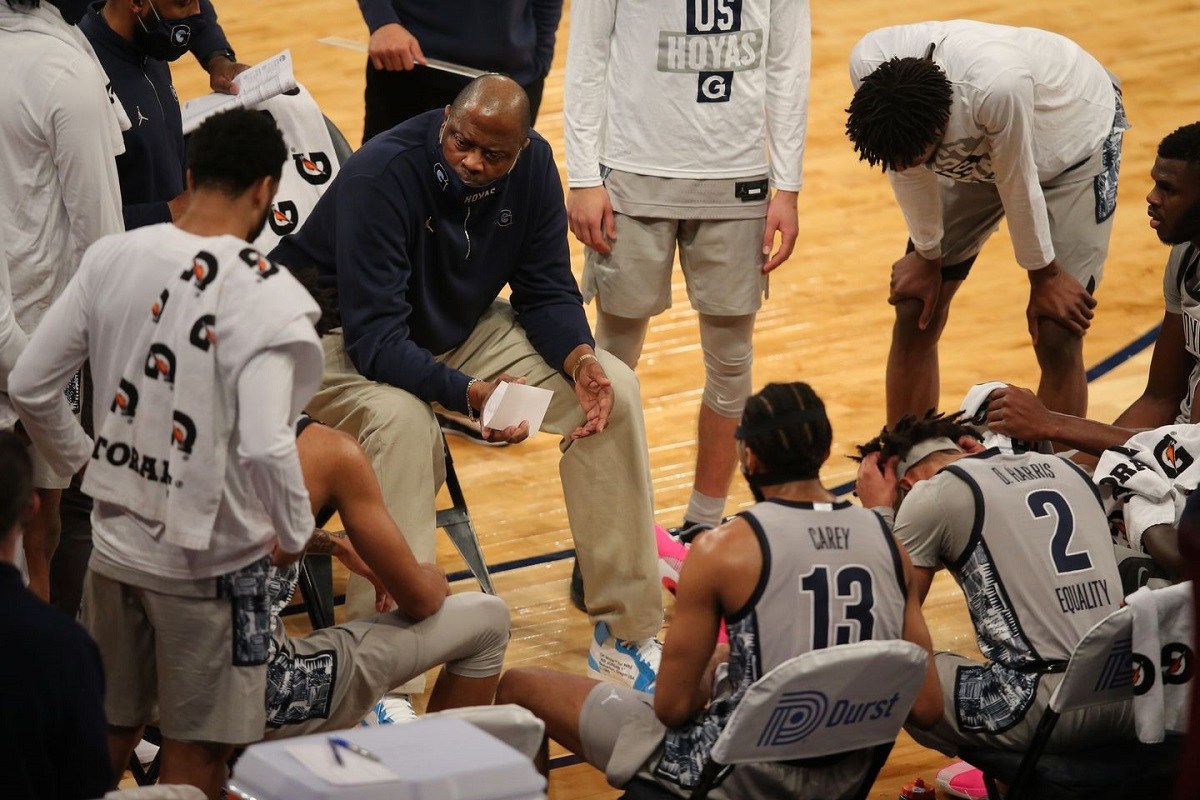 It's been 10 years since George Mason made their magical run to the 2011 Final Four. So, who will be this year's George Mason? Who will make another Cinderella run like the 2018 Loyola Chicago Ramblers, who leveraged an #11 seed into a Final Four bid?
Loyola Chicago is a #8 seed this year, and the Ramblers got screwed with a tough potential second-round matchup against #1 Illinois.
Who and What Is a Cinderella?
Cinderella is a childhood fantasy tale that had become a part of March Madness vernacular. It describes an underdog team that has no business going deep into the tournament.
Different bettors and sports writers have various opinions on what constitutes a Cinderella in March Madness, but these days, any double-digit seed has Cinderella written all over them.
The 1985 Villanova Wildcats were the lowest seed to ever win March Madness. Nova and head coach Rollie Massimino pulled it off as a #8 seed. They defeated Big East foes Georgetown, led by All-American Patrick Ewing, in the championship game. That upset marked the only time a Cinderella won March Madness.
Play-in #11 Seeds
When you're filling out your brackets, many people overlook the play-in games with the #11 seed. Those teams have added value because they fly under the radar.
This year has a pair of #11 seed play-in games. Wichita State (16-5) and Drake (24-4) are a pair of mid-major bubble teams that will slug it out for the opportunity to play #6 USC in the first round. Drake offers up under-the-radar Cinderella value. The Bulldogs finished second in the Missouri Valley Conference
Two big schools are involved in the #11 seed play-in game when Michigan State (15-12) takes on UCLA (17-9). The Spartans lost 12 games, but they toiled in the toughest conference this season with nine Big Ten teams appearing in March Madness. UCLA lost their top player, Chris Smith, who blew out his knee. However, Mick Cronin coaches UCLA, and he has plenty of March Madness experience with Cincinnati and Murray State.
#12 Seed Cinderella: Georgetown Hoyas
At this point, it's a given that a #12 seed will triumph over a #5 seed in March Madness. But which one? And will there be more than one #12 seed that pulls off their upset magic?
The #12 seeds this year include the Georgetown Hoyas (13-12), UC-Santa Barbara (UCSB) Gauchos (22-4), Winthrop Eagles (23-1), and Oregon State Beavers (17-12). This year's batch of #12 seeds includes two schools from major conferences — Georgetown and Oregon State.
Winthrop won the Big South with a 17-1 conference record. Since 1999, Winthrop is 1-10 in March Madness, with one upset victory as a #11 seed in 2007. Winthrop is a +6.5 underdog when they face a banged-up #5 Villanova in the first round.
UC Santa Barbara notched 22 wins this season and won the Big West with a 13-3 conference record. The Gauchos are led by JaQuori McLaughlin, a 6-foot-4 red-shirt senior guard who averages 16.2 ppg and shoots 40.4% from 3-point range.
Georgetown won only 12 games, but they faced a rugged schedule in the Big East. At one point, the Hoyas were 3-8, and the boobirds were calling for Patrick Ewing's job. Ewing and the Hoyas went to work and finished the regular season with a 9-12 record.
Ewing knew their only ticket to March Madness would happen if they ran the table and won the Big East tournament. Georgetown won four games in four days, including a 1-point squeaker over #14 Villanova and a 25-point blowout victory over #17 Creighton in the finals. MSG security didn't recognize Ewing, but Georgetown is peaking at the right time.
#13 Seed Ohio … Again
This year's #13 seeds include the Ohio Bobcats (16-7), UNC Greensboro Spartans (21-8), Liberty Flames (23-5), and North Texas Mean Green (17-9).
Ohio strung together a Cinderella run in 2012, advancing to the Sweet 16 as the #13 seed. Ohio has a #13 seed once again after they were a surprise winner of the MAC tournament.
Ohio finds itself in a unique position with an opening-round game against a Virginia team that had to withdraw from the ACC tournament when a player tested positive for COVID-19. Virginia (18-6) won the 2019 March Madness tournament, and they come into this year's tournament as a #4 seed.
Ohio averages 80.9 ppg and is ranked #22 in the NCAA. Junior guard Jason Preston leads the Bobcats with 16.6 ppg and is shooting 40.8% from 3-point range.
The North Texas Mean Green finished third in the West Division of Conference USA, but they got hot in the conference tournament to secure C-USA's automatic bid. They won four games in four days, including a thrilling 61-57 overtime victory over Western Kentucky in the tournament finals. The Mean Green are 12-4 over their last 16 games.
The UNC Greensboro Spartans won the Southern Conference with a 13-5 conference record. They started the season 1-3, but then went on a 20-5 stretch.
The Liberty Flames won the Atlantic Sun this season with an 11-2 conference record.
Long Shot Cinderellas: #14 Colgate and #15 Iona
The Colgate Raiders (14-1) played only 15 games this season, but on paper, they're dangerous as the third-highest scoring team in America, averaging 86.3 ppg. Colgate won the Patriot League with an 11-1 conference record, but the league didn't host a season-ending tournament.
Colgate faces a tough first-round matchup against #3 Arkansas (22-6), which will be must-see TV. The two teams like to run and gun, with Arkansas averaging 82.4 ppg, which ranks them #12 in the country. If Colgate gets hot from 3-point land, they have the ability to knock out Arkansas. Colgate is ranked third in the NCAA, connecting on 40% of their 3-pointers.
If Colgate pulls off an upset to defeat Arkansas, they'll face a tough-defensive squad with Chris Beard's Texas Tech Red Raiders. Yes, the Raiders could face the Red Raiders in the Round of 32.
If you prefer to bet coaches and not teams, the Iona Gaels (12-5) are coached by Rick Pitino. He won two titles with Kentucky and Louisville, and had to vacate Louisville due to a recruiting scandal. He was exiled to Greece, where he won two championships. He's back in the states with a chance to gain redemption by coaching a team from the MAAC.
The MAAC doesn't get any respect from the selection committee, and the NCAA has no love for Pitino, so Iona got stuck with the #15 seed. They'll face #2 Alabama, which looks like it will be a blowout with Iona as a +17 dog. However, you never know if Pitino has any trick up his sleeves.