DFS players at DraftKings and FanDuel are finally receiving payouts from the weekend contests after delays due to live scoring issues, but participants in some contests are still left waiting.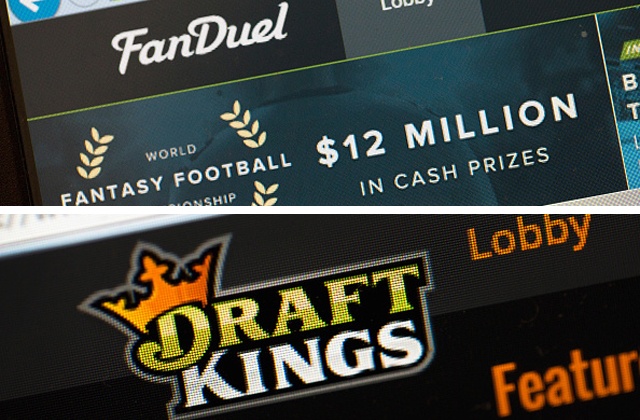 DraftKings paid out all college football contests on Monday, and experienced no scoring issues in NFL games on Sunday, so the site was able to pay out those players on the same day.
FanDuel tweeted Tuesday morning that the NFL Sunday contests had been finalized and paid out, and Monday Night Football contest winners would be paid Tuesday. The site said participants in college football, Major League Baseball, and NASCAR contests would still have to wait.
"Our team is working hard on finalizing and paying out those contests as soon as possible," the tweet said.
That didn't satisfy customers, however. Some pointed out that stats could be found in many places on the Internet.
Stats are available now and have been for days. They can be found anywhere on the internet. Get someone to manually put them into your system. It's really that simple. So, I have to believe there is a greater issue. You are quickly losing the trust of millions of people. Fix it

— GolfBeerGuyWayne (@GolfBeerGuyWayn) October 13, 2020
Live-Scoring Issues Persist
The DraftKings customer support Twitter feed noted Monday that live-scoring issues persisted and "we're working to fix this as quickly as we can." That's similar to language DraftKings used when the issues first arose on Saturday during the college football contests, but the problems – believed to be due to issues experienced by stats providers for the DFS operators – continued for days.
FanDuel offered to compensate players with free contest vouchers and loss-back, but players complained on Twitter that the operator didn't plan to simply offer cash refunds, forcing players to use credits to enter future contests instead. DraftKings hasn't yet offered a plan to compensate players for the troubles they've experienced in recent days.
DraftKings Says Redundancies Aid Scoring Issues on Site
OnlineGambling reached out to both FanDuel and DraftKings on Monday about the issue, asking for details about the issues experienced by stats providers, and on plans for compensation. FanDuel did not respond to the request for comment, but released its compensation plan on Twitter.
DraftKings responded to OnlineGambling with a statement that proved short on details, including any compensation plans.
"DraftKings has made investments in redundancies for a wide variety of processes, including live statistics and scoring, to ensure minimal interruption for customers when this sort of situation arises. Our Customer Experience team is active 24-7 and responded quickly to address this issue with impacted players," the statement read.
DraftKings user complained on Twitter on Saturday after the customer support Twitter feed said it was aware of the scoring issues, but then didn't tweet again about the issue until Sunday.