Fresh off of a huge win at Paris Saint-Germain in the Champions League on Tuesday, Manchester United will now try to get its Premier League campaign on track when it hosts Chelsea on Saturday.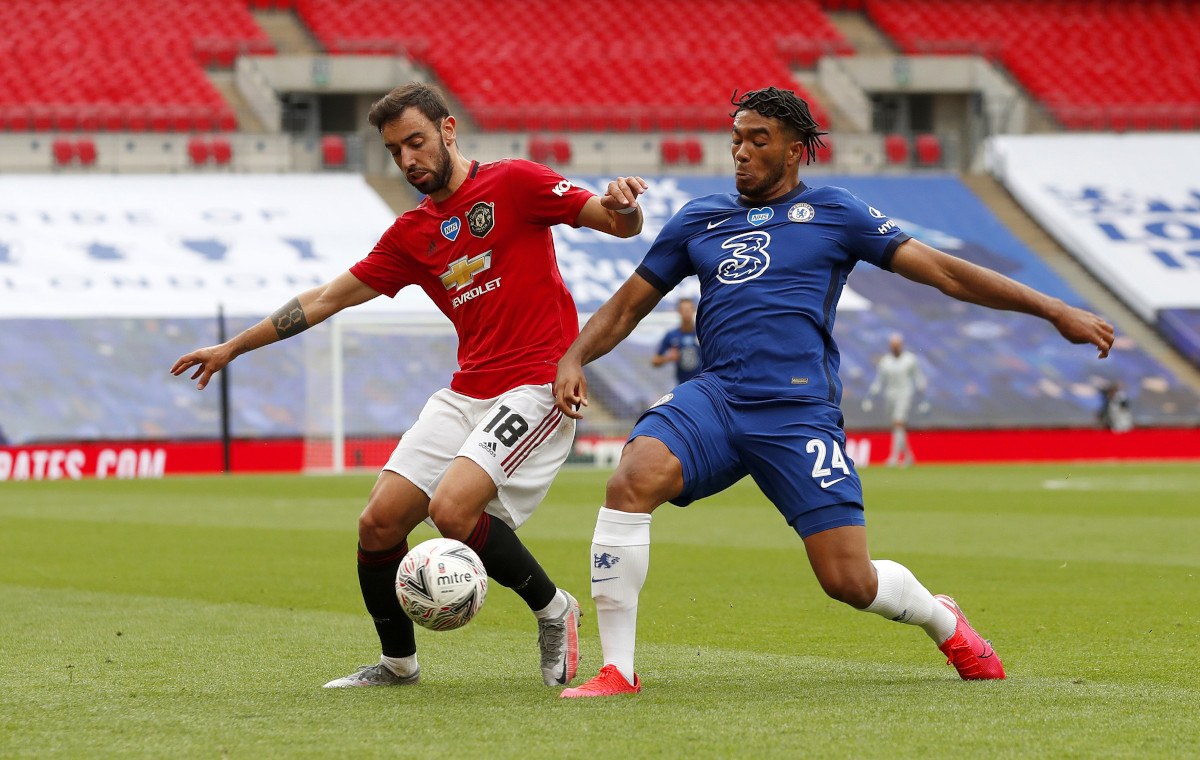 Man United comes into the game as a slight favorite, with PointsBet listing the hosts as a +135 pick to get three points against Chelsea (+190).
United Bounces Back from Tottenham Disaster
United has now put together two straight impressive matches on the road, first winning 4-1 at Newcastle last weekend before the 2-1 victory in Paris this week. Those results have begun to soften the 6-1 home loss United suffered to Tottenham earlier this month, the last time the club played at Old Trafford.
"I don't think anything will erase that memory because it will always be in the history books. We've always got to live with having that result and that performance," Man United manager Ole Gunnar Solskjaer told reporters. "But we've got to focus on moving on and going forward. It's happened so many times at this club, where you've had results that maybe come out of the blue, or setbacks that you have to bounce back from. So far, we've bounced back well, but now it's about consistency."
---
Premier League Odds (via PointsBet)
West Ham: +625
Draw: +420
Manchester City: -260
Fulham: +165
Draw: +210
Crystal Palace: +180
Manchester United: +135
Draw: +250
Chelsea: +190
Liverpool: -450
Draw: +540
Sheffield United: +1100
Southampton: +175
Draw: +240
Everton: +150
Wolverhampton: -135
Draw: +245
Newcastle United: +420
Arsenal: -110
Draw: +270
Leicester City: +290
Brighton & Hove Albion: -140
Draw: +290
West Bromwich Albion: +360
Burnley: +440
Draw: +300
Tottenham Hotspur: -165
---
Neither team has gotten off to a hot start in Premier League play. Both clubs have won two games and lost two, with Chelsea also picking up a draw in a fifth match (United has only played four times). Solskjaer says the early results shouldn't carry too much weight, however.
"Football is just settling now and I think teams are getting into their shape," he told reporters. "It's going to be a tough game against Chelsea. We had four games against them last season, I think maybe four or five the season before, so it's two teams that know each other really well."
Clubs Still Finding Form After Lack of Preseason
Chelsea is also coming off a Champions League match on Tuesday. The Blues fought to a 0-0 draw against Sevilla. While that result might not be as impressive as United's away win, it still offered Chelsea manager Frank Lampard reasons for optimism.
"Of course, a clean sheet gives us confidence, but it's a simplistic view to say that everything goes wrong when you concede goals," Lampard told reporters. "I am seeing signs, but I am not jumping ahead. I knew it would take some time, particularly when you consider we had players come in with injuries. I expect us to get better. It's not perfect to have new players with no preseason, but we will improve."
All 20 Premier League clubs are in action this weekend, with games being played from Friday through Monday. Among the other critical matches are a Sunday clash between Southampton (+175) and early EPL leaders Everton (+150), while defending champions Liverpool (-450) play host to Sheffield United (+1100).