Manchester United has jumped out to a hot start in Champions League play, and Arsenal has booked two wins in the second-tier Europa League. But both clubs are struggling in domestic play, and will be looking to pick up points in their Premier League matchup on Sunday.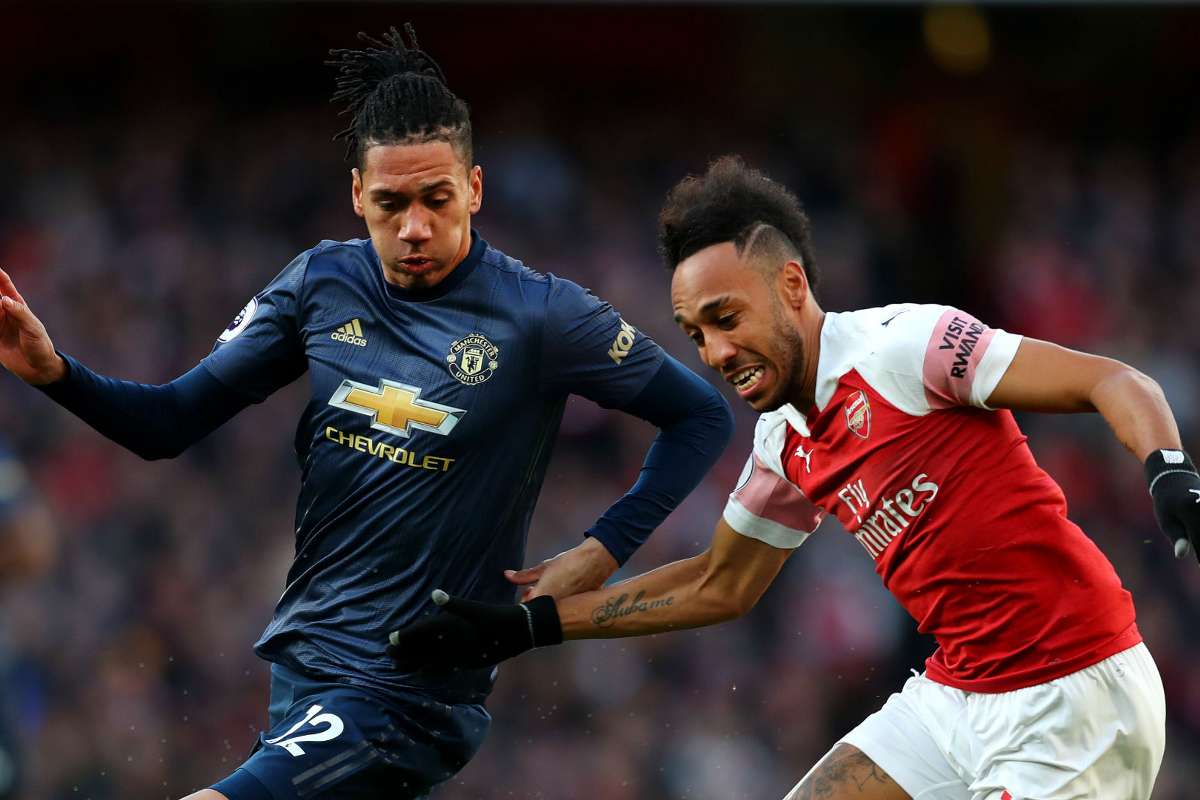 United will host the early season encounter between the two traditional English powerhouses, and comes into the match as the favorite.
Arsenal, United Ready to Rebound from Slow Starts
Arsenal has started the EPL season with three wins and three losses, landing the club at 11th on the table in the early going. That's disappointing, but still better than Man United, which earned just seven points in its first five matches.
---
Premier League Odds (via DraftKings Sportsbook)
Sheffield United: +850
Draw: +480
Manchester City: -335
Burnley: +500
Draw: +330
Chelsea: -182
Liverpool: -275
Draw: +430
West Ham: +650
Aston Villa: +148
Draw: +260
Southampton: +175
Newcastle United: +255
Draw: +245
Everton: +110
Manchester United: +104
Draw: +270
Arsenal: +250
Tottenham: -162
Draw: +310
Brighton: +440
Fulham: +145
Draw: +230
West Bromwich: +195
Leeds United: +155
Draw: +260
Leicester City: +165
---
Arsenal manager Mikel Arteta says his team can get more out of its Premier League matches if it makes a commitment to play more aggressively on the ball outside of his general structure and system.
"That structure is just to limit our opponents to certain things when we lose the ball. The other structure can flow," Arteta told reporters. "They need to want to put the ball in the box more often because this is what top teams do. If the other team wants to defend the box, make sure they're defending the box all the time, and that we're being very aggressive in the final third."
Solskjaer Advocates for Five-Sub Rule
Manchester United is coming off a dominant 5-0 win over RB Leipzig in Champions League play this week. Midfielder Paul Pogba played a particularly outstanding match, notching an assist while working as a centerpiece of United's offense.
"Paul can do everything on the pitch, more or less. He can play long passes, arrive in the box, play combinations outside the box," United manager Ole Gunnar Solskjaer told reporters. "He played really well, I have to say. We love to see him driving forward affecting the game. It's about getting fitness and sharpness back for Paul, then the more he can do."
Solskjaer also took time to advocate for the return of the optional five substitute rule. The EPL rejected maintaining the expanded substitutions into the 2020-21 season, while many other European leagues have maintained the more flexible regulations.
"I don't understand and can't believe clubs voted against it," Solskjaer told reporters. "We've already seen loads of injuries. I know Pep [Guardiola] has been talking about it. We, as clubs and managers, have to look after them."
DraftKings Sportsbooks lists United as a +104 pick to win at Old Trafford, while Arsenal comes in as a +250 underdog.
Also over the weekend, current Premier League leaders Everton (+110) visits Newcastle United (+255), while West Ham (+650) tries to upset Liverpool (-275) at Anfield.