There may not be a title on the line, but there's still plenty at stake as Manchester United and Manchester City meet up on Sunday in the 182nd Manchester derby.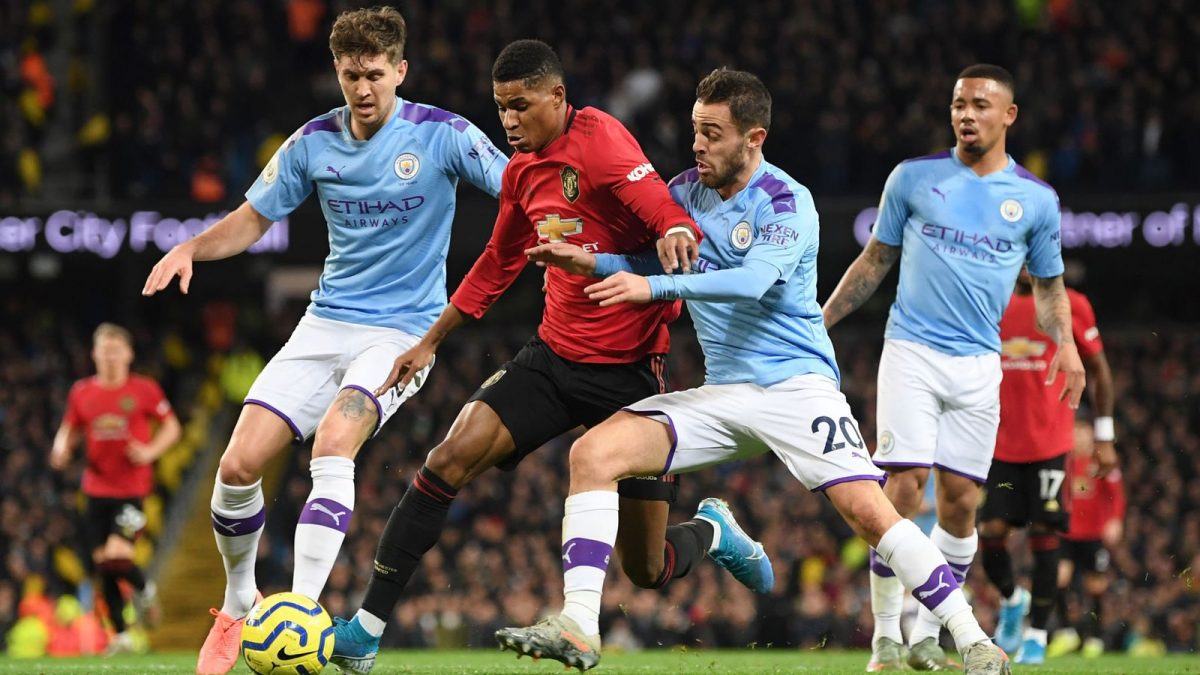 City will look to keep the faintest of title chase hopes alive as it looks up at Liverpool, while United needs points in order to get back in the race for European spots next season.
Solskjaer: Players Need to Keep Their Heads
This marks the fourth time that the two Manchester sides have met this season. United has won two of those matches, though City has perhaps the biggest win: a 3-1 victory at Old Trafford in the first leg of the Carabao Cup semifinal, which was enough to send it through on aggregate even after United earned a 1-0 away win in the second leg.
United manager Ole Gunnar Solskjaer says he's mindful of what happened in that January loss, and that his team must keep its composure on Sunday.
"For 15 minutes definitely, our heads went for a spell there, thinking that we had to recover the game in 10 minutes," Solskjaer told reporters, speaking of the Carabao Cup loss. "It wasn't an issue until our heads went for a little while, so we've got to control our emotions more. And we have, we have learned, so that's an experience we'll bring into this game definitely."
United comes into the match at a slight disadvantage, having played a Thursday night FA Cup game at Derby County, while City beat Sheffield Wednesday a day earlier.
"I cannot believe why there's a derby on Sunday and we've got to play Thursday night," Solskjaer told reporters. "What's the point in that? That doesn't level the playing field … those 24 hours are important so we've got to be good at recovering now."
City has won its last five competitive matches. And while Liverpool has all but clinched the Premier League title, City has now opened up a gap over Leicester City and other contenders in the race for second place, and appears to be locked into a Champions League position — or, at least, it would be if the club wasn't facing a two-year ban from European competition.
Guardiola Expects Aggressive United for Derby
City may not have any real positioning to play for, but the Manchester derby is always important, if for no other reason than pride. City manager Pep Guardiola told reporters that he always looks forward to derbies, no matter where he coaches, and that he expects an offensive-minded approach from United on Sunday.
"When I saw the last games, they're incredibly aggressive. I think in Old Trafford, that's going to happen," Guardiola told reporters. "In some games they defend, but what I saw in the last games is a team that is aggressive."
City enters the match as a clear favorite, despite being the away side. FanDuel Sportsbook lists City as the -160 pick to walk away with three points, with United at +370 to win and a draw at +340.
Historically, United has had the best of the derby. In their previous 181 competitive meetings, United has 75 wins compared to 54 for City, with 52 drawn matches.