The College Football Playoff committee announced Wednesday new January make-up dates for both its semifinal and national championship games.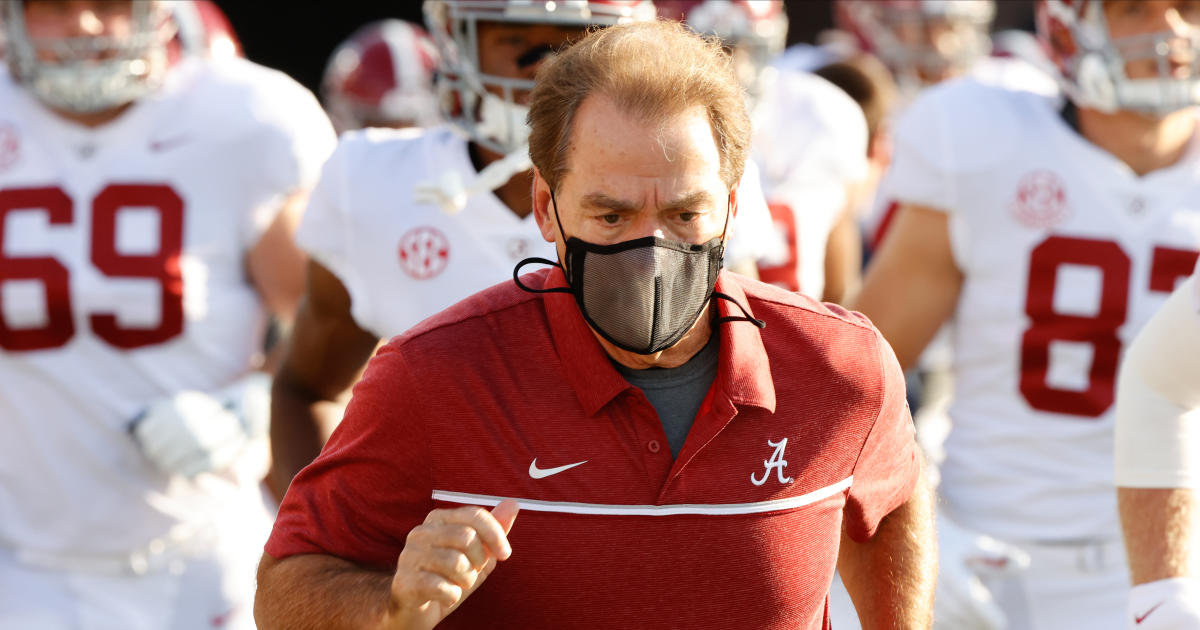 The announcement came with the notation that all of the participating programs report they have enough healthy scholarship athletes to play. Still, there's a contingency plan just in case, raising questions on social media, which is expressing disappointment in the upcoming slate as programs in the New Year's Six, like Georgia and Florida, have already been decimated by the virus and players opting out.
Worst slate of games I've seen in years.

Florida keeps having players "opt out".

Motor Boat Kirby will get worked by Cincy.

Both playoff games will be major blowouts.

College football is the top heaviest sport, how do we fix it? #CFBPlayoff

— Big Game Boomer (@ATL_boomer1990) December 29, 2020
The NCAA, college football's governing body, doesn't require individual programs to provide regular infection-rate updates, nor did it impose any specific protocols or testing regulation before or during the season.
As such, speculation is justified. After all, this is the same committee that announced one day it had no plans to relocate The Rose Bowl Game in Pasadena, despite pressure from Notre Dame and Clemson coaches. The next day, officials moved the game to Dallas.
Semi-Final Would Push Back 10 Days, All Sites to Remain the Same
The CFP announced that Jan. 11 will be an alternative date for The Rose Bowl Game in Arlington, and Jan. 12 wil be the make-up for the Sugar Bowl.
If one pairing can go on New Year's Day and the other cannot, only the affected game will be pushed back. All locations will stay the same, even in the case of a reschedule, CFP officials said.
Right now, on New Year's Day, No. 1 Alabama and No. 4 Notre Dame will play at 4 p.m. ET Friday in The Rose Bowl Game in Arlington, followed by No. 2 Clemson vs. No. 3 Ohio State at 8 p.m. ET in the Sugar Bowl in New Orleans.
Alabama is a 19.5-point favorite, while Clemson is favored by 7.5-points.
Should either or both of the postponements happen, the CFP National Championship will occur on Jan. 18, one week after its current kickoff, in Miami Gardens, Florida.
"Everyone is planning to play the games as scheduled," CFP executive director Bill Hancock said Wednesday in the announcement. "The teams, schools' staffs, and bowl staffs have been working hard to provide an opportunity for the players. COVID procedures are in place at hotels and stadiums. We have prepared thoroughly, and we are ready."
Notre Dame is Only Program Without Major COVID-19 Issues this Season
Three of the four eligible programs have had COVID-19 issues this season. Ohio State played the fewest number of games (six) of any CFP team. Multiple outbreaks, including head coach Ryan Day's infection in late-November, plagued the program all season.
Alabama head coach Nick Saban tested positive for COVID-19 in late November and sat out for 10 days, missing a home game vs. Auburn. The Crimson Tide had several spikes this season, the last of which came in late-November and early December.
Clemson's outbreaks have rolled through the team since June. Most notably, they lost the services of projected NFL No. 1 overall pick Trevor Lawrence, plus a handful of other starters in late-October. They didn't get the program back online until the ACC championship game vs. Notre Dame. On Wednesday, Clemson announced offensive coordinator Tony Elliott will miss the team's semifinal game on Friday because of COVID-19 protocols. Elliott, the Tigers' play-caller for the last six seasons, won't make the trip to New Orleans. School officials didn't offer additional details.
Notre Dame was the only program to survive the season mostly unscathed, reporting only one positive test over the last six weeks.