On Thursday, Maine senators voted 20-10, reaching the required two-thirds threshold, to override Governor Janet Mills' veto of a bill that would legalize sports betting. Maine's House of Representatives could vote on the issue as early as Tuesday.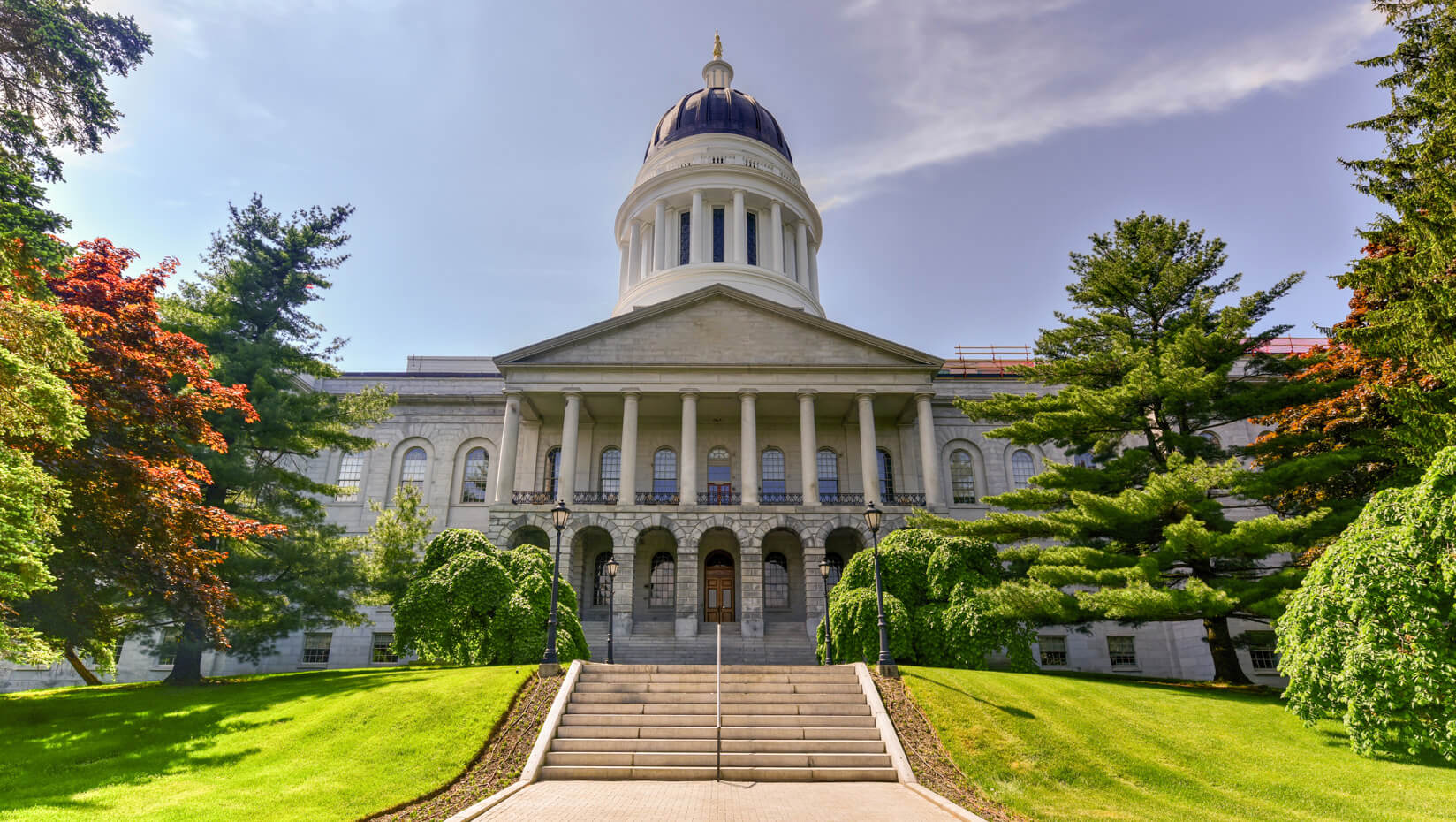 The bill initially passed last June, however, Governor Mills, however, chose not to sign it. Maine Representative Scott Storm wrote an op-ed in the Bangor Daily News last month, urging Mills to finally sign the bill into law. Instead, Mills officially vetoed the measure on Jan.8.
The Senate's vote on Thursday was the first step required to override the Governor's veto. The next step is a vote by Maine's House of Representatives.
House Should Have Votes to Override
There are no override vote estimates currently available, but Maine's House of Representatives unanimously approved the sports betting bill the first time around. It's unlikely that time has changed their minds.
Maine's casinos might have preferred a bill that tethered all sports betting to brick-and-mortar casinos. That's how other states ensured the support of their legacy gambling industry. Still, both of Maine's casino operators — Penn National Gaming (Hollywood Park Bangor) and Churchill Downs (Oxford Casino) — are behind the bill. So, House members who vote to override know they have casino industry support.
Meanwhile, Maine's residents understand sports betting could generate an additional $5 million to $10 million a year in tax revenue. They also understand that many of their neighbors already drive to nearby New Hampshire to place their sports bets.
Senate's Override Strategy Pays Off
Maine's Senate veto override vote was hardly a slam dunk. Initially, the bill passed by 19-15 in the Senate. To override the veto, the Senate needed two-thirds of the votes from all those in attendance.
The Senate was poised to vote to override the veto on Tuesday, but quickly realized that five of their potential "yes" votes were absent. By Thursday, all "yes" voters were back, and the Senate got their two-thirds override by just one vote.
If Maine's House follows suit and votes to override, it will be the first time one of Governor Mills' vetoes is overturned. Sports bettors, however, will still have to wait. The new law can't go into effect until 90 days after Maine's current legislative session is over. Depending on the schedule, that might not be until May.