There is a full card at UFC 235, which will be held Saturday at T-Mobile Arena in Las Vegas. The main card will feature Jon Jones against Anthony Smith, where Jones is a huge -900 favorite.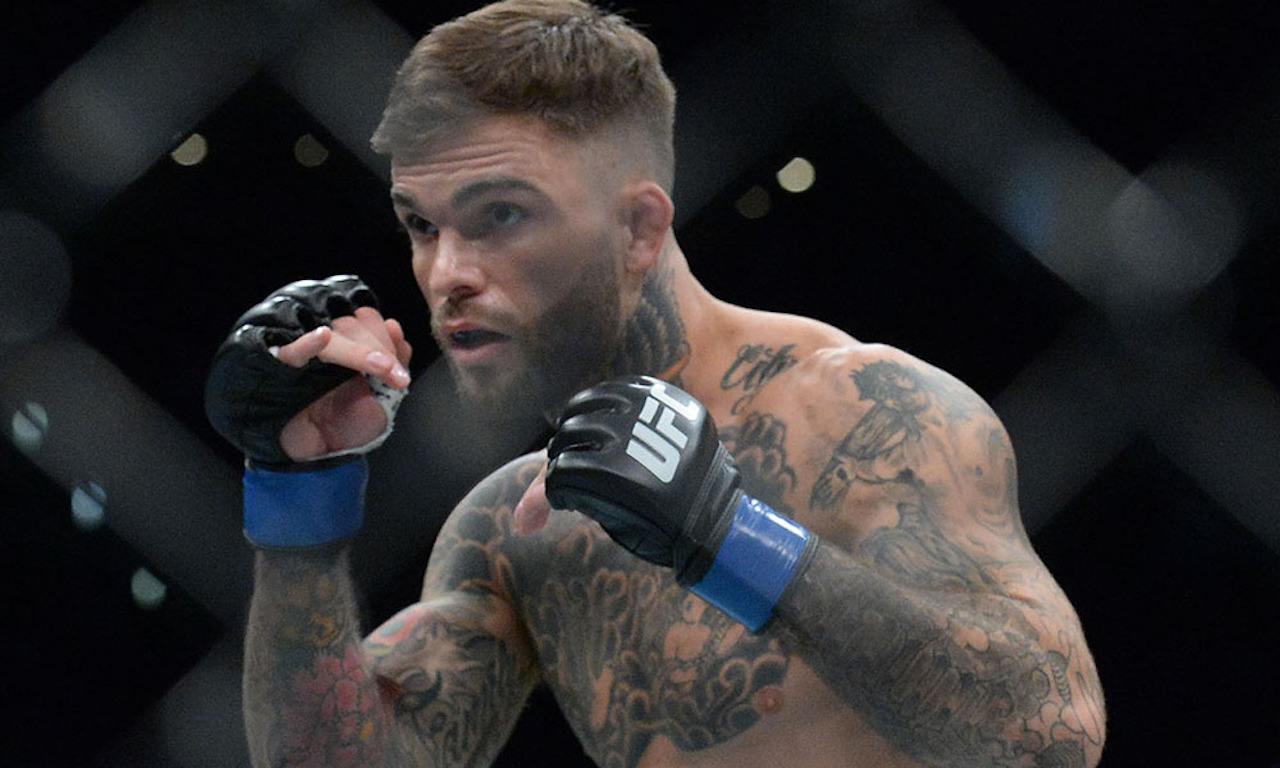 That fight might be a little routine, but there are several on the undercard that promise to be pretty competitive and exciting. We at Five Bets took a look at some of them, and give our opinion on who should prevail.
We have four of the favorites winning, but there is one underdog we like to pull off the upset.
1. Jeremy Stephens (+210) vs. Zabit Magomedsharipov -270
Zabit Magomedsharipov is the overwhelming favorite at -270 over Jeremy Stephens, but the +210 underdog can win this fight. Stephens (28-15) was just on the losing end of a knockout against Jose Aldo, but before that handled Doo Ho Choi and Josh Emmett.
Magomedsharipov (16-1) is four inches taller and should be able to dominate Stephens, who has been criticized in the past for not fighting smart. If Stephens carries out an effective gameplan, he could pull off the upset. That won't happen, though.
Take Magomedsharipov to win at -270.
2. Johnny Walker (-155) vs. Misha Cirkunov (+125)
Johnny Walker had to step in to replace the injured Ovince Saint Preux, and has to face one of the light heavyweights best prospects in Misha Cirkunov. Some of the luster has faded from Cirkunov's hype, but he is still a dangerous opponent, known for his grappling style.
Walker (16-3) can adapt to most fighting styles, and if he stays away from Circunov (14-4) could take this bout. Only a month to prepare, though, could be a red flag.
Take Cirkunov to win at +125.
3. Cody Garbrandt (-155) vs. Pedro Munhoz (+125)
After beatings by T.J. Dillashaw, Cody Garbrandt faces someone that is a bit more at his level in Pedro Munhoz. Garbrandt (11-2) didn't sulk after his two losses to Dillashaw, and is ready to face Munhoz (17-3).
"You can never be too high off the winning, or too low off a loss," Garbrandt said. "You've got to have a short memory in this game, and move forward. Pick yourself up after a loss, and check yourself after a win. "I'm fortunate enough. I'm 27 years old, with 13 professional fights, and a great adversary that's going to bring out the best of me Saturday night. I had a great camp, I'm healthy, I'm hungry. I feel more motivated than ever to go out there and have fun. And that's it, man, just going back there and enjoying the journey."
Whoever wins this match, will be back in the conversation as a contender. We think it will be Munhoz.
Take Garbrandt to win at -155.
4. Diego Sanchez (+190) vs. Mickey Gall (-240)
Mickey Gall only has six professional fights, but he has been devastating in five of them. Gall (5-1) has won by rear-naked choke within two rounds. He has a four-inch height advantage.
Diego Sanchez (28-11) has been seen on the backside of his career. He did have a victory against Craig White last September, but two previous losses made many wonder he should hang it up.
Gall will probably end the debate.
Take Gall to win at (-240).
5. Robbie Lawler (+225) vs. Ben Askren (-285)
Several fighters have accused UFC president Dana White of playing politics, but Ben Askren might have a legitimate complaint. Askren (18-0) finally gets his first UFC fight against Robbie Lawler (28-12).
Askren has crazy wrestling skills and will use them to try and submit Lawler. Lawler has excellent take down defense, so getting him to the mat will be difficult. It won't be impossible, however.
Take Askren to win at -285.