Magnus Carlsen completed a dominating run through the Chessable Masters on Saturday, defeating Anish Giri in straight sets to win his second title on the Magnus Carlsen Chess Tour.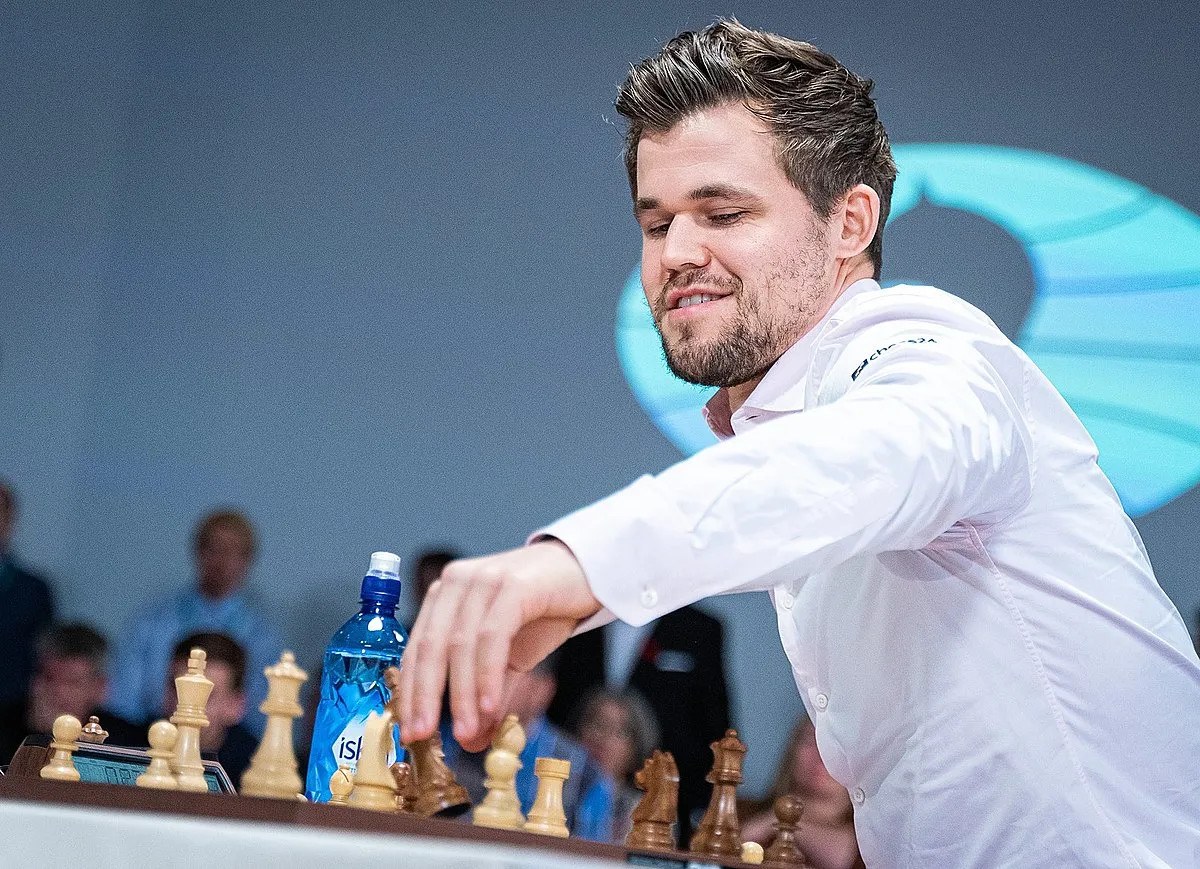 Carlsen orchestrated a brilliancy in Game 1 of Saturday's match, then hung on to take the decisive set 2.5-1.5.
Carlsen Survives After Early Masterpiece
The final began on Friday when Carlsen took a back-and-forth match 3.5-2.5 after blitz tiebreakers. Carlsen then grinded out a win in Game 2 of the first set, only to watch Giri stun him with Black in Game 4 to force overtime.
The second set started out spectacularly for the World Champion. Carlsen played one of the best games seen on his online tour thus far, taking an early 1-0 lead.
Magnus wins a masterpiece in the first game of the day!
Svidler: "If you win that as a classical game you go home very proud" https://t.co/4Lxiqv3KI3 #c24live #StudyChess pic.twitter.com/sy0Wz96ko5

— chess24.com (@chess24com) July 4, 2020
At that point, it appeared that Carlsen was in top form and headed for an easy win. But Giri roared back, achieving winning positions in each of the next three games, due largely to uncharacteristic blunders from the World Champion. Those started in Game 2, where Giri missed a straightforward win on the 15th move.
Wow! Giri here missed 15.Qh6! with Ng5 to follow, which would have won on the spot! https://t.co/u72zkns1dB #c24live #StudyChess pic.twitter.com/xod7DTWQFm

— chess24.com (@chess24com) July 4, 2020
That pattern repeated itself in Games 3 and 4. Carlsen found himself in difficult or even losing positions, but Giri failed to capitalize. That allowed Carlsen to escape with draws each time, enough to hold on for a 2.5-1.5 victory.
"It was a huge pity," Giri said after the match. "In the last game I just relaxed. It's obvious that I'm crushing there in the end, and I relaxed a little … that was a huge missed opportunity."
The win earned Carlsen $45,000 for first place in the Chessable Masters and continued his run of excellent results in online tournaments during the COVID-19 pandemic.
"Obviously I'm very, very happy to win the tournament and today, as you could all see, at some point it became about survival, nothing else. Certainly no style points for today, but I think in general I played a very good tournament," Carlsen said. "So my overall feeling, even if today was pretty bad, is that it was an excellent tournament."
Two Grand Final Positions Up for Grabs
The results of the Chessable Masters will have an ongoing impact on the remainder of the tour. Carlsen already clinched his spot in the tour's Grand Final thanks to his win in the Magnus Carlsen Invitational. His second victory opens a spot in the finale for a player who qualifies based on points, rather than by winning a tournament.
The tour rules dictate that players earn 10 points for a runner-up finish, seven for a semifinal appearance, and three for reaching the quarterfinals. Based on those totals, Hikaru Nakamura currently has the inside track with 23 points, though Ding Liren is close behind at 21.
---
Magnus Carlsen Chess Tour Standings
Hikaru Nakamura (23 points)
Ding Liren (21)
Anish Giri (10)
Fabiano Caruana (10)
Already Qualified: Magnus Carlsen, Daniil Dubov
---
By reaching the semifinals in the Chessable Masters, Ding earned a guaranteed position in the Legends of Chess, the last tour event before the Grand Final. Nakamura bowed out in the quarterfinals in the most recent event, meaning he might not appear in the Legends of Chess, and that Ding can clinch a spot in the Grand Final with a quarterfinals berth. On the other hand, if Carlsen wins again, Nakamura and Ding will both qualify on points. If Ding wins, he will automatically advance to the Grand Final, and Nakamura will grab the last spot.
Several greats from the previous generation of chess stars – many of whom are still among the strongest players in the world – have confirmed their participation in Legends of Chess, including former world champions Viswanathan Anand and Vladimir Kramnik. Despite those big names, however, Carlsen remains a -118 favorite to win the tournament according to online bookmaker Bwin, with a field bet on all other participants also fetching -118 odds.