All four semifinal positions have been sewn up in the Magnus Carlsen Invitational, though seeding and some prize money will still be on the line in the final day of round-robin play on Thursday.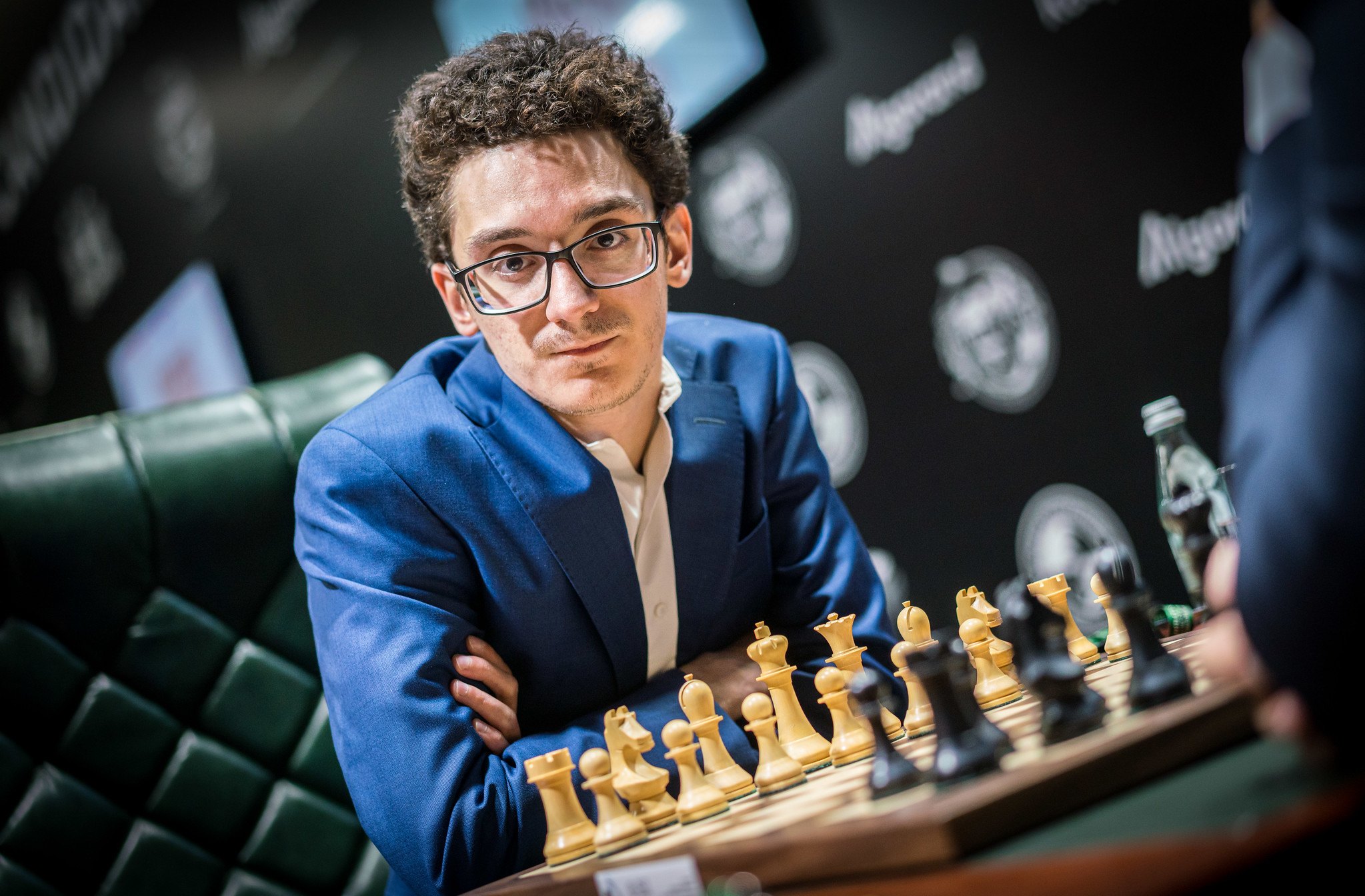 World Chess Champion Magnus Carlsen will be joined in the knockout rounds by world No. 2 Fabiano Caruana and third-ranked Ding Liren, along with the world's top-ranked blitz chess star, Hikaru Nakamura.
Leaders Fend Off Challengers in Round 6
Carlsen became the first player to officially book his spot in the MCI playoffs on Tuesday. The Norwegian forgot his own opening preparation and lost his first game against Ian Nepomniachtchi. He battled back to tie the match, and then won the Armageddon tiebreaker with White in a time scramble to take two points from the match.
"I just completely blanked after e6," Carlsen said about his brain freeze in the first game. "I knew that this was fine for White, and I'd gone over it before the game against Maxime, and then I just completely blanked there: I couldn't remember what to do."
The key match on Wednesday pitted Caruana against Maxime Vachier-Lagrave, the last outsider with a chance to spoil the party for the top four. Vachier-Lagrave needed a clean win to stay in contention heading into the final round, but he never seemed to have a chance, as the American won both the first and third games to take an insurmountable 2.5-0.5 lead. MVL took the final game to make the match score a more respectable 2.5-1.5.
The #MagnusInvite Final 4 is now confirmed, but tomorrow's last preliminary round (when all 8 players play) will decide the semi-final pairings and who finishes in 5th to 8th places! https://t.co/2KQ2Mk7Lfq#c24live pic.twitter.com/3maMl9zKAO

— chess24.com (@chess24com) April 29, 2020
That result officially locked in the top four for the semifinals. Nakamura and Ding played a tough match and battled to four draws before the American – known for his prowess in speed chess – won the Armageddon playoff to earn two points and a share of the overall lead.
Prize Money, Seeding Up for Grabs on Thursday
Everyone still has something to play for in Thursday's final round, when all eight grandmasters will compete simultaneously. The top four players will jockey for semifinal seeding, while the prize money varies slightly for the bottom four: fifth place earns $22,500, while eighth place gets just $15,000.
Carlsen vs. Ding highlights Thursday's MCI matches, as it is the only clash of two playoff-bound players. Unibet sees Carlsen as a -250 favorite over Ding (+750) to win the match in regulation, with a draw fetching +325 odds.
---
Magnus Carlsen Invitational Odds (Overall Winner)
Magnus Carlsen (-167)
Hikaru Nakamura (+400)
Ding Liren (+550)
Fabiano Caruana (+700)
Odds via Unibet
---
Also on tap are matches between Caruana (-118) and Anish Giri (+300), Nakamura (+110) and Vachier-Lagrave (+225), and Nepomniachtchi (-115) and Alireza Firouzja (+300).
Overall, Carlsen remains a heavy favorite to win his namesake tournament. Unibet lists the world champion as the -167 pick to win the Magnus Carlsen Invitational ahead of Nakamura (+400), Ding (+550), and Caruana (+700).
The MCI semifinals take place on Friday and Saturday, with the final following on Sunday, May 3.