Magnus Carlsen maintained the lead in his namesake tournament thanks to a 3-1 victory over Fabiano Caruana in Round 3 of the Magnus Carlsen Invitational (MCI).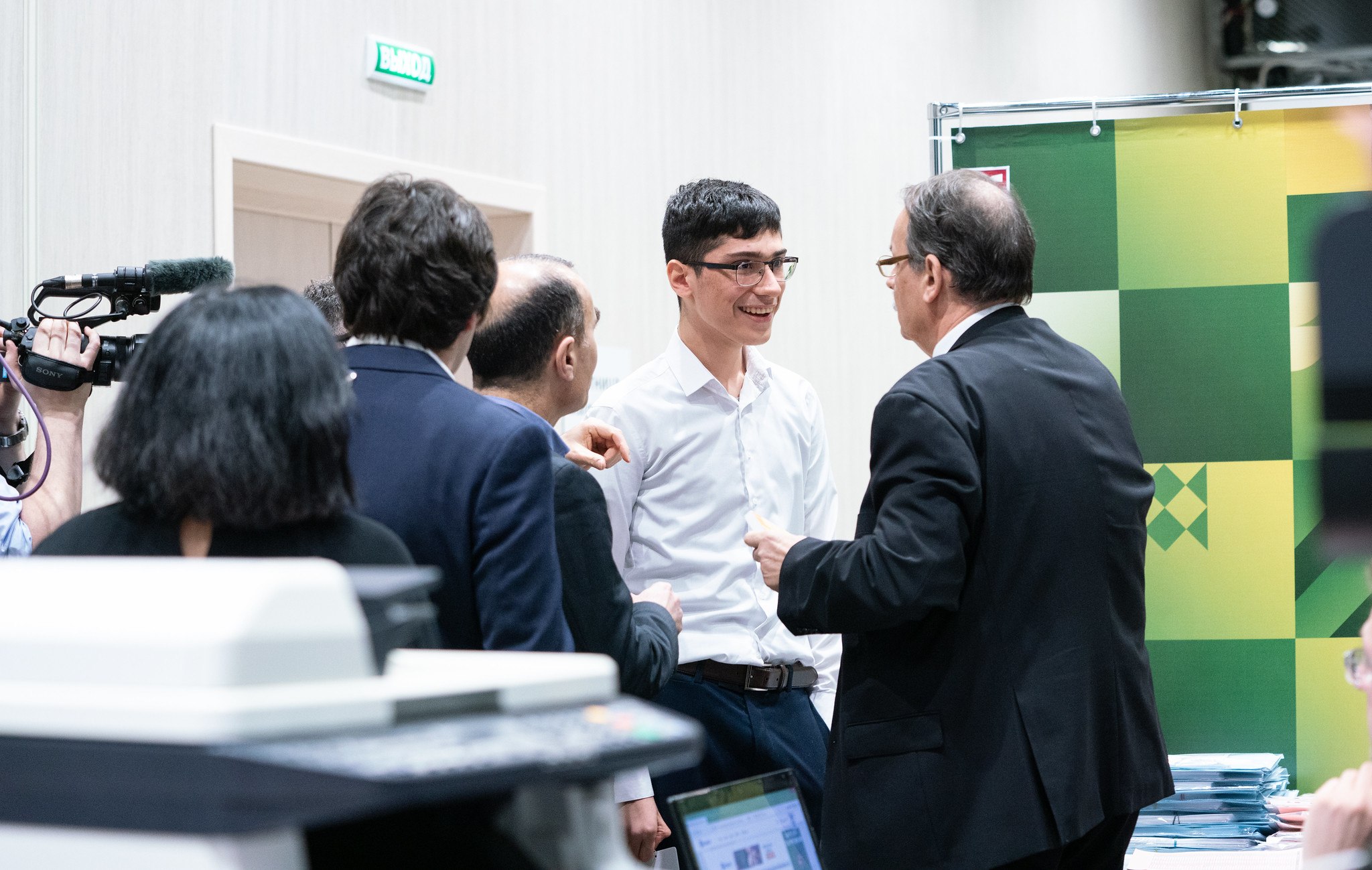 Carlsen now has eight points after three rounds, a near-perfect score that puts him one point ahead of Hikaru Nakamura at the top of the standings.
Appeal Denied After Firouzja Disconnection
The reigning World Champion won his first two games against Caruana – his most recent challenger – and then coasted to victory with draws in the final two games.
Magnus Carlsen crashes through for a win in the first game against Caruana! https://t.co/Je7z1boVCq #c24live #MagnusInvite pic.twitter.com/Wfnx6VTzFE

— chess24.com (@chess24com) April 22, 2020
While Carlsen's win was relatively straightforward, Wednesday's other match was mired in controversy. Nakamura scored a decisive 3.5-0.5 win over Iranian prodigy Alireza Firouzja, but all anyone could talk about afterward was the drama of Game 1.
Firouzja found himself in a winning endgame position when he ran out of time due to a connection issue. Thinking he had simply won on time, Nakamura got up to take the standard 10-minute break between games, which caused an issue once Firouzja notified the organizers of his disconnection.
Normally, the MCI tournament rules would require the players to restart from the position of the disconnection. However, as several minutes went by before Nakamura was even aware of any issue, there was a concern that Firouzja had time to look at the position and see the clear winning plan, something that would have been at least somewhat in doubt with under a minute left on the clock.
Ultimately, the arbiter declared the game a draw, but gave Firouzja the option to appeal after the match. After Nakamura went on to win the next three games, Firouzja availed himself of that option, but a three-person appeals committee unanimously rejected the appeal.
Carlsen Favored Over MVL in Key Round 4 Clash
Thursday's matches produced less drama. Anish Giri remained winless – in terms of games, let alone matches – in the MCI, as Ian Nepomniachtchi defeated the Dutch grandmaster 2.5-1.5. Meanwhile, Maxime Vachier-Lagrave and Ding Liren drew four straight games before heading to an Armageddon tiebreaker that Ding won in just 16 moves after a dubious opening choice by the Frenchman.
With Giri and Firouzja both on zero points, the MCI is beginning to look like a six-player race for the four playoff positions.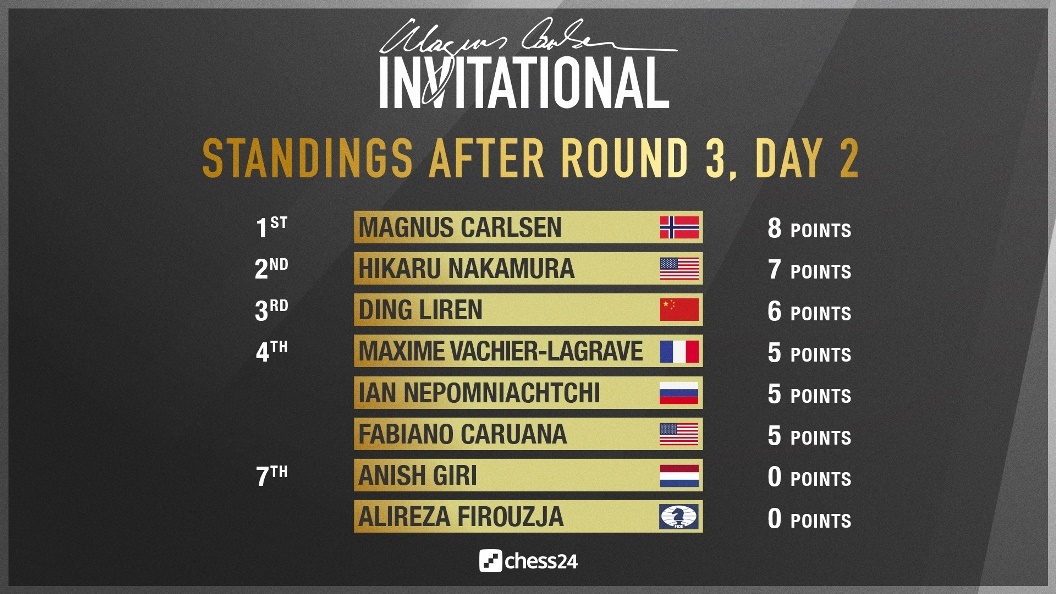 The marquee matchup of Round 4 will take place on Friday when Carlsen takes on Vachier-Lagrave. Carlsen has an opportunity to all but clinch a playoff position after just four rounds with a win, while Vachier-Lagrave has the opportunity to move off the fourth-place bubble – though even getting a point for taking the match to Armageddon might be considered a win against the World Champion. Online bookmaker Bwin sees Carlsen as a -400 favorite to win the match over Vachier-Lagrave (+275).
Overall, Carlsen remains a strong -154 pick to win the MCI, with Nakamura (+450) and Ding (+700) also in contention for the $70,000 top prize.