The NBA and the Sacramento Kings believe the sexual assault allegations against new head coach Luke Walton are credible enough to launch a joint investigation. The news was posted on the Kings' website Thursday, announcing the two organizations would be working together.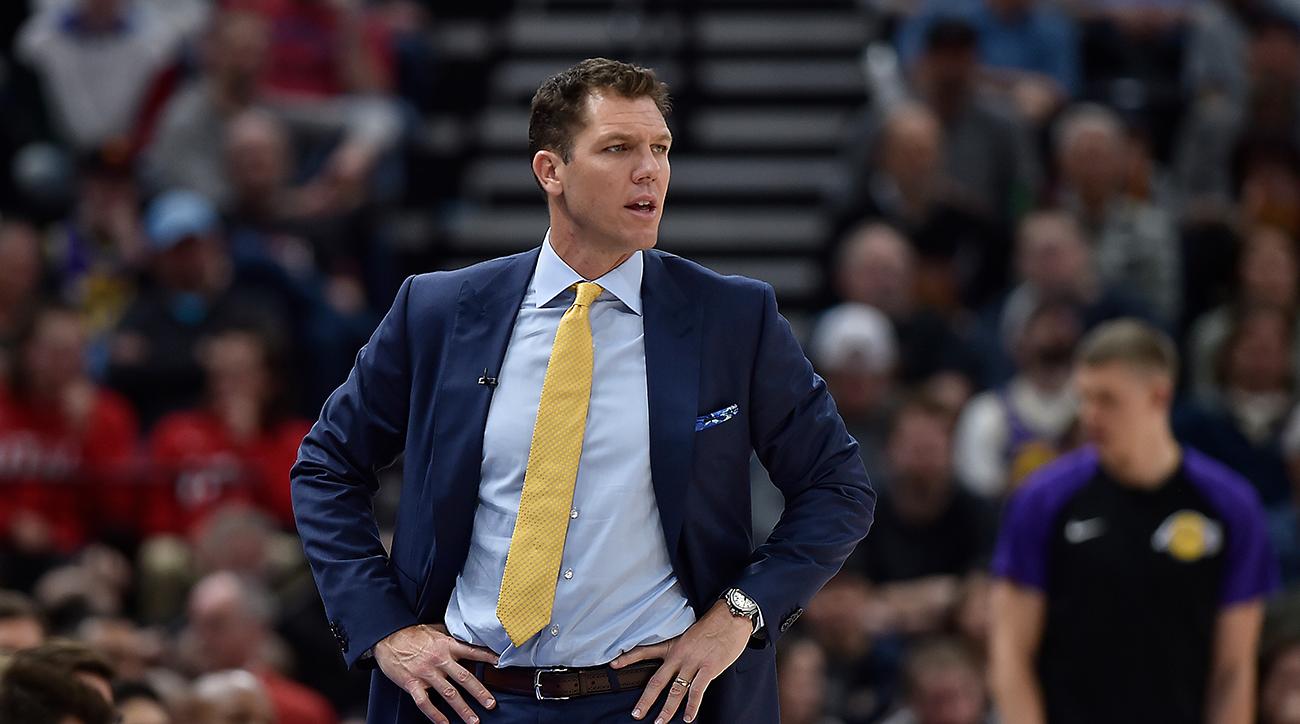 The Kings have hired Sue Ann Van Dermyden and Jennifer Doughty, while the NBA will be utilizing senior vice president and assistant general counsel Elizabeth Maringer. The three have several years of experience in criminal and employment law to the case.
"The Kings and the NBA take these allegations very seriously and will collaborate to conduct a complete and thorough investigation,"
Former Reporter Files Lawauit
The alleged incident happened in 2014 in a Santa Monica hotel room while Walton was an assistant coach with the Golden State Warriors. The victim is
Kelli Tennant, a former Spectrum Sportsnet reporter, who filed a civil lawsuit again the 39-year-old Walton. She outlined the evening in question in a press conference she held, along with her attorney Garo Mardirossian.
"I am no longer comfortable staying silent about the things that have happened to me," Tennant said. "Although this may came as a shock to many of you in this community, this is a reality that I have been living in for years. I can no longer stand to not tell the story of what has profoundly affected my life in all of the events that we have alleged in our complaint."
Tennant, who met Walton 10 years ago while she was playing volleyball at USC, said the two had become friends and worked together at Time Warner Sportsnet. She said they met five years ago at a hotel for Tennant to give Walton a copy of her book. Once inside the room, though, Tennant alleges that Walton began to kiss her and force himself on her.
"He laughed at me," Tennant said. "I continued to ask him to stop over and over again without any use of my arms because he continued to hold me down. I could feel him rubbing his erection on me and he continued to laugh at all my pleas to get off and to stop. I thought he was going to rape me."
Tennant said she was able to break free and leave the hotel room. She never filed a police report, and only told her family and close friends.
Walton Let's Lawyers Speak
Walton has not made a public statement concerning the allegations, but his lawyer Mark Baute put out a release a day after Tennant's Tuesday press conference.
"These claims are false and Luke's innocence will be proven in court, Baute said. "Yesterday's press conference was a poorly staged attempt to portray the accuser as a viable spokesperson for an important movement. Her lawyers want to create a public circus to distract from their complete lack of evidence to support their outrageous claims. We will not try this case in the media or pay them a dime."
Baute called Tennant an "opportunist, not a victim," and said the lawsuit is without merit.
Tennant's lawyer said her client was not seeking jail time for or a designated amount of money from Walton.