Sacramento Kings head coach Luke Walton is facing a lawsuit that accuses him of sexually assaulting a woman prior to being hired to coach the Los Angeles Lakers in 2016.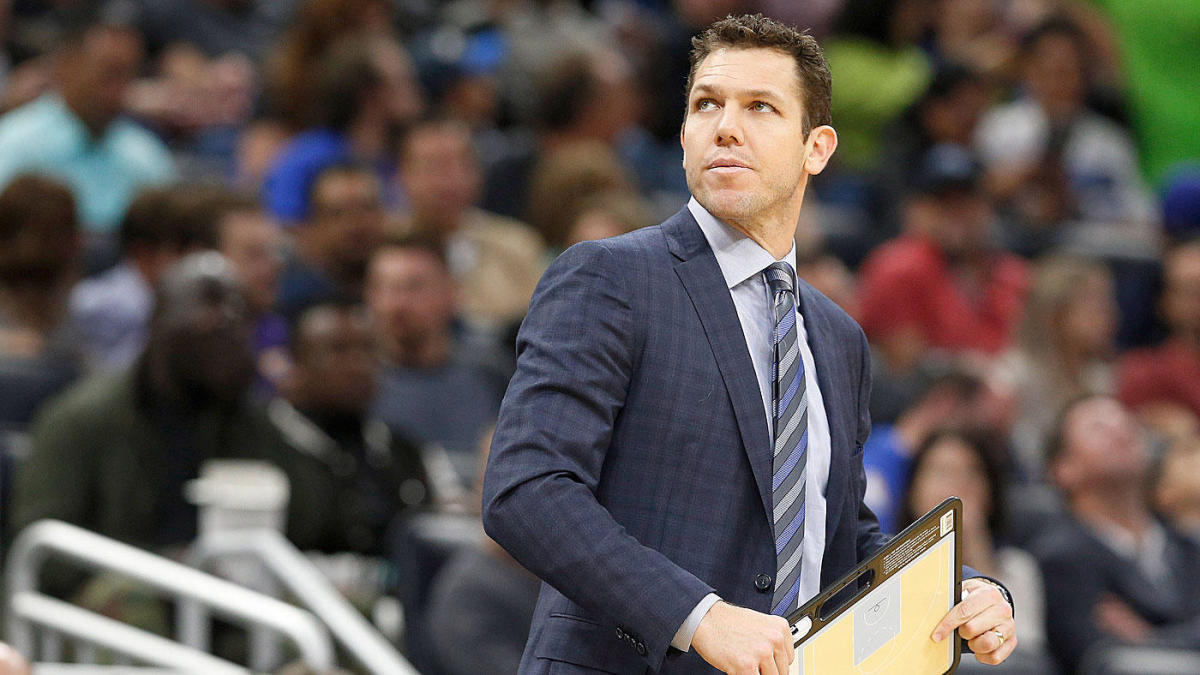 The lawsuit, which was first reported by TMZ, was filed by sports broadcaster Kelli Tennant, a former host on the Lakers' regional sports network, Spectrum SportsNet LA.
Alleged Incident Happened While With Warriors
Tennant has previously worked with Walton, as he had spent time as a guest analyst on the same network. As a result of that working relationship, Walton wrote the foreword for a book authored by Tennant.
According to the lawsuit, Tennant met Walton at the Casa Del Mar Hotel while he was in town as an assistant coach with the Golden State Warriors in order to drop off a copy of the book after it was published. Walton allegedly invited Tennant to his room, then pinned Tennant to the bed, kissing and groping her.
ESPN cited team sources in Los Angeles who said that the incident happened well before Walton joined the Lakers as their head coach, and that it had nothing to do with why the team parted ways with him earlier this month. The team also released a statement saying that they were not aware of the allegations against Walton.
"At no time before or during his employment here was this allegation reported to the Lakers," the team said in a statement. "If it had been, we would have immediately commenced an investigation and notified the NBA. Since Luke Walton is now under contract to another team, we will have no further comment."
The Kings also released a statement, saying that they were aware of the incident and would not be making any other comment at this time. Walton was hired by the Kings as their new head coach less than a day after leaving the Lakers. The Warriors issued a similar statement, saying that they were gathering additional information and would not be making any further comments on the situation.
Walton Lawyer Calls Allegations 'Baseless'
According to TMZ, Walton has hired attorney Mark Baute to represent him in the civil suit. Baute released a statement defending his client and strongly denying the charges.
"Luke Walton retained me to defend him against these baseless allegations," Baute said in the statement. "The accuser is an opportunist, not a victim, and her claim is not credible. We intend to prove this in a courtroom."
After playing college basketball at the University of Arizona, Walton was drafted by the Lakers in 2003, then played the majority of his 10-year NBA career with the team. Walton spent most of those years as a reserve, scoring just 4.7 points per game for his career while being a part of two NBA championship teams.
Walton began coaching as an assistant with the Warriors in the 2014-15 season. The next year, he guided the Warriors to a 39-4 start while head coach Steve Kerr recovered from back surgery. Walton became the head coach of the Lakers in the 2016-17 season, and stayed in that role for three years, compiling a 98-148 record.