Luka Doncic has been lighting up the NBA in his sophomore season, putting up historic performances seemingly on a nightly basis over the past two weeks. That success hasn't just been welcomed by the Dallas Mavericks, but also by bettors who have been backing Doncic to put up big numbers for prop bets.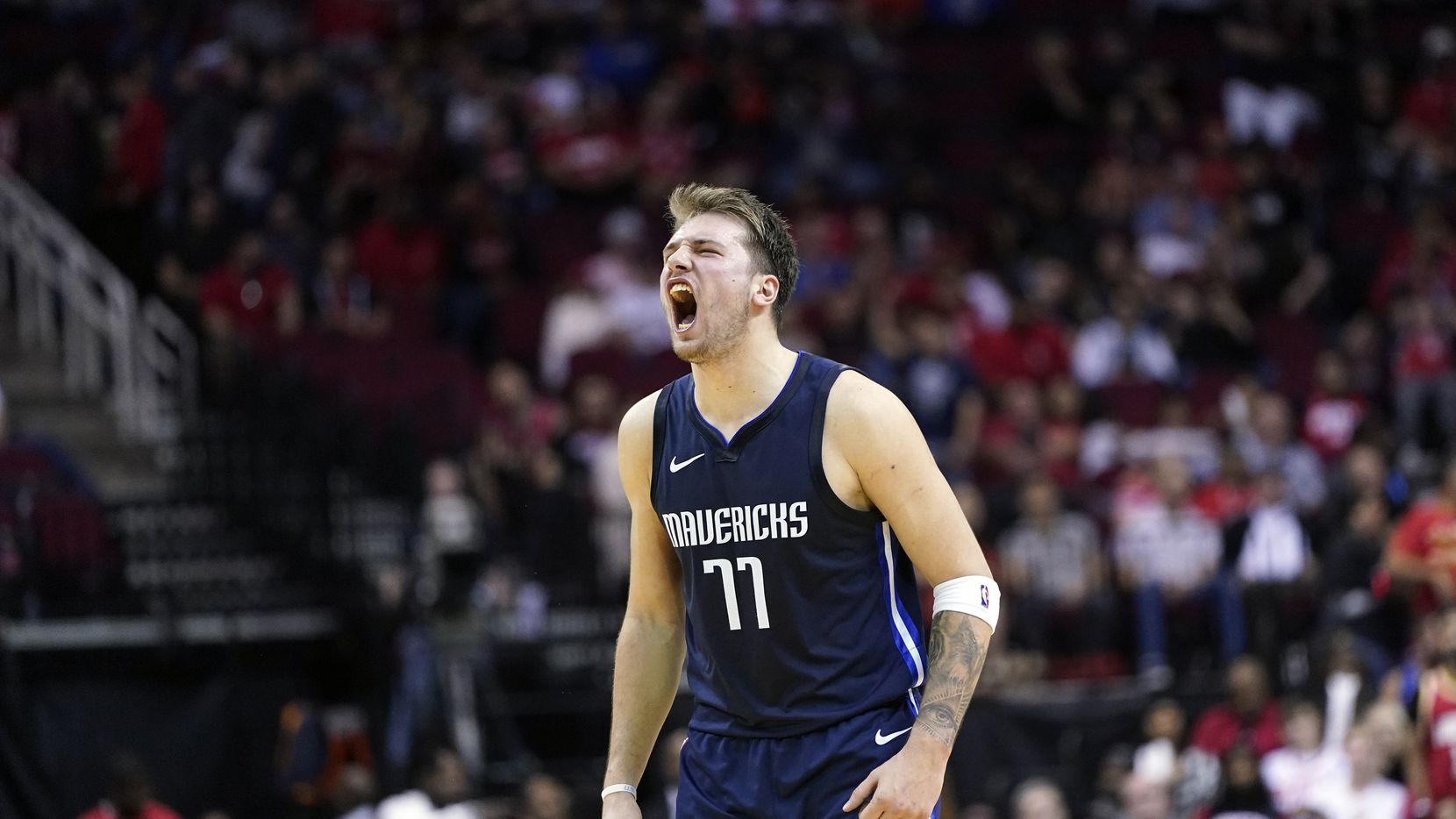 Doncic had his latest outstanding game on Sunday, scoring 41 points, dishing out 10 assists, and grabbing six boards in a 137-123 road win over the Houston Rockets.
Doncic Posting Historic Numbers
While Doncic didn't put up a triple-double – he's now gone two whole games without hitting that mark – his performance was still historic. He is now only the second player to put up at least 40 points and 10 assists multiple times before he turned 21, joining LeBron James in that elite category. He's recorded at least 30 points and 10 assists in each of his last four games.
"Luka runs the show," Mavericks big man Kristaps Porzingis, who scored 23 points and collected 13 rebounds on Sunday, said after the game. "We all depend on him most of the game, and he's playing incredible right now…I'm super happy for him."
At sportsbooks that offer daily player prop bets, Doncic has been a profitable pick for gamblers who like playing the over.
On Monday, FanDuel Sportsbook offered a total of 49.5 on Doncic's combined points, rebounds, and assists. At a total of 57, the over (-112) hit without much drama. The same bet paid at -118 in Dallas' 143-101 blowout win over Cleveland on Friday, though it was a closer call: Doncic went for 30 points, 14 assists, and seven boards in just 28 minutes, adding up to a sum of 51 – and also pleasing bettors who took the over an the number of points he would score on a total of 29.5.
MVP Odds Continue to Shorten
On the one hand, it's hard to see Doncic, or anyone else, consistently beating those huge numbers. If the 20-year-old Slovenian keeps up this pace for much longer, those totals might go up even further, at which point even his biggest fans might start considering the under.
Numbers in individual games are one thing, but Doncic's string of big games already have him squarely in this year's MVP discussion. He's currently averaging 30.6 points, 10.1 rebounds and 9.8 assists per game, putting him in range of posting a triple-double average for the season. That's been enough to move him to third-favorite in the MVP race at +460, behind only James Harden (+430) and Giannis Antetokounmpo (+230).
That said, there's still more than three-quarters of the NBA season to go, and Doncic is the first to admit that things could look very different by the end of the year.
"It's a long season. It's only been one month," Doncic told reporters. "We didn't make the playoffs yet, so we've just got to keep going right now."