The Westgate SuperBook in Las Vegas released MVP odds for the 2021 NBA regular season and the Dallas Mavericks' Luka Doncic is the current favorite at 5/1 odds. The Greek Freak is right behind him at 6/1 odds to win a third-straight MVP award.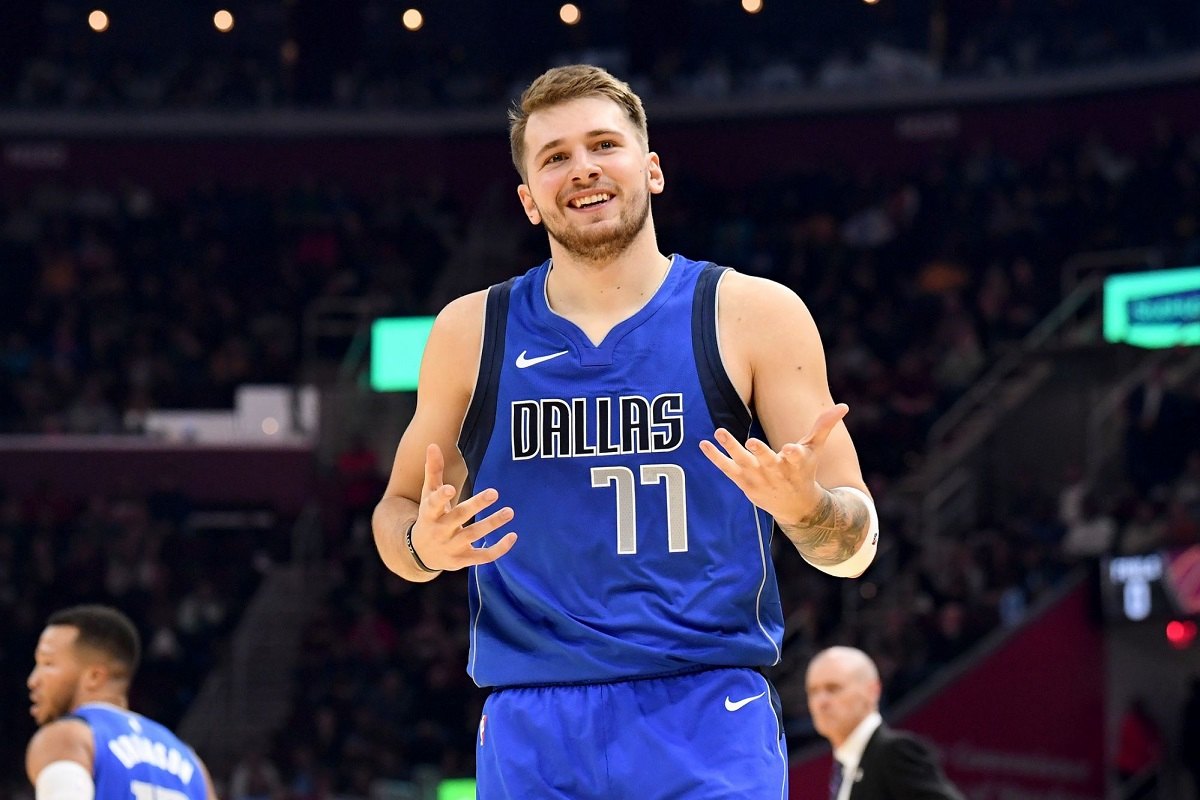 LeBron James hasn't won a regular-season MVP award since 2013, but he's 6/1 odds to win his fifth-overall MVP next season.
James Harden earned Most Valuable Player accolades in 2018, but he comes into next season as a 13/1 shot to secure his second MVP.
---
Luka Doncic 5/1
Giannis Antetokounmpo 6/1
LeBron James 6/1
Anthony Davis 10/1
Steph Curry 10/1
James Harden 13/1
Nikola Jokic 14/1
Kevin Durant 16/1
Damian Lillard 16/1
Jimmy Butler 20/1
---
Nikola Jokic, probably the best big man in the NBA not named Anthony Davis, comes in at 14/1 odds to win MVP much to the delight of Denver Nuggets fans. Jamal Murray, Jokic's teammate who lit up opponents inside the NBA Bubble during the postseason, is 60/1 odds to win MVP.
In case you were wondering, Zion Williamson isn't at the top of the MVP futures board, but you can snag him at 80/1 odds to win the MVP in his second season in the NBA.
Doncic: Rookie of Year > MVP
Doncic, now 21, won the NBA Rookie of the Year two seasons ago when the teenager from Slovenia averaged 21 points, 7.8 rebounds, and 6.0 assists in his first season in the NBA.
"Luka is simply amazing," said head coach Rick Carlisle. "And he's yet to even reach his full potential. He's still learning and getting better every time he steps on the court."
Doncic nearly averaged a triple-double in his second season with the Mavs with 28.8 points, 9.4 rebounds, and 8.8 assists per game. He looked like a perennial All-Star while tallying 17 triple-doubles. Doncic has posted 25 triple-doubles in his short, 133-game career.
KD or Curry Comeback?
Steph Curry offers the best value at 10/1 odds to win the MVP. This upcoming season marks his comeback after missing most of last season with a fractured hand. Curry won the MVP in back-to-back seasons in 2015 and 2016.
Kevin Durant won the MVP back in 2014 when he played with the Oklahoma City Thunder. He signed with the Brooklyn Nets last offseason, but has yet to play a game while still rehabbing from a blown Achilles injury. The Nets are a fetish pick at 10/1 odds to win the NBA title in 2021. They hired rookie head coach Steve Nash, who in turn hired his mentor and former ex-Suns coach, Mike D'Antoni as his assistant coach.
Both Curry and Durant are favorites to win the Comeback Player of the Year. The former teammates will be tasked with leading their respective teams to a berth in the NBA Finals.