Luka Doncic accomplished something only LeBron James has done before. On Monday, the Slovenian prodigy put up a 40-point triple-double in the Dallas Mavericks 117-110 win over the San Antonio Spurs.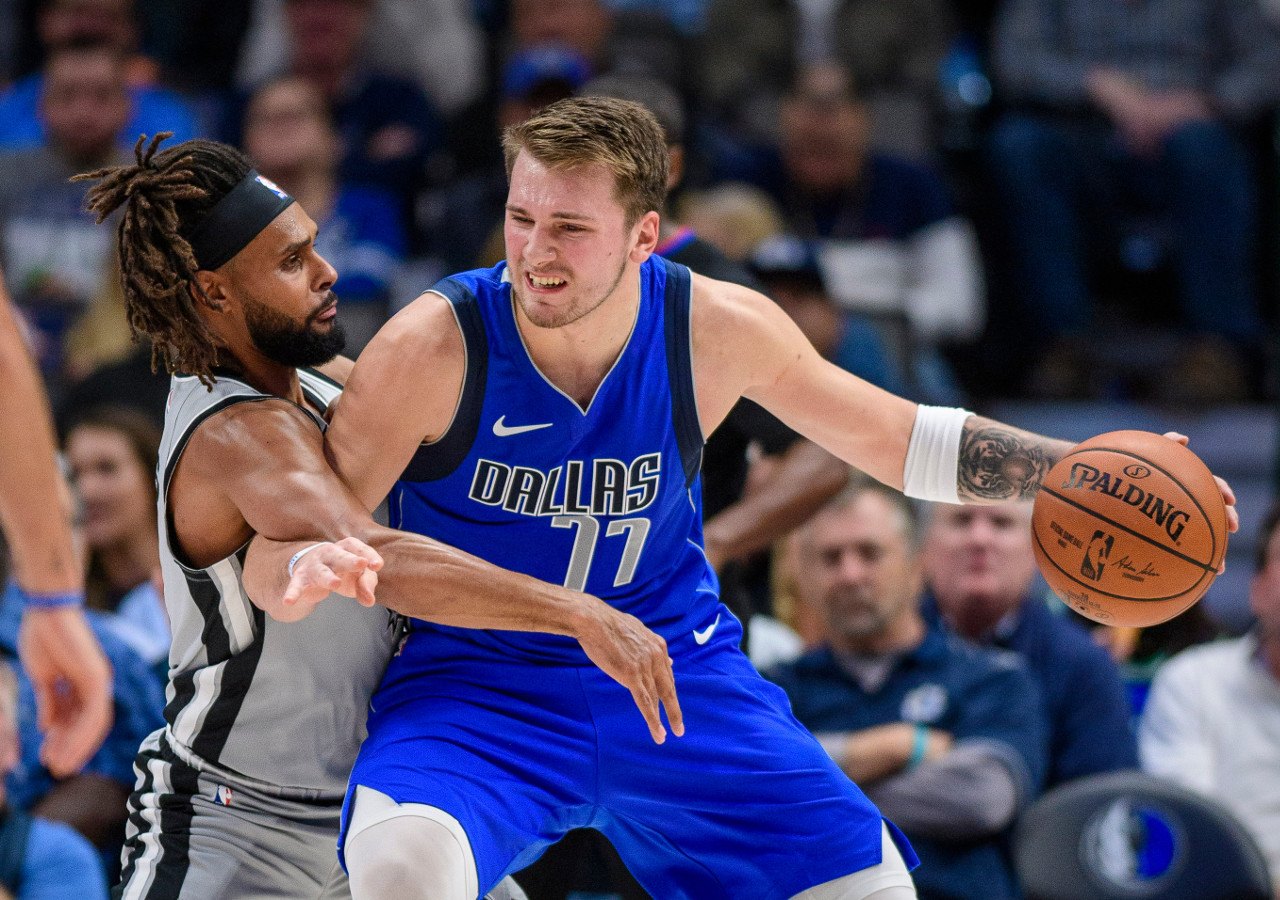 Doncic and James are the only two players to have put together such a game before their 21st birthdays, both having done so at just 20 years of age.
Doncic Records Sixth Triple-Double This Season
James still has the record as the youngest player to put up 40 points in a triple-double: he did so at 20 years and 100 days. It took Doncic 263 days after his birthday to pull off the feat.
That hardly diminishes the accomplishment. Doncic scored 42 points, grabbed 11 rebounds, and dished out 12 assists in the Dallas victory, hitting a big three-pointer to put the game away with under 30 seconds remaining in regulation.
Luka steps back for 42 PTS ‼️ pic.twitter.com/7GwOmnJQaS

— NBA (@NBA) November 19, 2019
"It feels like every day there are stats you don't know about, stats that you read about," Doncic told reporters after the game. "It's great to hit."
Doncic also received high praise from Mavericks coach Rick Carlisle, who seems to recognize that he has a generational talent on his hands.
"This guy can do anything he wants to on a basketball court," Carlisle said afterwards. "He's having one of those magical runs right now. It's a phenomenal thing to watch. It's a phenomenal thing to be a part of."
So far this season, Doncic leads the NBA with six triple-doubles in just 13 games. He's currently averaging 29.5 points (fourth in the NBA), 10.7 rebounds (11th), and 9.3 assists (2nd) per game, making him the only player in the league to rank so highly in all three categories.
From Rookie of the Year to MVP Candidate
The fact that Doncic is excelling in his sophomore year isn't all that surprising. He won the Rookie of the Year award last season after averaging 21.2 points, 7.8 boards, and six assists per game. Given his age, most people around the NBA agree he should blossom into a superstar.
Few, however, expected it to happen this dramatically or this quickly. While 13 games don't make a season, Doncic's outrageous numbers already have some believing he could be an MVP candidate. Even if he's not ready to win the award, the numbers he's posting should certainly see him appear on the ballots of many writers.
Sportsbooks are starting to notice as well, and have cut the odds on a Doncic MVP campaign as his stellar play continues.
At DraftKings Sportsbook, Giannis Antetokounmpo is the +250 favorite to win the NBA MVP this season, ahead of James Harden (+300), LeBron James (+650), and Anthony Davis (+800). At +1200, Doncic is right behind the leaders, alongside Kawhi Leonard, and ahead of other possible candidates, including Joel Embiid (+1600) and Nikola Jokic (+2000).