The Uruguayan super striker was let go by FC Barcelona in the summer of 2020. The club's decision was announced by Ronald Koeman, who called Suarez briefly to tell him he's not part of the plan at Camp Nou. Suarez, 34, moved to Atletico Madrid and won the La Liga title on the first attempt.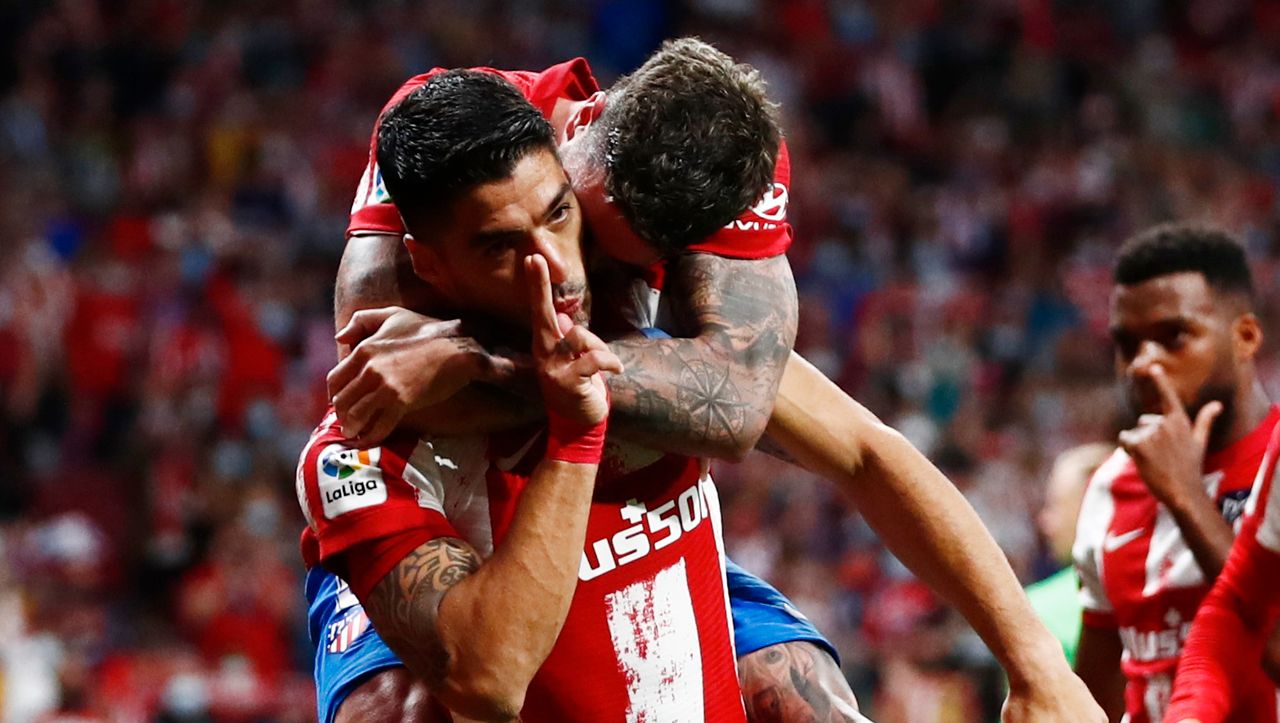 Suarez opened up during an interview with Catalonian journalist Gerard Romero for his Twitch channel.
"The call from Koeman to tell me I wasn't in his plans lasted 40 seconds. It's not the way to say goodbye to a legend," Suarez said.
"He first told me I wasn't in his plans, then he said that if I didn't get my contract sorted out I was going to play the next game," the Uruguayan revealed.
"He lacked the personality to tell me clearly if he didn't want me or if it was the club that didn't want me," Suarez commented.
Immediately after talking to Koeman, Suarez called his wife, then his good friend Leo Messi.
"I spoke to my wife and then to Leo after the phone call. It was a complicated year. Messi was asking to leave and I was being sent away. Both of our families had a very bad time," Suarez recalls.
Did Suarez send a message to Koeman after his goal?
Last week, Suarez scored for Atletico in the 2-0 beating of Barcelona. After his goal, the striker took his hand to the ear, suggesting a phone call which many saw as directed to Koeman. Suarez said it had nothing to do with the Dutch manager, who is currently under pressure at Camp Nou.
"It was not intended for Koeman, certainly not," Suarez said following the game. "It was just to let certain people know that I still have the same phone and number. I didn't celebrate my goal too much, out of respect for Barcelona. I still feel a lot of love for my former teammates. They are in a difficult period. It's special to beat Barcelona now. I feel 100 percent part of Atlético and I'm happy with this result," he added.
In 2021, Barcelona lost Antoine Griezmann, whom they had acquired from Atletico in 2019 for $140 million. On transfer deadline day, they sent him back to Atletico on loan. The Madrid club has an obligation to buy worth $50 million. Griezmann scored 22 goals in 74 La Liga outings in Barcelona's shirt. His salary was the reason behind Barcelona's decision to offload him.
Asked for comment, Suarez said he never expected Griezmann to return. "I didn't believe it could happen. But at some point I got the feeling the club was going to try, at least," Suarez said.
"We've had a roast together, we have a very good relationship. It's like that between people," Suarez laughed.