After dropping his appeal, standout jockey Luis Saez began his 15-day suspension for his Kentucky Derby trip aboard Maximum Security that resulted in the horse's disqualification.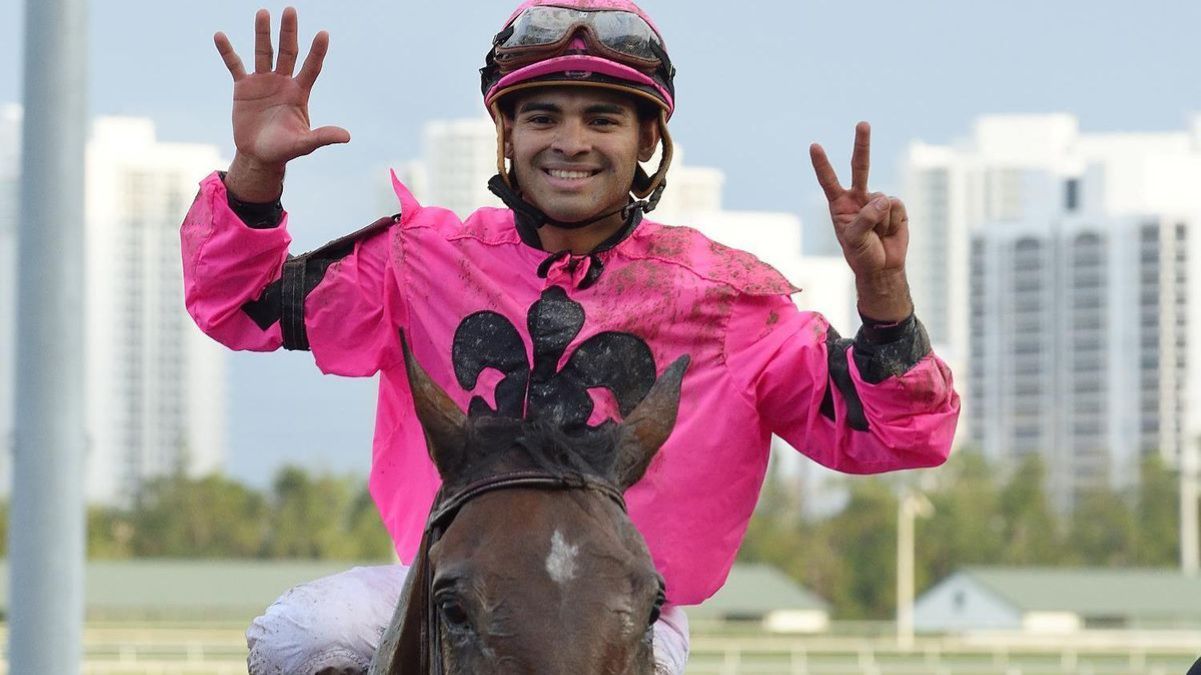 Saez, who leads North American jockeys with 132 wins this season, began his suspension Wednesday. It runs through June 3. His agent, former trainer Kiaran McLaughlin, told the Daily Racing Form that Saez ended his appeal because he wanted the Derby suspension over with.
The suspension came during 2019's most infamous horse racing moment. Piloting Maximum Security in the 2019 Derby, Saez broke the horse out of the pack and into War of Will's path at the top of the stretch. The resulting chain reaction interfered with Long Range Toddy and Bodexpress. War of Will's jockey, Tyler Gaffalione, had to pull his horse up to avoid potential carnage.
Saez guided Maximum Security across the finish line first. But after a 22-minute inquiry, Churchill Downs stewards took down Maximum Security and gave 65/1 longshot Country House – who crossed the wire second – the Kentucky Derby title. Maximum Security was dropped to 17th.
Suspension Takes a Year to Happen
Less than a week later, stewards suspended Saez for 15 days for "failure to control his mount and make the proper effort to maintain a straight course thereby causing interference with several rivals that results in the disqualification of his mount." Saez appealed the decision.
Once Saez serves his suspension, he may not be out of the disciplinary woodshed. Saez led Anne Dupree to victory during a June 2019 race at Belmont Park. But New York Racing Association stewards disqualified the horse for interference and placed her third.
Saez earned a seven-day suspension for that careless riding infraction, which he appealed. Last October, the New York State Gaming Commission denied the appeal. According to the ruling, Saez must serve the suspension "while racing is being conducted at Belmont Park."
Next Up: Sitting Out a Week at Belmont Park
This means Saez could go back on the bench for another week after Belmont opens its delayed 2020 meet on June 3. He is currently set to ride on June 4.
Saez sits third in 2020 jockey earnings with $4.7 million, a total that does not count the $10 million earned aboard Maximum Security in February's Saudi Cup. Saudi officials suspended purse payment for that race after Maximum Security's trainer, Jason Servis, was indicted for allegedly doping horses.