The Los Angeles Rams and New England Patriots are the favorites to remain in the ranks of the undefeated this week. Both teams are highly favored to defeat their opponents.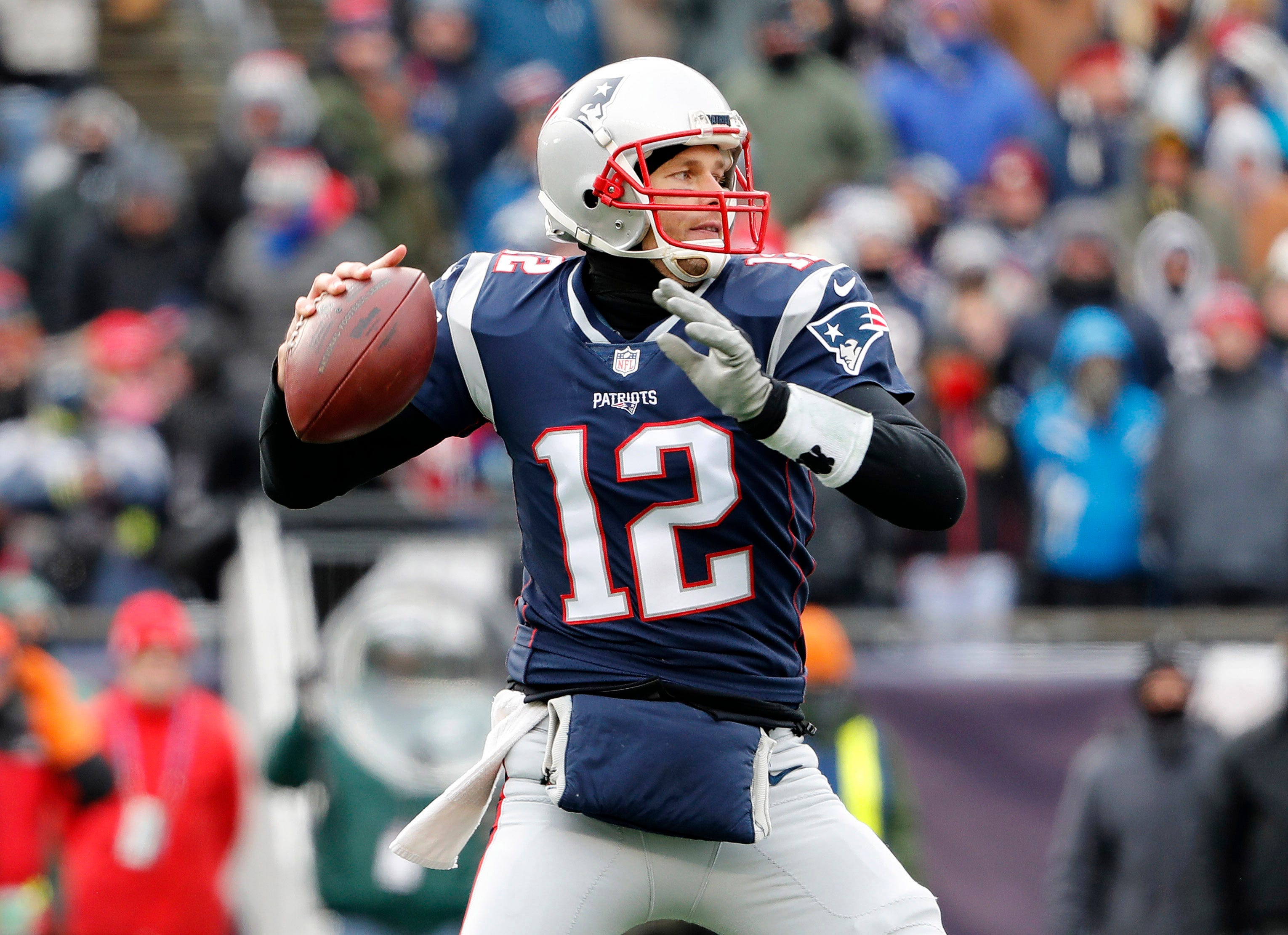 There are seven undefeated teams going into Week 4. Green Bay faces Philadelphia in the Thursday night game, while San Francisco has a bye this week.
Undefeated Team               Opponent                Odds

Green Bay                          Philadelphia          Packers -4.5

New England                      Buffalo                  Patriots -7

Buffalo                                New England        Patriots -7

Kansas City                        Detroit                   Chiefs -6.5

Dallas                                 New Orleans         Cowboys -2.5

LA Rams                            Tampa Bay            Rams -9.5

San Francisco                     Bye Week
Two undefeated teams face each other on Sunday when the Buffalo Bills host the New England Patriots. The Bills, who defeated the New York Jets, Giants and Cincinnati Bengals, will face a team with a winning record for the first time this season.
We take a look at the chances of the Bills pulling off the upset, and the other four games featuring undefeated teams.
Teams With Good Chance to Win
Philadelphia at Green Bay
The Eagles are in crisis right now, and Green Bay should be there to add to their misery. The Packers are playing strong on both sides of the ball, and Philadelphia now has to go on the road on a short week, and try and hand the Packers their first loss.
It is doubtful they are up to the task, though the 4.5 points they are getting seems awfully low. Could this be a trap game for bettors?
Chances of winning: 90 percent
Kansas City at Detroit
A big cause for concern is that the Chiefs have to go on the road. Detroit has been playing much better than many thought they would. They would be among the group of undefeated teams at 3-0, but for a tie against Arizona in the opener, giving them a record of 2-0-1.
Kansas City, though, has been mowing down their competition. They handled Jacksonville and Oakland easily. Their biggest test so far this season was against Baltimore Ravens, and they never seemed to be challenged by the Ravens.
Detroit has a good front four, and a strong secondary. That could be enough to frustrate quarterback Patrick Mahomes, but he should have enough weapons to get past the Lions.
Chances of winning: 80 percent
New England at Buffalo
The Patriots are undefeated because they have a good team, despite the quality of opponent they have faced. New England has beaten Pittsburgh, Miami, and the Jets — all winless teams. But the Patriots have outscored those opponents, 106-17.
Still, Buffalo should test Tom Brady and company this Sunday. The Bills have scored 66 points in three games — all against winless teams as well.
The Bills defense is the fifth best in the league, and Brady knows not to take them lightly. The veteran quarterback told reporters on Wednesday he knows they will capitalize on a mistake.
"I think they're good," Brady said. "They challenge you. They force you to make good plays, good decisions, good reads on a consistent basis."
Chances of winning: 75 percent
Tampa Bay at LA Rams
The Buccaneers begin a tough road stretch, having to come to Los Angeles to face the Rams. Tampa Bay had a crushing loss last week to the winless New York Giants.
As a result, they are 9.5-point underdogs to the Rams. Los Angeles hasn't been particularly impressive in their first three victories. They beat Carolina by three in their opener, and last week downed a Cleveland team by a touchdown.
The biggest question might be, can the Rams cover the spread? History seems to be in their favor. They are 6-0 against the spread against their last six NFC opponents.
Chances of winning: 70 percent
Team With Good Chance to Lose
Dallas at New Orleans
Saints fans thought the world was coming to an end when Drew Brees went down with a hand injury, but Teddy Brigewater has been more than a capable replacement. He has a completion percentage of 63 percent, has thrown two touchdowns and no interceptions, for a quarterback rating of 90.3 percent.
This is exactly the team Dallas doesn't want to face right now on the road. They seem to be humming along, winning all three games easily. However, their three opponents are winless. The Saints are the first team they are facing that has a winning record, and it is away from home.
There is a reason the spread is 2.5. Dallas could get kicked out of the undefeated club on Sunday.
Chances of winning: 60 percent