The Los Angeles Rams are far more concerned about running back Todd Gurley's knee than they are admitting. One big sign that it is a concern is the report that they will limit his practices in training camp.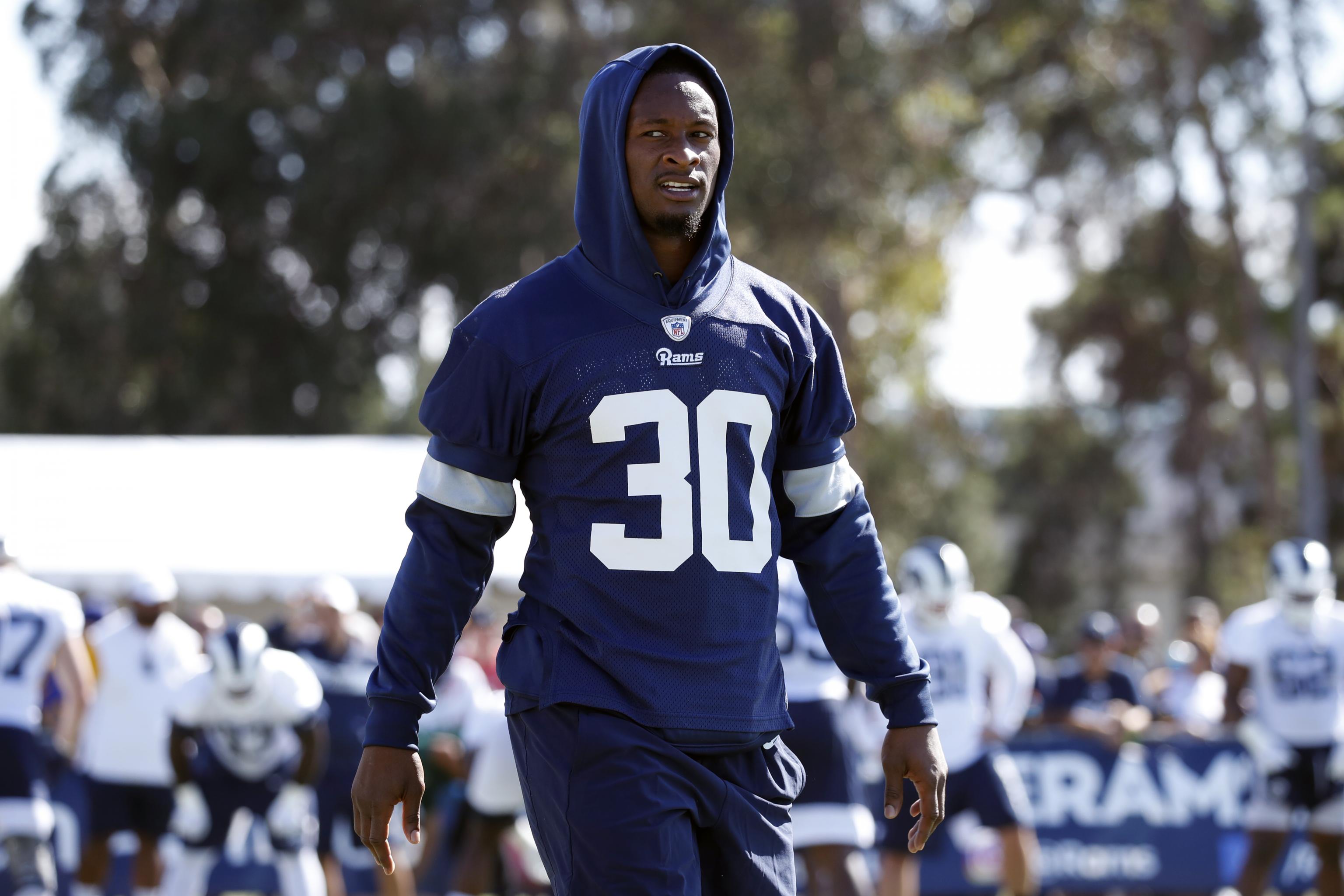 The team plans on meting out practice and game time. Because of the inflammation that he suffered the last two games of the 2018 season, Gurley didn't participate in OTA's or Spring camp. He might be held out of all four preseason games, and his time on the field in training camp will also be limited head coach Sean McVay told reporters. 
"There will be (days he doesn't practice)," McVay said. "There will be some days that — depending upon his workload and looking toward that (Week 1) Carolina game — we might look at treating him like we have some of those veteran players. Todd really has become a veteran player."
Gurley dismissed internet chatter that he has arthritis in his knee, and said he is focused on preparing for the regular season.
"I don't entertain (speculative reports)," Gurley said. "When you entertain stuff, that's when you start letting things get to you and be emotional. It's the internet, and how serious can you take the internet? For some people, it's their job. My job is to play football."
Griffin Out for Ravens
Backup quarterback Robert Griffin III will miss between one and two months, after fracturing his right thumb in practice on Saturday. Griffin suffered the break when his hand hit Tim Williams helmet on his follow through after a pass.
With Griffin out, that leaves just Trace McSorley as the lone quarterback behind starter LaMar Jackson. McSorley begins his second year in the league, and has yet to take a snap in an NFL regular season game.
Coach John Harbaugh knows that his team will need a temporary replacement for Griffin, and said they are working on it.
"Definitely," Harbaugh said at a press conference. "We'll have one here for sure."
There was a rumor that the Ravens will sign former Packer and Eagles quarterback Joe Callahan, but as of Monday afternoon nothing was official.
Gordon's Holdout Not Winning Fans
Los Angeles Chargers running back Melvin Gordon is continuing his holdout, and it looks like he could miss part of the regular season, if his demand for a new contract isn't met.
The only problem is he is finding that the team's management isn't really that motivated to negotiate with the fifth-year player. It also didn't help that quarterback Philip Rivers threw a little shade Gordon's way.
The leader of the Chargers told reporters that the running backs that did report to camp can expect extra reps, but there are plenty of them competing for playing time.
"They're going to get a lot of work," Rivers said. "It certainly is a deep position for us, and those guys all love to play and work hard. We love Melvin, but we're going to go with what we've got. It's a pretty dang good group."
That's not exactly backing your teammate. Is it possible that the team is already moving on from Gordon, and might be looking for a team to trade him to? It's a definitely possibility.