A Los Angeles County task force will now formally examine the recent rash of equine fatalities at iconic Santa Anita Park. This from LA County District Attorney Jackie Lacey in a Tuesday media statement.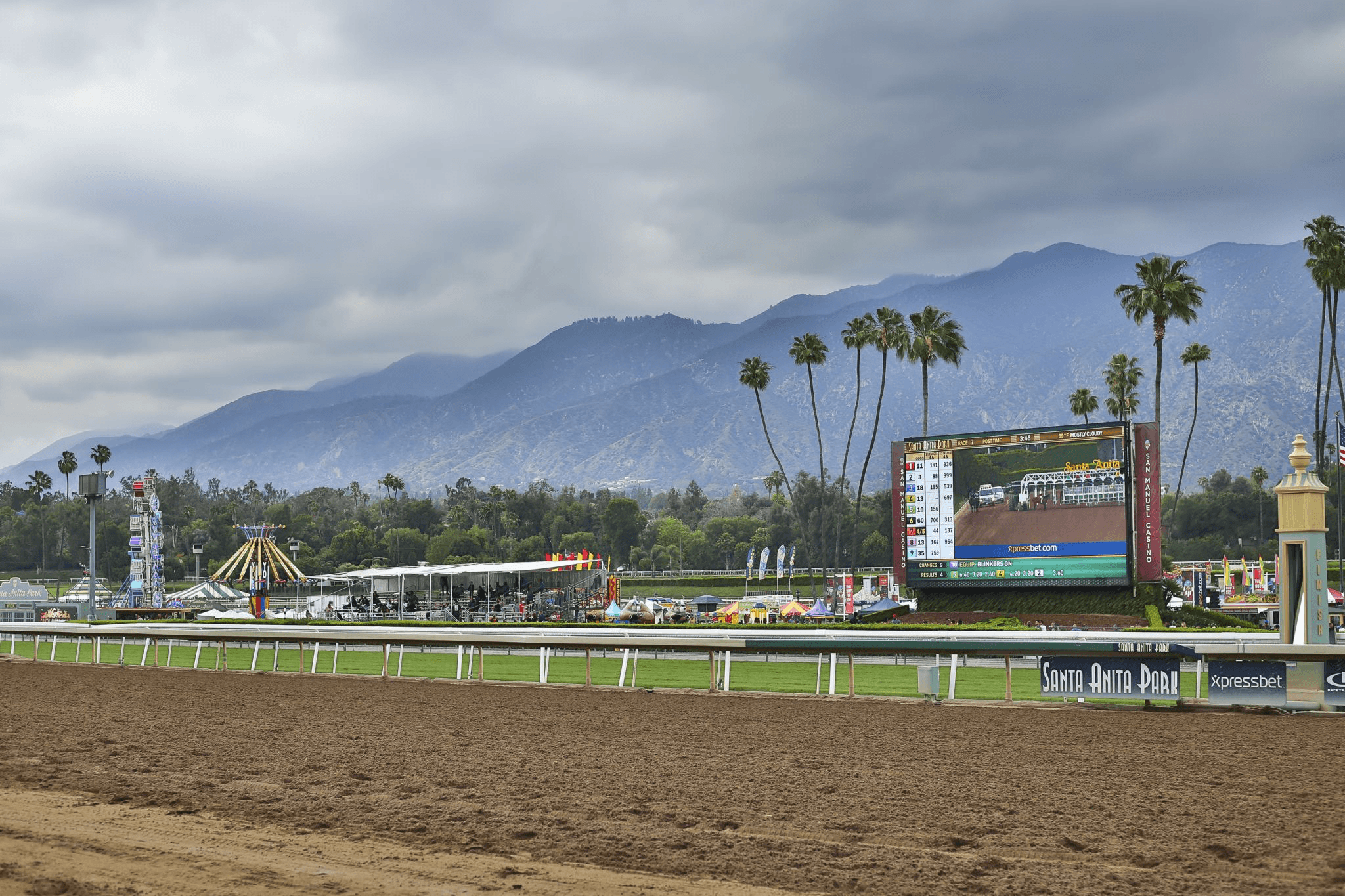 Here's the Lacey announcement in its entirety:
"I have formed a task force of experienced deputy district attorneys and sworn peace officers with varied expertise within my office who will thoroughly investigate and evaluate the evidence to determine whether unlawful conduct or conditions affected the welfare and safety of horses at Santa Anita Park."
No timetable, methodology or any other details for the probe are available.
Seeking Answers for 23 Equine Fatalities
The DA's office has been in consultation with the California Horse Racing Board (CHRB) to monitor Santa Anita since March 16, but the independent task force is new. The CHRB acts as the state's regulator for the horse racing industry.
Twenty-three horses suffered fatal injuries since the track, in Arcadia, east of Los Angeles, began its Winter/Spring meeting on Dec. 26. Track owner, The Stronach Group (TSG) canceled racing most of March allow for a complete rebuild of the racing surface. Racing resumed on March 29. There have been 10 racing cards presented since the re-opening.
Although no commonality among the outbreak of fatal injuries is clearly evident, many attribute the deaths to heavy rains in Southern California earlier this year and cooler than normal temperatures in February. That's when for the first time since record keeping began in 1877, February temperatures in Los Angeles failed to surpass 70 degrees.
TSG is also revising some medication rules for horses and is implementing new protocols for training and whip use.
Regulators Considering Suspending Racing at Santa Anita
Racing remains suspended on the track's unique hillside turf course since March 31 when Arms Runner lost his footing while crossing the brief portion of the track when horses must run from grass to dirt and back to grass. Two days later, California's senior Senator, Dianne Feinstein (D), in a letter to the CHRB, called for a suspension of racing  "until the cause or causes of these deaths can be fully investigated."
The CHRB is set for a discussion of Feinstein's request at its next scheduled meeting Thursday at Santa Anita.
Moving races away from Santa Anita would require approval from TSG. The company's COO Tim Ritvo says Santa Anita expects to maintain its schedule of racing through the end of the current meet that concludes on June 23.