It is hard to believe that a quarter of the NBA season has come and gone, but it has. Teams and players are starting to distinguish themselves both good and bad with more than 22 games being played.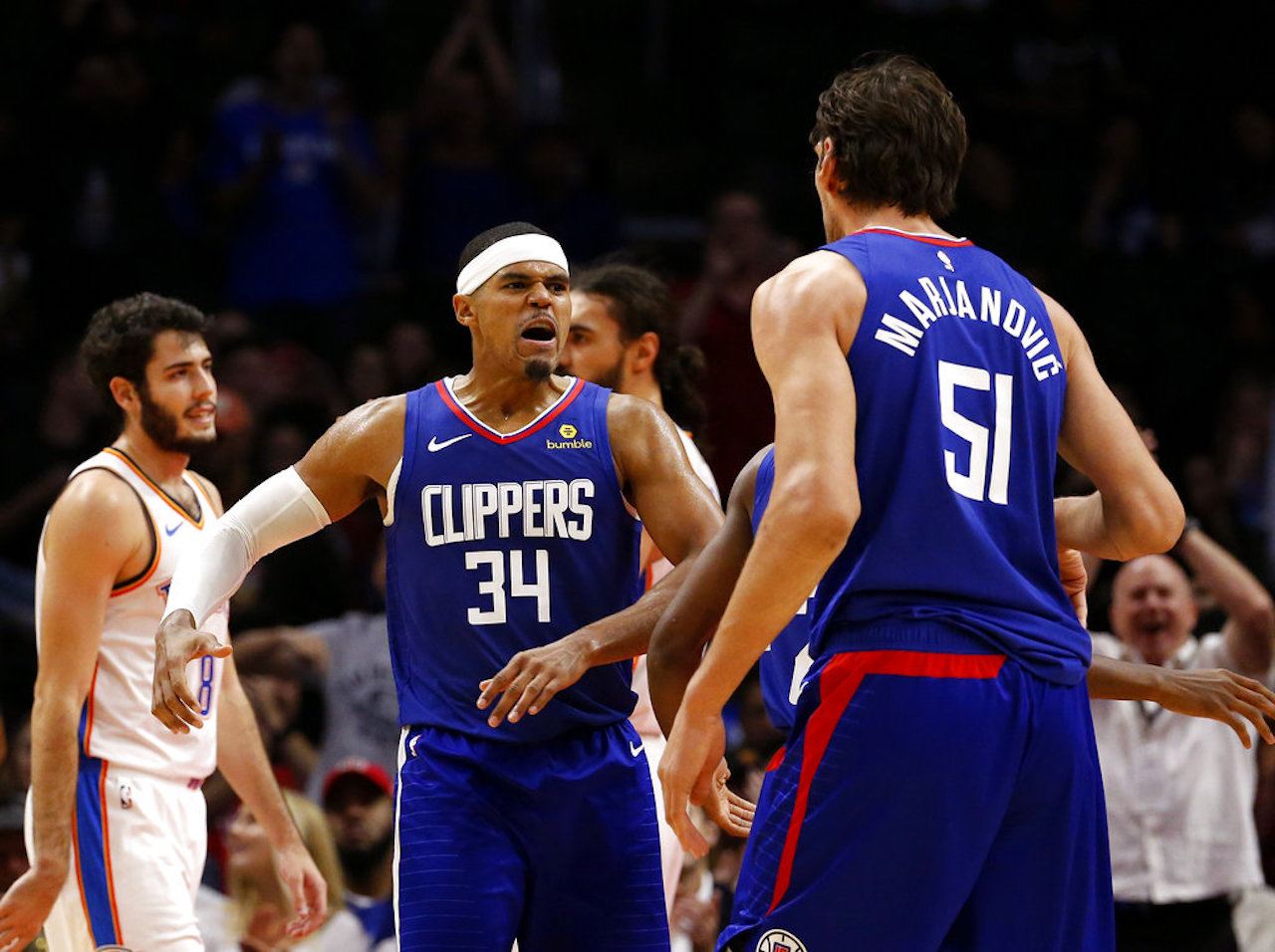 There have definitely been surprises, such as the Boston Celtics slow start, and the Clippers tied for the lead in the West. NBA rookies, such as Luca Doncic and Trae Young continue to show this draft was one of the deeper ones in recent memory.
Below are some of the winners and losers through a quarter of the season.
Winners
Los Angeles Clippers
Quick name the starting five for the Los Angeles Clippers? Heck, name any starter for the Los Angeles Clippers. Well you better get to know them, because they apparently aren't going anywhere anytime soon. As of Thursday the team was tied with the Golden State Warriors for first place in the Western Conference.
Still they are getting zero respect. They are 50/1 picks to win the NBA Championship. They are 33/1 to win the Western Conference. They are 14/1 to win the Pacific Division. The Lakers have better odds than the Clippers in every one of those categories, but are currently five spots below them.
Toronto Raptors
No one knew how the Kawhi Leonard trade to Toronto would shake out, but 22 games into the season we apparently have an answer. The Raptors are first in the Eastern Conference, 2.5 games ahead of second-place Milwaukee.
Leonard is having an All-Star season so far, averaging 24 points per game, along with eight rebounds, and three assists. But the 27-year-old isn't taking all of the credit for his team's success.
"I'm still learning my team," Leonard said. "And figuring out I don't really have to do too much with all of this talent that we have."
Kyle Korver
When LeBron James left the Cleveland Cavaliers over the summer for the Lakers, the Cavs were going to slide down the standings. Management was still optimistic that the other players could build a solid foundation for the future.
Well that thinking has changed, and the team has begun dismantling its roster. J.R. Smith was released, and now guard Kyle Korver was shipped off to Utah for guard Alec Burks and two future second-round picks.
Poor Kevin Love. Will the team keep him or give him an early Christmas present and trade him to a contender.
Losers
Boston Celtics
This was supposed to be the top team in the East, but they are so far struggling to stay at .500 and are two spots away from not getting a playoff spot. They are still the third pick at 10/1 to win the NBA Title, behind Golden State (2/3) and Toronto (8/1).
Celtics coach had a dire prediction for anyone with a betting slip for Boston to hoist the Larry O'Brien Trophy in June.
"I just don't know that we're that good," Stevens said. "Maybe it's not a wake-up call if you keep getting beat."
Draymond Green
The Golden State Warriors instigator is perfect for antagonizing other team's players. When he turned on his own teammate, Kevin Durant, he found out where he stood with the organization.
He was suspended for an altercation with the superstar, and it sent a message to the role player that they were siding with Durant. Green apologized for the incident, but this may have more implications as the season progresses.
Markelle Fultz
Last year's No. 1 draft pick is in a free fall that many are doubtful he can pull out of before its too late. The second-year player was supposed to be part of the Philadelphia 76ers nucleus, but instead he has been sitting out games to see a specialist concerning his shoulder.
Some think the real injury is between his ears. Regardless the 76ers would like to trade him, and apparently there are a few suitors for Fultz. Phoenix has been the team mentioned the most, and Philadelphia would save nearly $10 million in cap space if they can ship him off somewhere else.