The Los Angeles Chargers (11-3) will be sending seven players plus three alternates to the Pro Bowl, which will be hosted at Camping World Stadium in Orlando, Florida on January 27, 2019.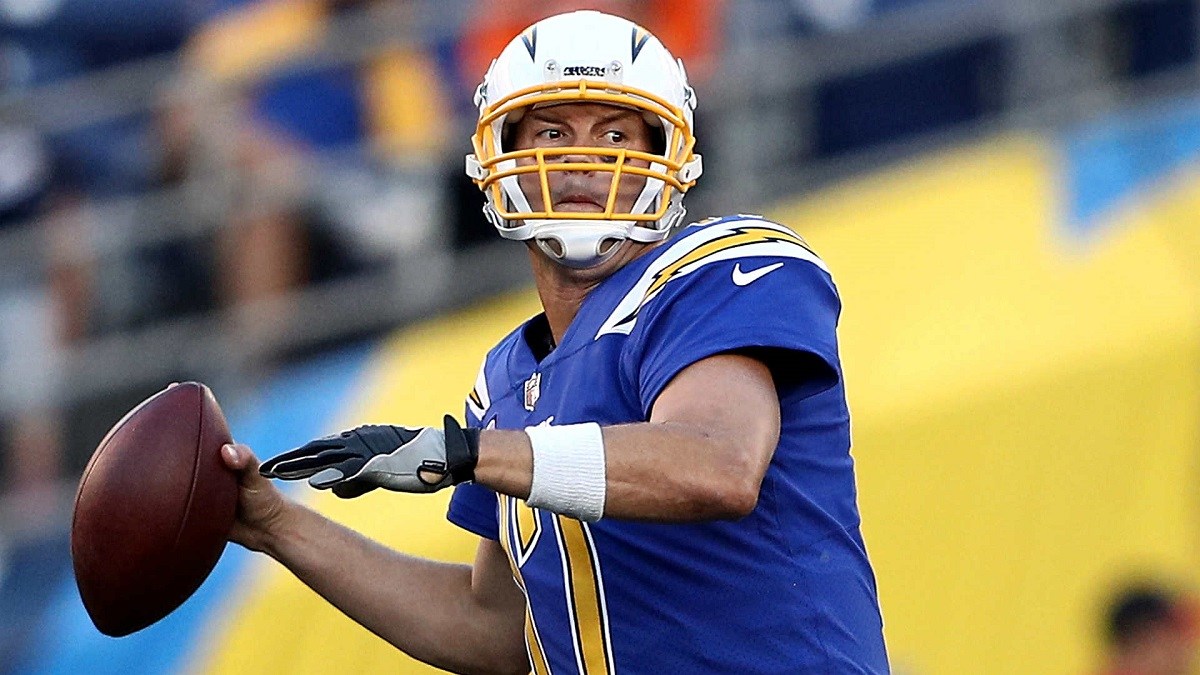 The NFL selected seven Chargers as Pro Bowl starters including quarterback Philip Rivers, running back Melvin Gordon, wide receiver Keenan Allen, center Mike Pouncey, defensive end Melvin Ingram, free safety Derwin James, and Adrian Phillips from special teams.
In addition, three other players were tapped as Pro Bowl alternates including offensive lineman Russell Okung, cornerback Casey Hayward and fullback Derek Watt.
First-Place Bolts
The surging LA Chargers beat the KC Chiefs last week in thrilling fashion to move into a tie for first place in the AFC West. Although they both have the same record at 11-3, the Chiefs have a better division record and currently hold a tie breaker over the Chargers.
The Chiefs technically hold the #1 seed in the AFC, while the Chargers locked up the Wild Card spot with the #5 seed.
The Chargers boast the second-best overall record in the NFL trailing the New Orleans Saints (12-2).
Who's Going?
Seven players will be headed to the Pro Bowl in Orlando, provided the Chargers have been eliminated from the playoffs by then. Philip Rivers (31 TDs) made his eighth Pro Bowl in one of the best seasons of his illustrious career. He leads the AFC in completion percentage with 69.4 percent and even set an NFL record earlier this season with 25 completions to start a game.
LA Chargers Pro Bowl Selections:

QB Philip Rivers
RB Melvin Gordon
WR Keenan Allen
C Mike Pouncey
DE Melvin Ingram
FS Derwin James
Special Teams Adrian Phillips
ALTERNATES: T Russell Okung (first), CB Casey Hayward (second), FB Derek Watt (third)
Keenan Allen made the Pro Bowl for the second time in his career. Rivers' favorite receiver this season caught 88 passes for 6 touchdowns. He passed 1,000 in receiving yards for the third time in his career.
Running back Melvin Gordon returns to the Pro Bowl for the first time since 2016. Even though he missed four games with various ailments, he still scored 13 touchdowns and accumulated 1,255 yards from scrimmage.
Mike Pouncey is one of the premier centers in all of football and he'll be making his fourth Pro Bowl appearance. This is his first season with the Chargers after playing center for the Miami Dolphins for seven seasons.
On the defensive side of the ball, DE Melvin Ingram (7 sacks) made his first Pro Bowl. Ingram was an alternate last year.
REPRESENT. Seven Bolts have been named to the 2019 #ProBowl!

⚡️ @Phillips_17
⚡️ @DerwinJames
⚡️ Mike Pouncey
⚡️ Philip Rivers
⚡️ @Melvingordon25
⚡️ @Keenan13Allen
⚡️ @MelvinIngram pic.twitter.com/Sf1VmZGrUf

— Los Angeles Chargers (@Chargers) December 19, 2018
First Timers
Adrian Phillips and Derwin James were recognized as Pro Bowlers and they will be making their all-star debuts. Derwin James is the first rookie to make the Pro Bowl for the Bolts since 2006. The safety leads the Chargers in tackles (93) and he added three picks and 3.5 sacks.
"We feel like we have so many Pro Bowlers on this team," said Adrian Phillips. "Pretty much all 22 starters and even some on special teams, we feel like everybody that we have is the best in the league at their position. To be a part of those group of guys, it's an elite group for the year. To be a part of that means that you've been playing at the highest level and it's not going unnoticed."
Phillips will be representing special teams. This marks his first selection in five seasons with the Chargers.
The South Point Casino and Sports Book in Las Vegas currently lists the Chargers at 5-1 odds to win the Super Bowl.