Live racing returns on Sunday at The Real Heroes 400 at Darlington Raceway, and both drivers and gamblers, are going to have to shake off the rust. Two months and 10 days after the last NASCAR Cup Series race was held, the sport has implemented new rules that will affect the choices bettors make.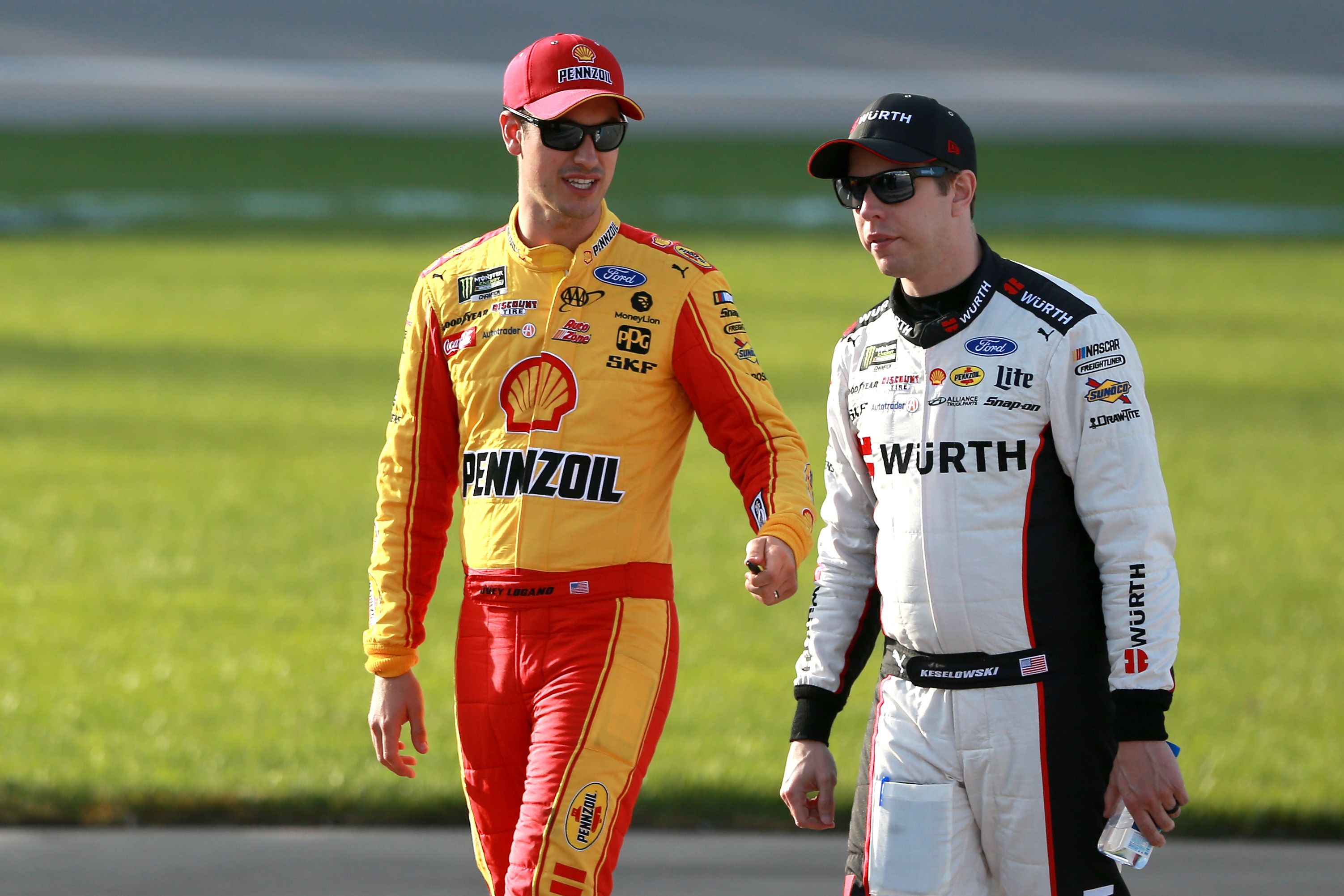 There are no early indicators to use when making a wager on the Darlington race. There were no practices and no qualifying, which makes handicapping this event difficult.
Kevin Harvick, who along with Kyle Busch, is the 9/2 favorite at Darlington Raceway, told reporters that drivers will have to adapt as the race progresses.
"You obviously don't know what condition you're really kind of facing just because of the fact that Darlington last year went into the night," Harvick said. "This time it will be a relatively warm day in the sun most of the day, so Darlington is a very sensitive temperature track, so I think you kind of have to evolve as the race evolves."
Who should do that the best? We take a look at drivers to wager on, and some to stay away from this Sunday.
Drivers to Consider
Joey Logano 7/1
We like Logano's mindset going into the Darlington race. While others might be a little tepid at the start following the long layoff, Logano told reporters he has no intention of taking his foot off the gas.
"Maybe they will, I hope they do, because I'm not. I'm going for it," Logano said. "If I see blood in the water and people running at 80%, I'm taking advantage of them all day. That's where I live, that's where I want to be. No need to change it now."
Kevin Harvick 9/2
Experience is going to be key at Darlington, and Harvick has plenty of it, along with a record of strong results at the track. The 44-year-old, who is the Cup Series points leader, has been in the top 10 seven straight times here, including winning in 2014. We also like his starting spot of sixth.
Alex Bowman (20/1)
For a long shot, we prefer Alex Bowman over Ryan Blaney (20/1). Blaney has been getting hammered by bettors, moving from 30/1 to 20/1. Bowman, however, might be a better play. He won in Fontana earlier in the season with a similar race package.
Bowman's position at Darlington has improved in the four races he's run there. Though he hasn't cracked the top 10 at the tricky track, we think he might do so this Sunday.
Drivers to Avoid
Bard Keselowski (8/1)
It's dicey to identify Keselowski as a driver to stay away from, but we have two reasons to do it. The first is his odds at 8/1, which are too low for us to put any cash on him.
The second is, Keselowski drew the pole for Sunday's Darlington race. In 17 races as the pole sitter, he's won twice, but both of those were in 2014. We also don't like the fact that he was in a bit of a slump before the break. We'd rather wait a race and see how he performs before we put any money down on him.
Matt Kenseth (22/1)
It would be a great story if Kenseth were to return after an 18-month layoff and grab the checkered flag. It's not going to happen, however. Kenseth came out of retirement to replace the fired Kyle Larson, and he is going to need at least two races to get his bearings.