Tottenham Hotspur leads the Premier League on goal differential over Liverpool, climbing back to the top of English soccer under the leadership of Jose Mourinho. But Spurs will face its toughest test of the season yet on Wednesday when it travels to Anfield for a head-to-head clash with Liverpool that could help set the tone for the title chase.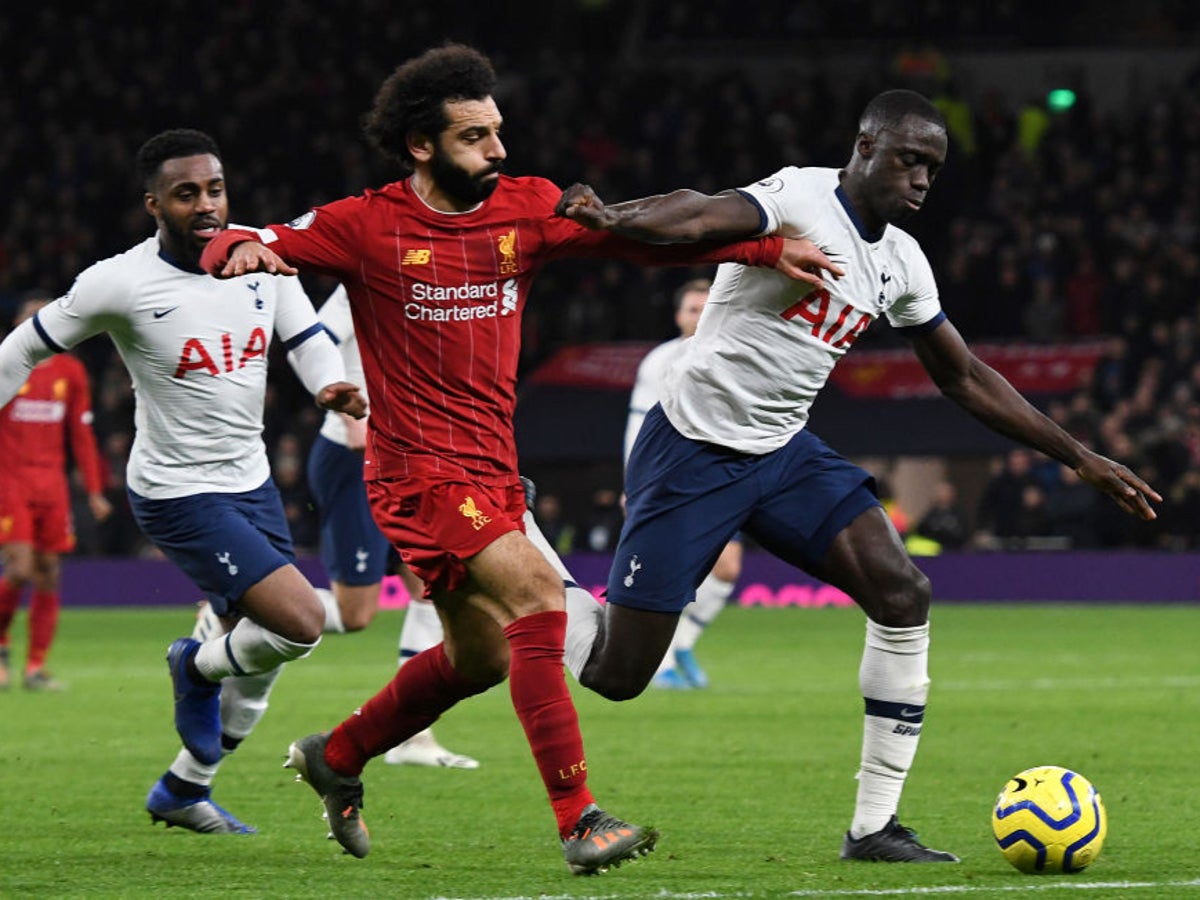 Liverpool enters the match as a strong -130 home favorite over Tottenham (+325), according to PointsBet.
Mourinho Lifts Tottenham Back to Contention
Both Tottenham and Liverpool have collected 25 points from their first 12 matches, putting the two clubs a point ahead of Leicester City atop the EPL table. While Liverpool expected to be at the top again after winning the 2019-20 Premier League, Tottenham has surprised many pundits after it fell to sixth place last year.
---
Wednesday Premier League Odds (via PointsBet)
Leeds United: -137
Draw: +290
Newcastle United: +340
Arsenal: +120
Draw: +240
Southampton: +215
Leicester City: +112
Draw: +245
Everton: +230
West Ham: +108
Draw: +230
Crystal Palace: +255
Liverpool: -130
Draw: +275
Tottenham Hotspur: +325
Fulham: +180
Draw: +225
Brighton & Hove Albion: +150
---
Much of the credit goes to Mourinho. The manager took over for Mauricio Pochettino just over a year ago, and nearly a year after Manchester United unceremoniously fired him.
"He has turned Spurs into a results machine," Liverpool manager Jurgen Klopp told reporters. "That's how it is. They got results with good performances and if they are not on their top form, they win and defend collectively. All this kind of stuff, so they are very impressive."
Mourinho deflected those compliments, saying it's far too soon to talk about a Tottenham turnaround.
"Jurgen says that because if you look to our results this season, we lost one in the Premier League and we lost one in the Europa League, so our results are very positive, but I think it is too early," Mourinho said. "A 'results machine' is what Liverpool has been for the last couple of years."
Klopp: Spurs Now 'A Proper Team'
Klopp has bemoaned Liverpool's injury woes, a problem he predicted as he lobbied – unsuccessfully – for the introduction of the optional five substitute rule for the Premier League season. Mourinho noted, however, Liverpool can still count on most of its star players on Wednesday.
"I think Alisson is not injured. Alexander-Arnold is not injured. Matip, I believe that he is going to play … Salah is not injured, Firmino is not injured, Mane is not injured," Mourinho said, rattling off 10 healthy Liverpool regulars in total. "Van Dijk is injured and Van Dijk is a very good player of course, but give me a Liverpool list of injuries and compare that list with what is the best Liverpool team."
Harry Kane and Son Heung-Min have led a potent Spurs attack this season, scoring 12 goals so far as a partnership. But, Klopp insists Liverpool must do more than shut down the Tottenham strikers to win on Wednesday.
"Unfortunately, if we keep them quiet, they still have many really good players," he said. "They are now a proper team, with good players in a lot of areas all over the pitch."
The Liverpool vs. Tottenham match is part of a busy Premier League midweek slate. The EPL held two matches on Tuesday – including Wolves beating Chelsea 2-1 – with six more on Wednesday and two on Thursday.