When Liverpool plays a team like third-tier Shrewsbury Town, the result is rarely in question. But that matchup should produce plenty of drama on Tuesday, as Liverpool will send out a youth team to take on their League One opponents in an FA Cup Fourth Round replay.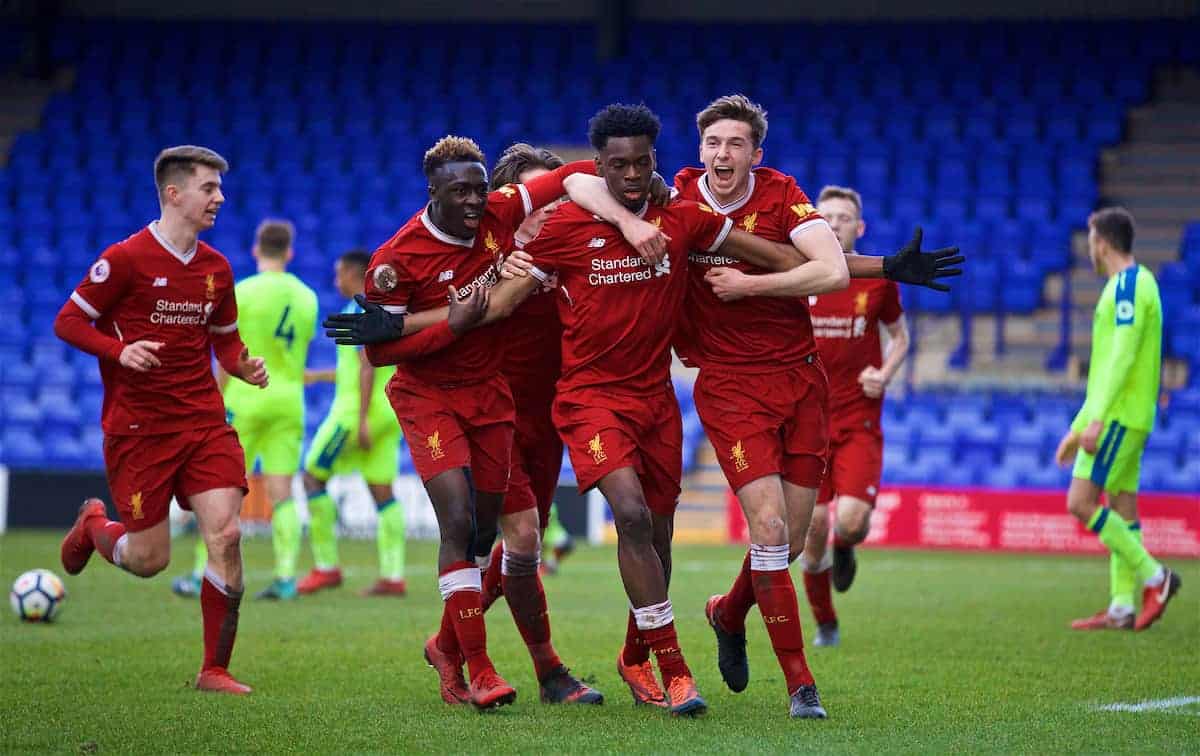 Shrewsbury held Liverpool to a 2-2 draw in their first meeting last month, earning the right to play a second match against the prohibitive Premier League favorites and defending Champions League winners.
Liverpool Practicing Load Management in Busy Season
Liverpool has performed magnificently this season, but that success comes with challenges. With the team still playing in the EPL, Champions League, and FA Cup, schedule congestion is impossible to avoid.
That has forced manager Jurgen Klopp to make difficult decisions about how to manage his team's workload. Already this year, Liverpool has run out youth teams in cup competitions with mixed success. Aston Villa crushed a young Reds squad 5-0 in the Carabao Cup quarterfinals, but a team with few first-team players held off Everton 1-0 at Anfield in the third round of the FA Cup.
---
FA Cup Odds (Fourth Round Replays)
Birmingham (+120) vs. Coventry (+210)
Derby (-280) vs. Northampton (+750)
Cardiff (-120) vs. Reading (+320)
Liverpool (-110) vs. Shrewsbury (+250)
Oxford United (+300) vs. Newcastle (-120)
Tottenham (-145) vs. Southampton (+370)
Odds via FanDuel Sportsbook
---
Klopp won't even be attending the match against Shrewsbury. Instead, Under 23 manager Neil Critchley will take the reins, and he'll be picking exclusively from his squad, with no first-team players available to him as they use the Premier League's winter break for rest and recovery.
That means Liverpool could field the youngest FA Cup team on record in the 139-year history of the competition. According to the Daily Mail, if Critchley picks the same lineup that played against Aston Villa in the Carabao Cup, the average age would be 19.5 years – the youngest squad on record for a top division team in the tournament's history.
Youngsters Gaining Big-Match Experience
The decision shows that Liverpool is taking other competitions more seriously than the FA Cup, but it also signals that Klopp has faith that the youngsters can win against Shrewsbury. Supporters will fill Anfield thanks to reduced ticket prices, giving the Under 23 side a chance to gain big-match experience and play in front of a huge crowd – all while playing a game they might just win.
"I think when you've got young players who are learning their way in the game, learning their trade, learning their craft, who are going up against experienced players who know the game better than our players and know how to put their game into the game, and think that maybe gives them an advantage, Critchley told the Liverpool website. "But obviously our aim is to play our way and try to make it a game that suits us. I just see it as a great opportunity to play in an FA Cup tie at Anfield under the lights and I just hope that our boys go and play how I know they can play."
Liverpool remains a favorite in the match, even with the young lineup, though it's far from a given that they'll come out on top. FanDuel Sportsbook lists the Reds as a -110 favorite to get the win at home, while Shrewsbury is +250 to pull off the upset. In the case of a draw (+270), the two sides will play extra time, followed by a penalty shootout if necessary.
The winner of the Liverpool vs. Shrewsbury Town match will travel to face Chelsea in the FA Cup fifth round.