When Manchester City took a stunning 2-0 loss to Wolves at home on Sunday, there were predictable cries that the Premier League title race might already be over. Bookmakers aren't buying that narrative just yet.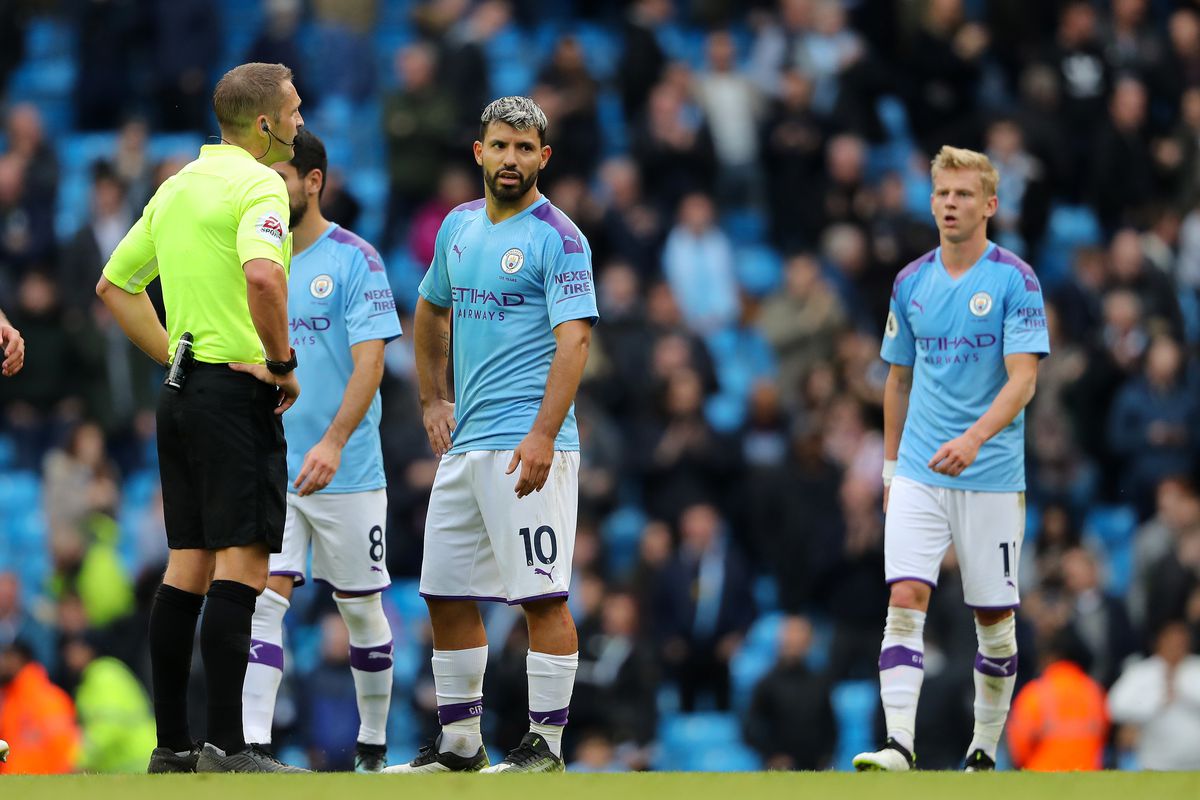 Liverpool now has a massive eight-point lead after just eight EPL matches, following a 2-1 win over Leicester City that maintained the club's perfect start to the season.
Guardiola: City Had 'A Bad Day'
With Liverpool on 24 points, it's only natural that they've opened up a bit of a cushion. But few expected City to lose two of its past four Premier League matches, dropping decisions to Wolves and Norwich City in the past month.
That has Pep Guardiola's side reeling, though he believes it could just be a blip in what should still be an excellent season.
"Of course, it was a bad day," Guardiola said after the Wolves loss. "When you talk about the game and the way we played, it was not good. It was not a good day."
Guardiola also acknowledged that the gap between City and Liverpool was growing large, even with another 30 matches still to be played by each side in the Premier League this season.
"It's a lot of points," he told reporters. "I know these guys, they can still do it. It was a bad day, a bad game. Credit to the opponent. What happened has happened. Most teams that have won in the past don't win the year after. Of course, we want to be close."
Klopp: Liverpool Not Focused on Winning Streak
Liverpool manager Jurgen Klopp expressed similar feelings, albeit from the other side of the fence.
"It's so far, so good, but there are 30 games to come," Klopp told reporters after the win over Leicester. "We are not fussed really by the situation when people talk to us about the winning streak or whatever, not really."
Liverpool came into this season in a similar position to last year: seen as the only club with a realistic chance to challenge Manchester City for the title, but still a clear second choice. Last season saw them climb to the lead early on as well, grabbing as much as a seven-point lead at the top of the table by Jan. 3. Of course, City was able to come back to win the title by a single point, something that will undoubtedly keep Liverpool from celebrating too early.
City is only one point ahead of second-place Arsenal, with Leicester, Chelsea, and Crystal Palace right behind on 14 points. But sportsbooks see this as a two-team race between red-hot Liverpool and preseason favorite, Manchester City.
According to FanDuel Sportsbook, Liverpool's start has made them the -160 favorite to dethrone the champions and earn a Premier League title this year, while City is the second choice at +115. Everyone else is far back, to say the least: Chelsea is third choice at +6000, while Arsenal (+9500), Tottenham (+14000), and Leicester (+19000) are the only other sides with odds shorter than 200/1.
City's odds reflect a belief in their ability and depth, as well as the amount of time left in the EPL season — something Guardiola wants everyone to remember.
"The distance is big. I know that," Guardiola told reporters. "Liverpool is not dropping points. But we are in October, still a lot of games and competition."