Liverpool hosts Leicester City on Sunday in a match that could propel the winner into first place in the Premier League standings. But while the defending champions and the 2016 titlists are among the clubs in contention for the EPL title this season, the managers of both teams are playing it cool at this early point in the campaign.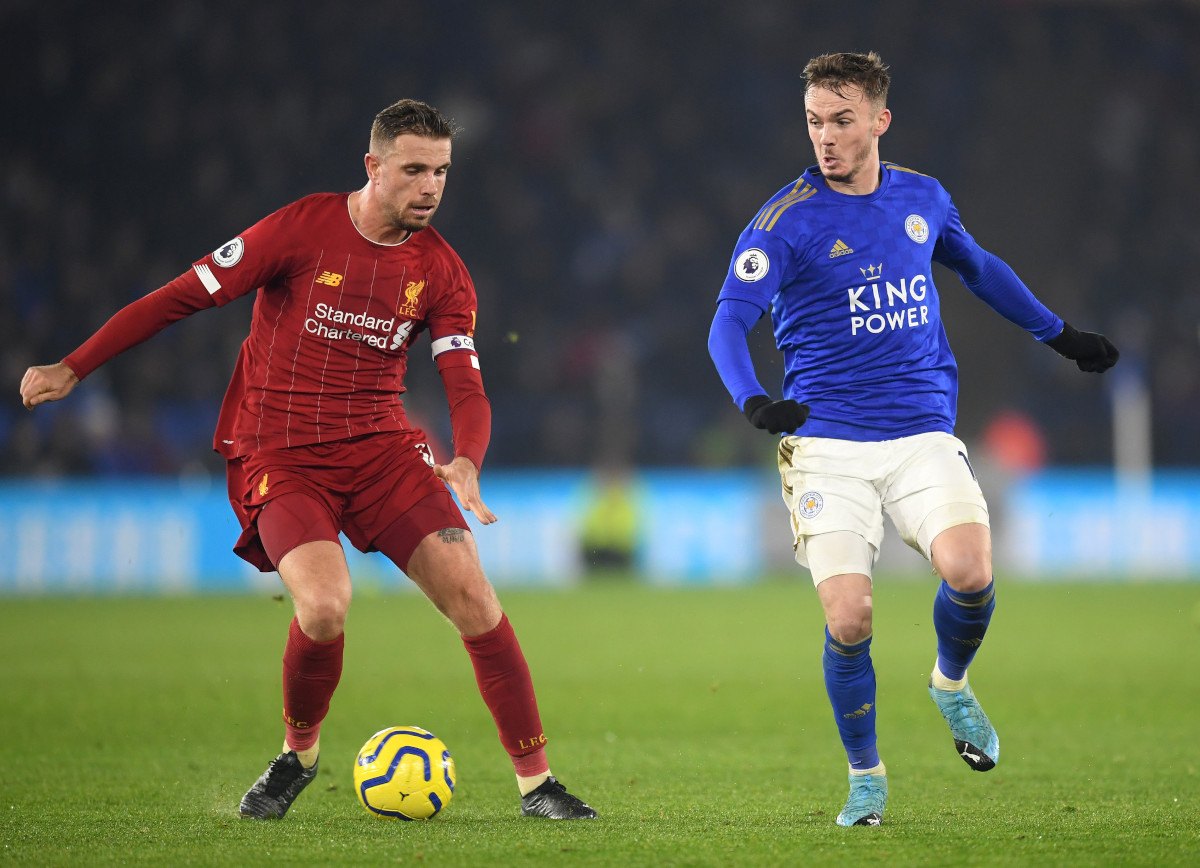 Both Jurgen Klopp and Brendan Rodgers say they're not thinking about the title race at this point, though pundits are already predicting this could be the most open EPL race in recent memory.
Klopp Expects Wide Open Premier League Race
Leicester currently sits in third place, just two points back of leaders Tottenham Hotspur. Liverpool occupies fourth position, just one point further behind.
Sunday's battle between the two clubs won't determine the Premier League winner, but it could deliver three hard-earned points to a potential contender, meaning that a club needs one fewer hard-earned win to meet their goals at the end of the year.
That said, both managers insist there's little to think about when it comes to trophies at this point in the season.
"Sorry to say this but I couldn't care less in this moment," Klopp told the Daily Mail, when asked about how many points it might take to win the Premier League title. "It doesn't look like somebody will get 100 or whatever. In this season? Four weeks shorter? Same amount of games? I don't think it's possible. Even 87 looks far away."
Without a runaway winner, Klopp says a surprising number of teams might remain in contention deep into the season.
"[I think there could be up to] eight," Klopp said. "An open race? I have no problem with that. That's absolutely fine."
Leicester doesn't normally spend a lot of time thinking about the Premier League title. Its miraculous run in 2016 aside, the team has become an EPL staple, but doesn't rate with the likes of Liverpool and Man City on an annual basis.
Leicester Once Again in EPL Contention
This year, Leicester has once again found itself at the top of the table, a position it can maintain with an upset win on Sunday. Still, manager Brendan Rodgers says he's not ready to start thinking about the title race just yet.
"I haven't even thought about it. We've only played eight games," Rodgers told reporters. "We've made a good start but what's important for us is to continue being honest in our approach to keep the humility we have in the group, and prepare as best as we can for every game. That's our only thinking and nothing else."
Liverpool enters the matchup as a -115 favorite over Leicester (+280), according to FanDuel Sportsbook. The Reds deserve that status, as they've gone 63 consecutive league matches without a loss at Anfield.
Leicester could have a bit of history on its side, however. Back in 1981, Liverpool enjoyed an 85-match home undefeated streak, including – once again – 63 straight league games. Back then, Leicester broke the streak with a stunning 2-1 win, a feat the club will try to repeat on Sunday.