After just two weeks of play in the English Premier League, there are only two teams who have yet to drop any points. And as fate would have it, the schedule pits them against each other, as Liverpool will host Arsenal on Saturday.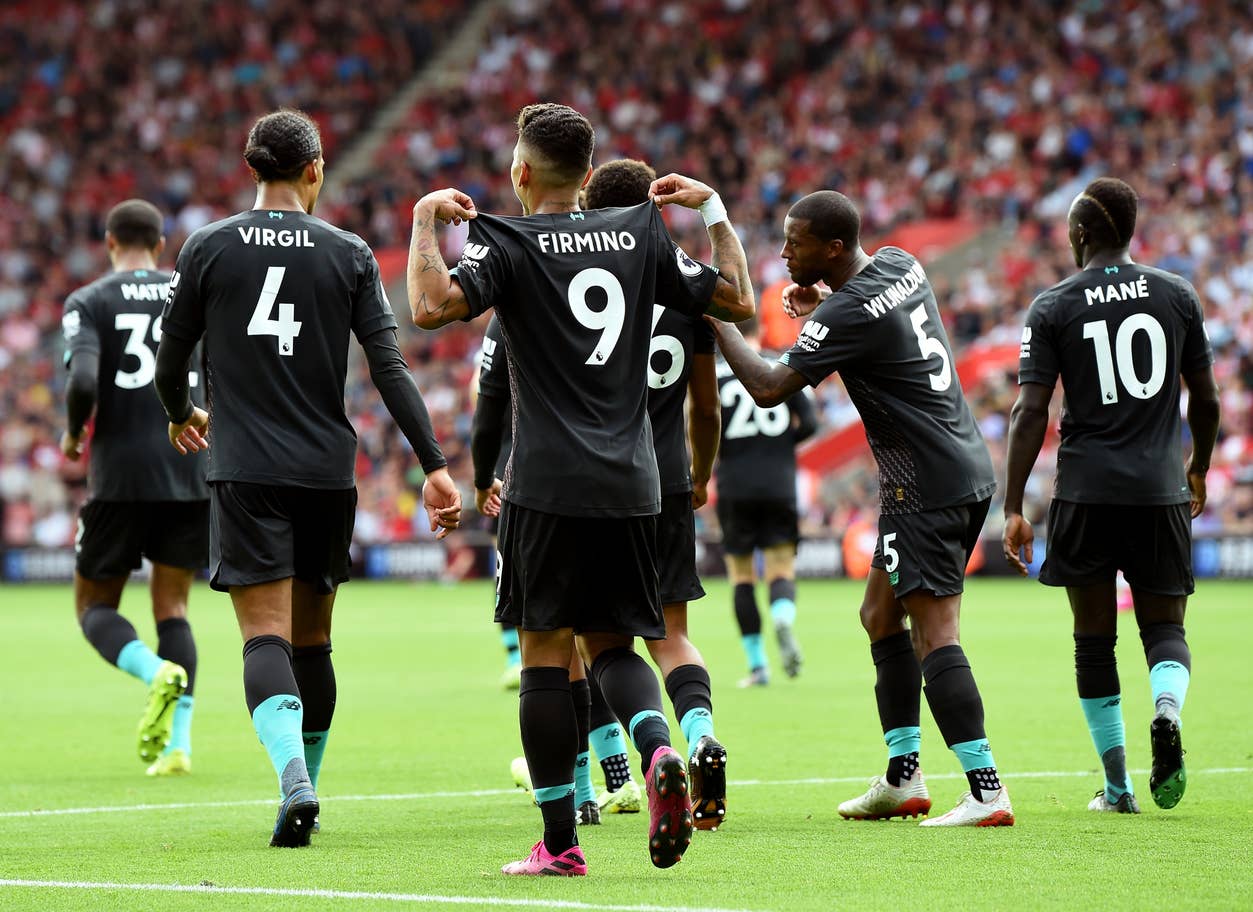 Liverpool and Arsenal are currently one and two in the Premier League standings, with Liverpool taking the top spot because of its superior goal differential.
Klopp: 'World-Class' Players Lead Liverpool
Of course, it's far too early in the EPL season to be worrying about exactly where teams stand. But particularly for Liverpool, the longer it can go without dropping any points, the better position the club will find itself in as it attempts to dethrone Manchester City as league champions.
Liverpool is coming off of league victories over Norwich City and Southampton, and while Arsenal might be seen as the first real test for the Reds, manager Jurgen Klopp has already heaped praise on his players for contributing to the fast start.
"A lot of times in my life I had sensational players always [but] not world-class players. Now, thank God I have them and they make the difference," Klopp told LiverpoolFC.com. "Sadio Mane, Bobby Firmino, Mo Salah – these guys in the last situation are really outstanding."
While Arsenal is certainly among the elite clubs of English soccer, the consensus is that until someone proves otherwise, this year's Premier League is a two-team race. That may be why bookmakers are giving Arsenal little hope of springing an upset this weekend. At FanDuel Sportsbook, Liverpool is a -195 home favorite, while Arsenal is listed at +480, and even a draw is being offered at +350.
Around the Premier League
This weekend's Premier League action starts on Friday with an interesting matchup between Aston Villa and Everton. Aston Villa had high hopes after being promoted back to the EPL, but has yet to get off the mark following a 3-1 loss to Tottenham and a 2-1 defeat at home against Bournemouth.
The club's task doesn't get any easier against a strong Everton side, which comes into Villa Park with four points after a draw at Crystal Palace and a 1-0 win at home vs. Watford. Everton's defense has been a particular highlight this year, as they are the only EPL team yet to allow a goal. The key now, says manager Marco Silva, is to keep the momentum going throughout the season.
"We need to win. That is the obligation of Everton," Silva told Sky Sports. "But a season is about more than the first match or two. It is about 10 months."
Everton (+130) is slightly favored over Aston Villa (+200), with a draw (+250) also very much in the picture in what promises to be a tightly played match.
In other key matches from the third weekend of Premier League play, Chelsea (-125) may have some trouble getting the full three points at Norwich (+320), Wolves (-120) host Burnley (+380) in a matchup of two teams with designs of finishing well within the top half of the table this season, and defending champion Manchester City (-550) is widely expected to take care of business when it travels to Bournemouth (+1100) on Sunday.