Preseason results are never a great indication of how a team will fare in any sport, and should always be taken with a grain of salt. But Liverpool supporters are still bound to feel a bit uneasy after the Premier League contenders finished a three-game tour of the United States without registering a single win.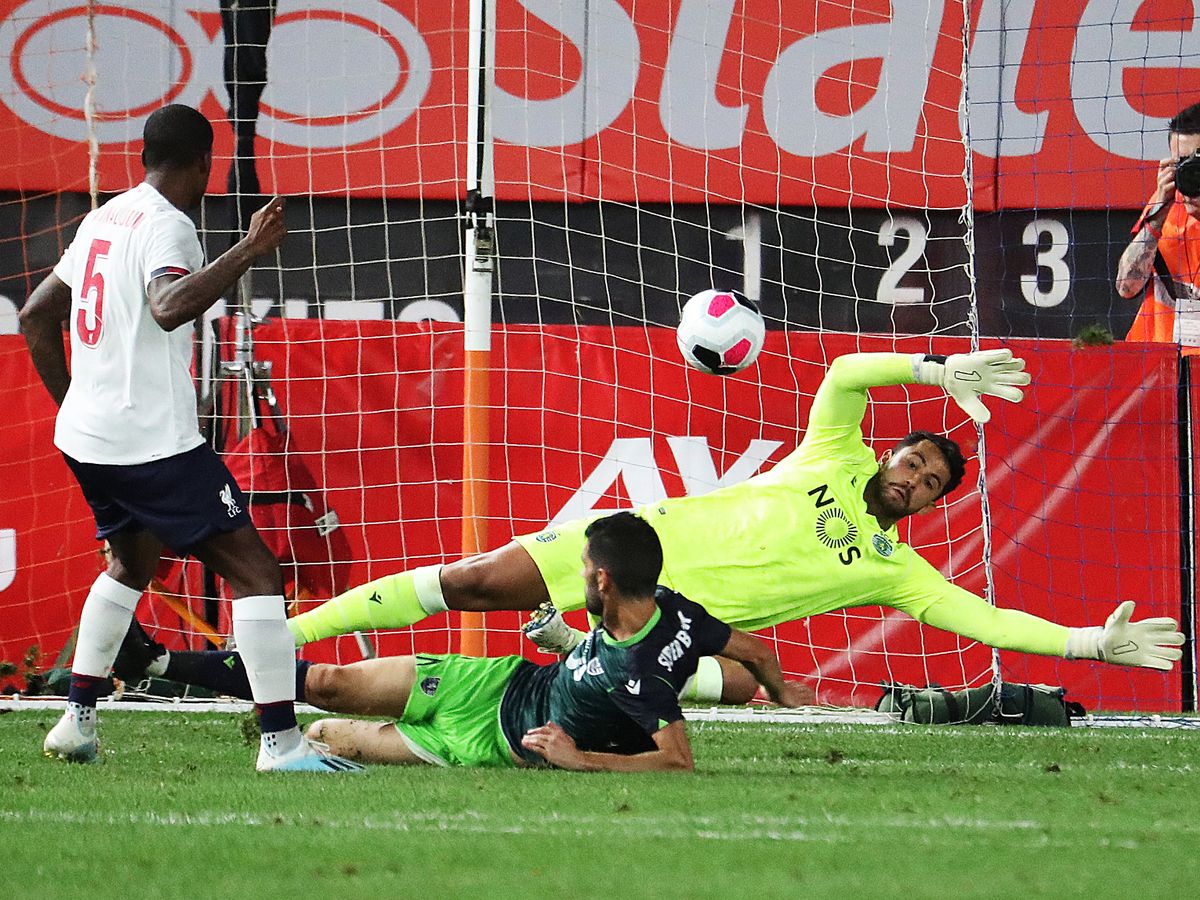 The tour began with a 3-2 loss to Borussia Dortmund last Friday at Notre Dame, before they dropped a 2-1 decision to Sevilla in Boston on Sunday.
Klopp Ready to Forget Last Season's Success
Liverpool did manage to salvage a draw against Sporting CP at Yankee Stadium on Wednesday to make sure they gave their stateside fans something to cheer about. But one draw in three matches is still a disappointing haul for a club that is fresh off a Champions League title and a runner-up finish in the EPL.
"After this trip, nobody should talk to me too often anymore about the Champions League trophy," manager Jurgen Klopp said after the Sporting CP match. "That's now finished, we don't carry it with us all the time still, so we really can start writing a new book or chapter or whatever."
The tour was a particularly intense one for the Reds. The team played three matches during its nine days in the USA, and that was combined with extensive practice that was necessary to help prepare for the season to come.
"Three games in a pretty short period after a couple of days' training in Liverpool for the boys who were in from the first day, it was absolutely OK," Klopp said. "For the others it was maybe a bit too much, but we had to do it anyway for different reasons."
Questionable Depth Behind Liverpool Stars
Liverpool will certainly bring a more talented side to the table when it returns to Europe. The famed attacking trio of Roberto Firmino, Sadio Mane and Mohamed Salah haven't even gotten into training yet, nor has goalkeeper Alisson. Most are expected to join the team for training in France next week, then take part in a final exhibition match against Lyon on July 31, with Mane being expected back on Aug. 5. All are taking breaks after participating in continental tournaments like the Africa Cup of Nations and the Copa America.
But what the tour did expose was a lack of depth for the Reds, particularly up front. Harry Wilson and Ryan Kent both got chances to prove they deserved to be in the rotation during the tour, but neither looked like even an adequate replacement should any of Liverpool's big three scorers suffer injuries during the season.
That's not an immediate worry, but Liverpool would still have liked to have seen better from what amounted to a B-plus team, especially when Klopp sent out what was likely the best possible starting lineup for the match against Sporting. If nothing else, the tour has shown that Liverpool could use a couple more solid contributors off the transfer market to provide a deeper rotation for what should be a busy season.
Liverpool remains a top contender for both the EPL and Champions League titles, though it isn't first choice in either competition. Following an incredible title race that saw the Reds come up just short last season, William Hill has them as a 5/2 pick to win the 2019-2020 Premier League, trailing only defending champions Manchester City (8/15).
Meanwhile, Liverpool is a 7/1 pick to defend its Champions League title. Man City (4/1) is again the favorite, with Barcelona (5/1), Real Madrid (7/1), and Juventus (7/1) also among the leading contenders to take home a European title next year.