Liverpool will need to climb a mountain in order to mount a comeback against Barcelona, as the Reds trail 3-0 heading into the second leg of their Champions League semifinal.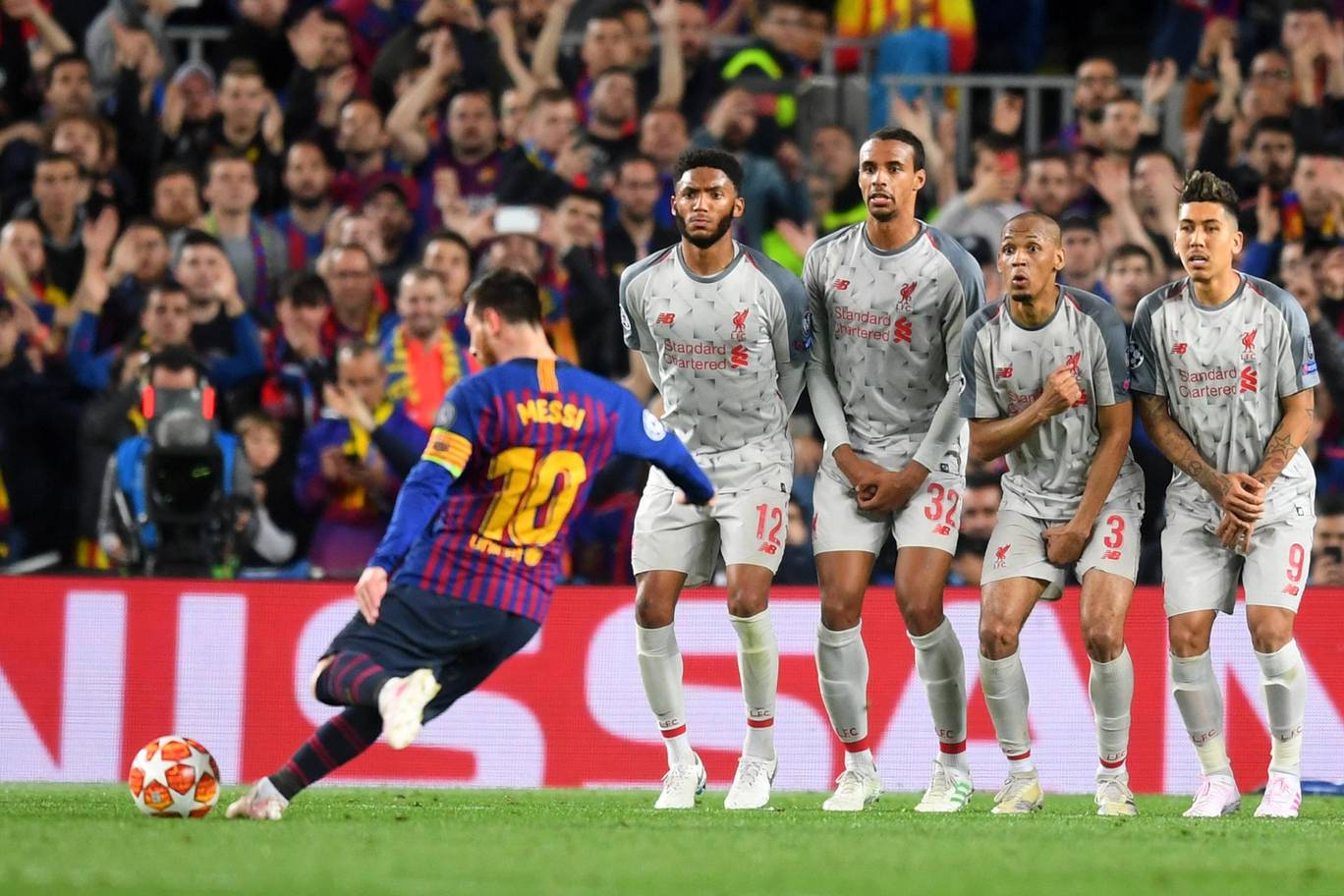 Liverpool will host the second leg at Anfield on Tuesday, after Lionel Messi scored twice and Luis Suarez added another goal last week at Barcelona.
Liverpool Down Three Goals and Two Strikers
While Liverpool played well in the second half of the first leg, they don't have an away goal to show for it, making their task all the more formidable.
"We don't only have to score but we have to deny Barcelona from scoring and that doesn't happen too often," Liverpool manager Jurgen Klopp said at a press conference. "We know about how big the challenge is, but this team is so wonderful. We will all try 100 percent, but that doesn't mean it will work."
Liverpool's challenge is even larger now that two of their best scorers won't be able to play. Mo Salah suffered an injury during their Saturday EPL win over Newcastle United, while Roberto Firmino remains out with a muscular injury suffered in training.
While that certainly makes Barcelona an even bigger favorite heading into Tuesday, the team was nice enough to send a friendly Twitter message to Liverpool bemoaning Salah's absence.
Games like these are for world-class players.
Get well soon!

— FC Barcelona (@FCBarcelona) May 6, 2019
"Games like these are for world-class players," wrote FC Barcelona. "Get well soon!"
Barcelona Guarding Against Complacency
As for Barcelona, the club stands on the edge of a Champions League final, needing only to avoid disaster in the second leg to advance. A single goal would give Barca an even bigger cushion, requiring Liverpool to score five times in order to overcome the away goal disadvantage.
But despite that overwhelming advantage, manager Ernesto Valverde says that he has warned his squad against complacency against a Liverpool side that is capable of scoring goals in bunches – especially after Barcelona lost a 4-1 lead against Roma in last season's Champions League.
"We saw how Liverpool manage games and the pace with which they play, and we cannot forget that we can't afford to feel extra confident," Valverde said at his pre-match press conference. "Last year we had a three-goal advantage and we were knocked out. We've picked up a great result but the tie isn't over."
But Valverde seemed confident that his team won't overlook their opponent, especially knowing that Liverpool has a lot left to play for this season.
"Let's wait and see what happens tomorrow," Valverde said. "Jurgen Klopp will still think he can win the double of Champions League and Premier League."
The odds on that double are quickly becoming astronomical, however. At William Hill, bettors can get 10/1 on Liverpool advancing to the Champions League final, while Barcelona is 1/33 to go through. Meanwhile, Manchester City is now 1/10 a favorite to win the EPL title after a narrow 1-0 victory over Leicester City on Monday, while Liverpool is fetching 6/1 odds of overcoming a one-point deficit on the final day of matches.