The byes arrived and we have a complete list of 2019 NFL bye weeks. The first week of bye weeks begin in Week 4 with the NY Jets and San Francisco 49ers sitting out.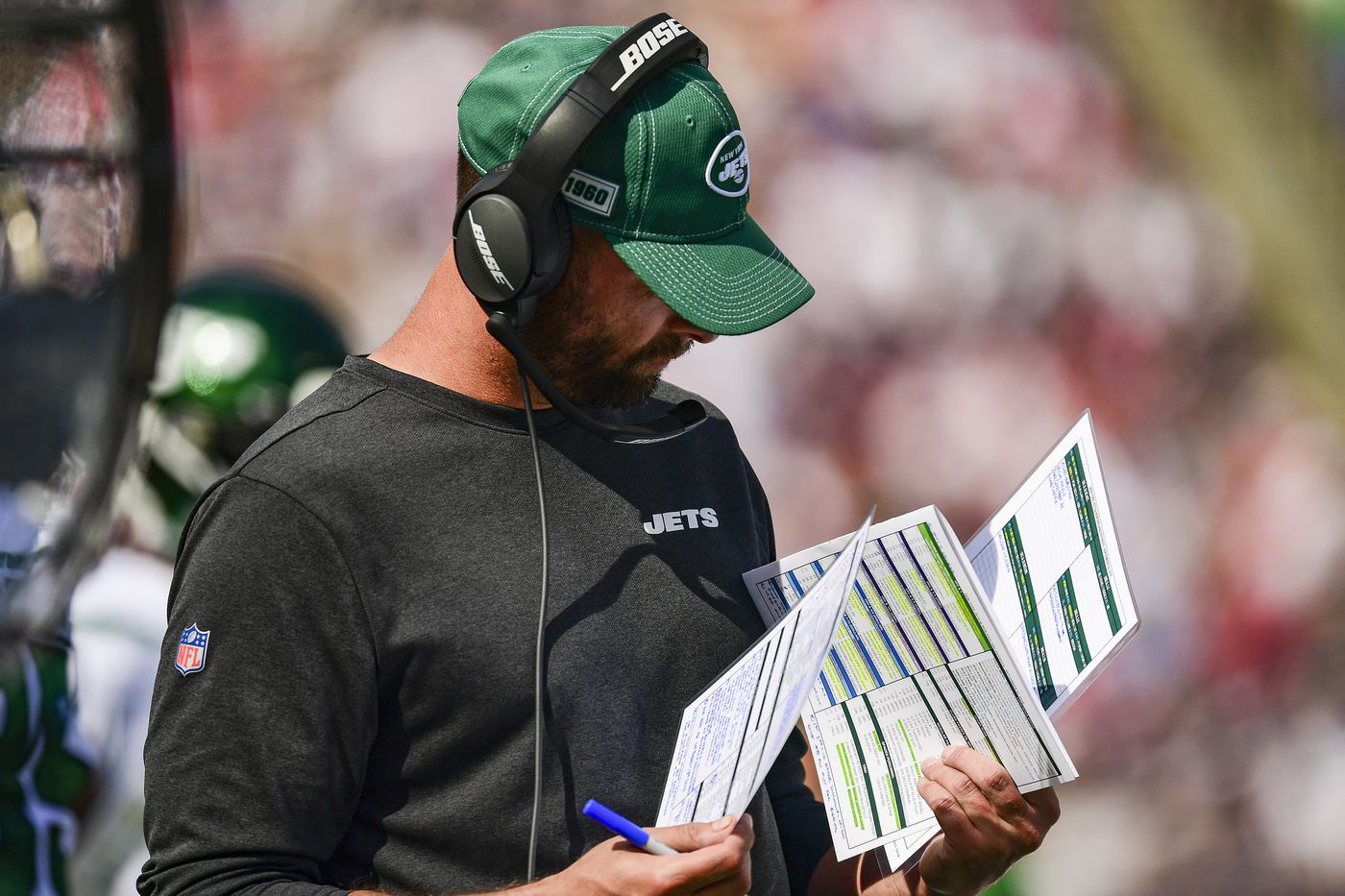 The bye weeks last through Week 12. If you're a fantasy football junkie, then bye weeks are both problematic and tilt-inducing. If you're a basic NFL fan with a banged-up team, then you view the bye as a gift from the football gods because your QB and RB and favorite players have an extra week to rest up and recuperate.
Like the REM song said, "Everybody hurts." Nothing could be more true in the NFL. Love 'em or hate 'em, bye weeks are a football player's best friend.
List of NFL Bye Weeks
We complied a list of NFL bye weeks so you have quick access to this vital information.
2019 NFL BYE WEEKS:
WEEK 4: NYJ, SF
WEEK 5: DET, MIA
WEEK 6: BUF, CHI, OAK, IND
WEEK 7: CAR, TB, CLE, PIT
WEEK 8: BAL, DAL
WEEK 9: ATL, LAR, NOLA, CIN
WEEK 10: JAX, DEN, NE, WAS, PHI, HOU
WEEK 11: GB, TEN, NYG, SEA
WEEK 12: KC, LAC, MIN, AZ
The 2019 NFL Schedule includes three weeks with a 15-game schedule with only two teams on a break in Week 5, Week 5, and Week 8.
During Week 10, the NFL reduced to schedule to 13 games with six teams on a bye week with Jacksonville, Denver, New England, Washington, Philadelphia, and Houston have the week off.
Good Byes
Would you prefer a late bye in Week 11 or 12, or have a legit midterm break at Week 9? A true season split with 8 games on either side of a bye week is truly optimal.
In theory, healthy playoff teams would prefer a late bye. When you have Super Bowl aspirations like Bill Belichick you view the year as a 19-20 game schedule.
The Kansas City Chiefs, LA Chargers, Minnesota Vikings, and Arizona Cardinals were allotted the final bye week in Week 12. This bodes best for the Chiefs would get a welcomed rest before the final five games of the regular season plus the playoffs.
The New England Patriots, currently the big Super Bowl 54 favorite, sit out Week 10, while the LA Rams have their bye week in Week 9.
The New Orleans Saints have their bye in Week 9, which buys them an extra week for Drew Brees to heal his thumb. He hopes to be back in action in Week 10 in time for the second half of the season.
The Chicago Bears sit out Week 6. It's better than you think because you do not want the Bears to miss out on a home game later in the season when the temperatures drop, winds pick up, and the probability for snow increases. The Monsters of Midway thrive under inclement conditions, so you hate to lose that potential advantage with a late bye.
Bad Byes
The Jets are banged up and look like crap. Gang Green are in desperate need of a break in Week 4. However, the san Francisco Niners are off to their best start in 21 years. if it ain't broke, why fix it? The Niners would love to keep playing while they're hot.
The Miami Dolphins have a bye week in Week 5. Everyone knows the Dolphins are tanking to secure the #1 pick in the 2020 NFL Draft. However, they really don't need a break right now because they have yet to play hard enough to deserve a week off. Then again, the Dolphins are so bad, the NFL should punish them with detention or JUG (Justice Under Goodell) and make the listless Dolphins play a local prison team on their week off.