In any normal year, few NFL fans would be interested in a Thanksgiving matchup featuring a 3-7 team hitting the road to take on a 4-6 host. But in 2020, a game between the Detroit Lions and the Houston Texans might just provide the best available Turkey Day football.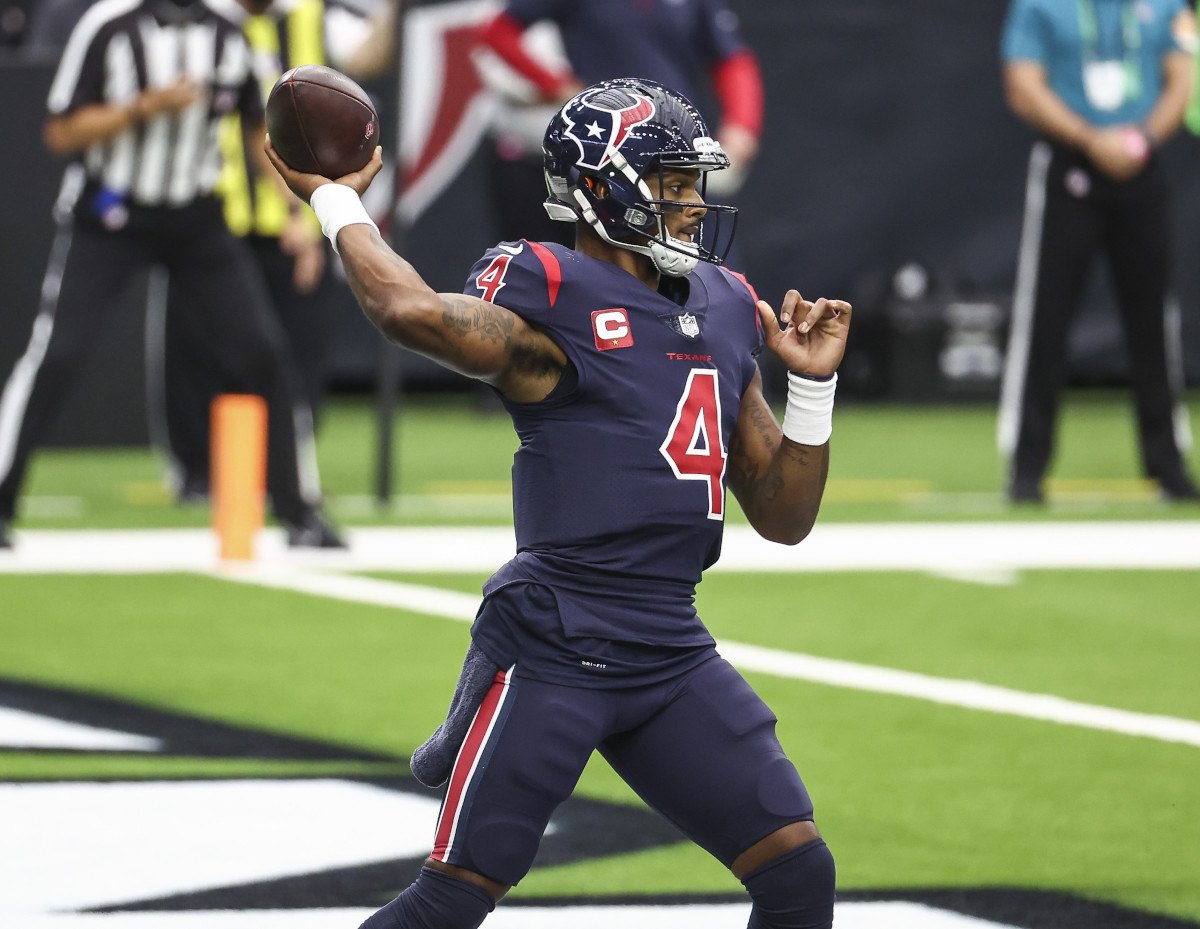 The game looks appetizing compared to a matchup between Washington and Dallas later in the day, espectially since the NFL moved its marquee Thanksgiving contest between the Steelers and the Ravens to Sunday after multiple Baltimore players tested positive for COVID-19.
Crennel, Patricia Enjoy Little Job Security
Neither team finds itself in the midst of the playoff hunt, though the Lions could be considered on the periphery of contention due to the expanded NFL postseason format. Both teams employ head coaches who might not hold onto their jobs for much longer.
Houston has already changed coaches once this year. The Texans fired head coach and general manager Bill O'Brien after a disappointing 0-4 start to the season. Since then, interim coach Romeo Crennel has guided the team to a respectable 3-3 record.
---
Texans vs. Lions Thanksgiving Odds (via DraftKings Sportsbook)
Houston Texans (-3): -110
Detroit Lions (+3): -110
Moneyline
Texans: -180
Lions: +155
Total
Over 50.5: -110
Under 50.5: -110
---
Meanwhile, the Lions stuck with head coach Matt Patricia even after he compiled a 9-22-1 record over his first two seasons in Detroit. While this year's 4-6 mark already shows improvement from last year's disastrous 3-12-1 campaign, there's no assurance the Lions front office will continue to show patience with Patricia.
Crennel told reporters that he and Patricia are in the same bucket as everyone else in their line of work: coaches who will inevitably lose their jobs, with when simply being a matter of timing.
"We could get together and cry in the same bucket, because this is a tough business we're in," Crennel told reporters. "And we know that it's tough when we get into it. And so you put your best foot forward and try to do the very best you can and then, whatever happens, happens."
Watson Thrives as Texans Struggle
The Texans come into the Thanksgiving matchup as a three-point road favorite, according to DraftKings Sportsbook. Houston bounced back from its poor start behind the arm of quarterback Deshaun Watson, who is playing some of the best football of his career under challenging circumstances.
So far this year, Watson has thrown 20 touchdowns against just five interceptions, and has run for two more scores. The dual-threat quarterback has impressed Patricia, who acknowledges the challenge of game-planning for Watson.
"You see games where defenses have had him wrapped up in the backfield and it's a sack and the game is over, and he gets out, he gets his eyes downfield, he makes an amazing throw and threads the needle," Patricia told The Detroit News. "He is one of the tops in the league at playing quarterback and being able to get out of pressure and extend plays, run the ball."
For Detroit, Thanksgiving presents an opportunity to salvage its season after a 20-0 shutout loss at Carolina last week.
"We have a bad taste in our mouth," Lions tight end TJ Hockenson told reporters. "We just want to go out and play."