Reports swirled Tuesday that Lionel Messi and the City Football Group – the owners of Manchester City – have agreed to terms on a €700 million ($834 million), five-year contract. But the two sides can't finalize the deal until Messi resolves a contractual dispute with his current club, FC Barcelona.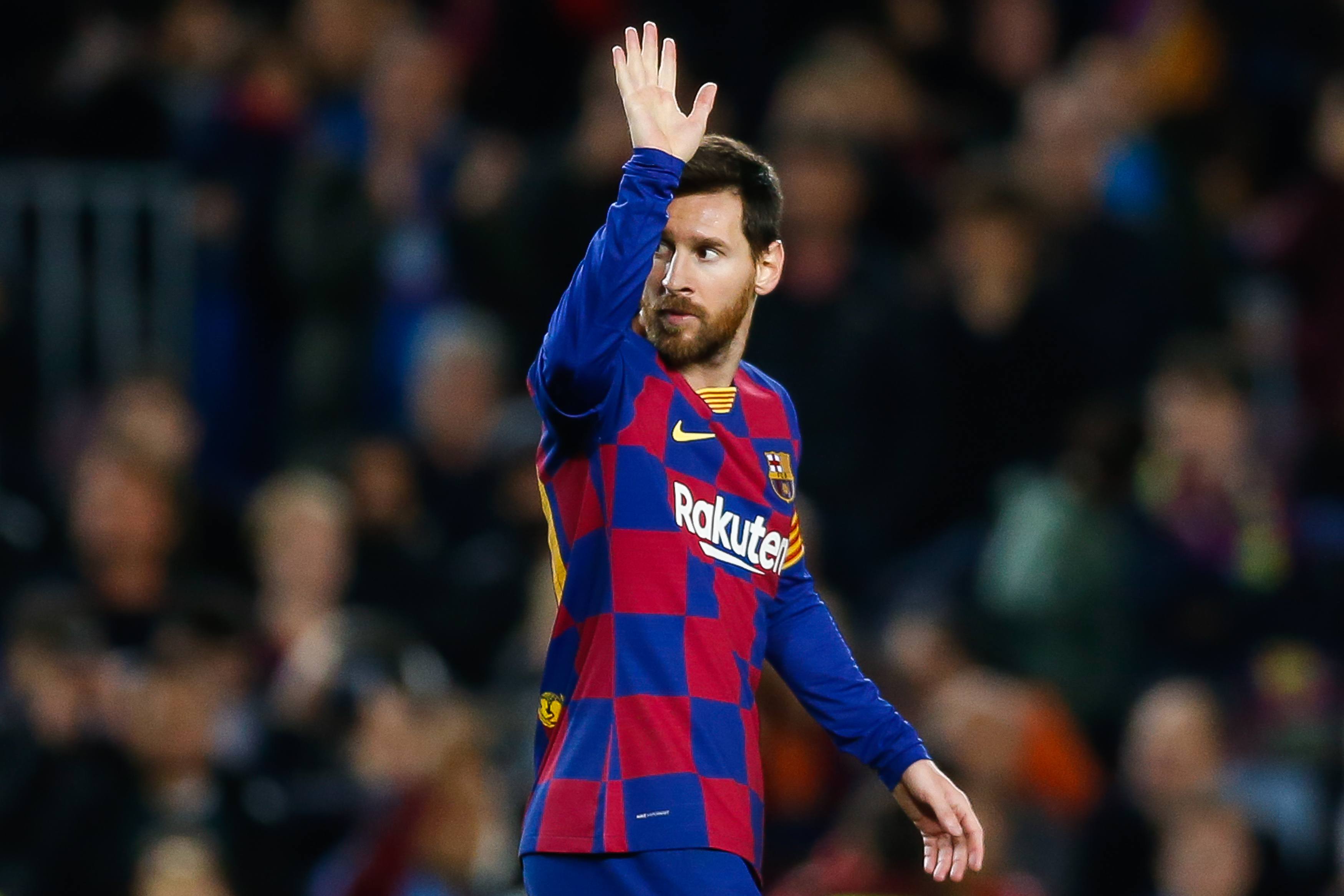 Barcelona still claims that it should collect Messi's release clause – worth another €700 million ($834 million) if he wants to leave the club before his contract expires in 2021.
Contract Would Send Messi to MLS in Three Years
Messi has argued that by informing the team of his desire to leave, he can go to a new club on a free transfer. However, the club says that the language in that clause requires that notice to come in June, soon after the traditional end of the soccer season.
Duncan Castles of the Daily Record first reported the Man City contract. According to Castles, Messi would spend three years on the Premier League Club, then move to Major League Soccer's New York City FC – which City Football Group also owns – for two years. City also offered Messi an equity stake in the ownership group, a source told Castles.
Recent developments have only lent confusion to the question of how much influence Barcelona can exert over Messi. La Liga released an official statement claiming the league holds a copy of Messi's contract with Barca, and that it confirmed that another club would need to pay the release clause – or reach an agreement with Barcelona – to bring in Messi.
But European journalists have questioned this accounting. Spanish radio station Onda Cero claims it has seen a copy of Messi's contract, and that it included language that meant the release clause doesn't apply to his final season. Florent Torchut of L'Equipe later confirmed that report.
That led journalist Rafael Hernandez to mock embattled Barcelona president Josep Maria Baromeu on Twitter.
To think that Bartomeu went as far as not knowing the details contract of the star player that his own club redacted! 🤡

— Rafael Hernández (@RafaelH117) August 30, 2020
"To think that Bartomeu went as far as not knowing the details [in the] contract of the star player that his own club redacted!" Hernandez tweeted, adding a clown emoji at the end.
If true, such language would greatly increase the chances of Messi heading to Man City. Unibet currently lists City as the -134 favorite to land Messi, with Barcelona at +100 odds to retain him.
Bartomeu Will Make Last-Ditch Pitch on Wednesday
Meanwhile, Bartomeu is set to meet with Jorge Messi – the superstar's father and agent – on Wednesday to discuss the player's future. All indications are that Messi and his father will continue to tell Barcelona that the Argentinian forward wants to leave the club, while Bartomeu will try to somehow secure a contract extension instead.
Some Barcelona directors believe it's no longer worth paying Messi due to the fractured relationship, or that they have little hope of retaining their superstar.
"I hope he can change his mind, but it doesn't seem likely," Barcelona club presidential candidate Victor Font told Sky Sports.
Other clubs seem unlikely to get involved in the Messi sweepstakes at this point. Inter Milan (+1100) sporting director Piero Ausilio told Sky Sports that his club won't sign Messi, while other heavyweights like PSG (+1400) and Manchester United (+2000) have generated little buzz.