The Miami Dolphins (8-4) will enter their biggest test of the regular season at home vs. the Chiefs (11-1) without the services of running back Myles Gaskin.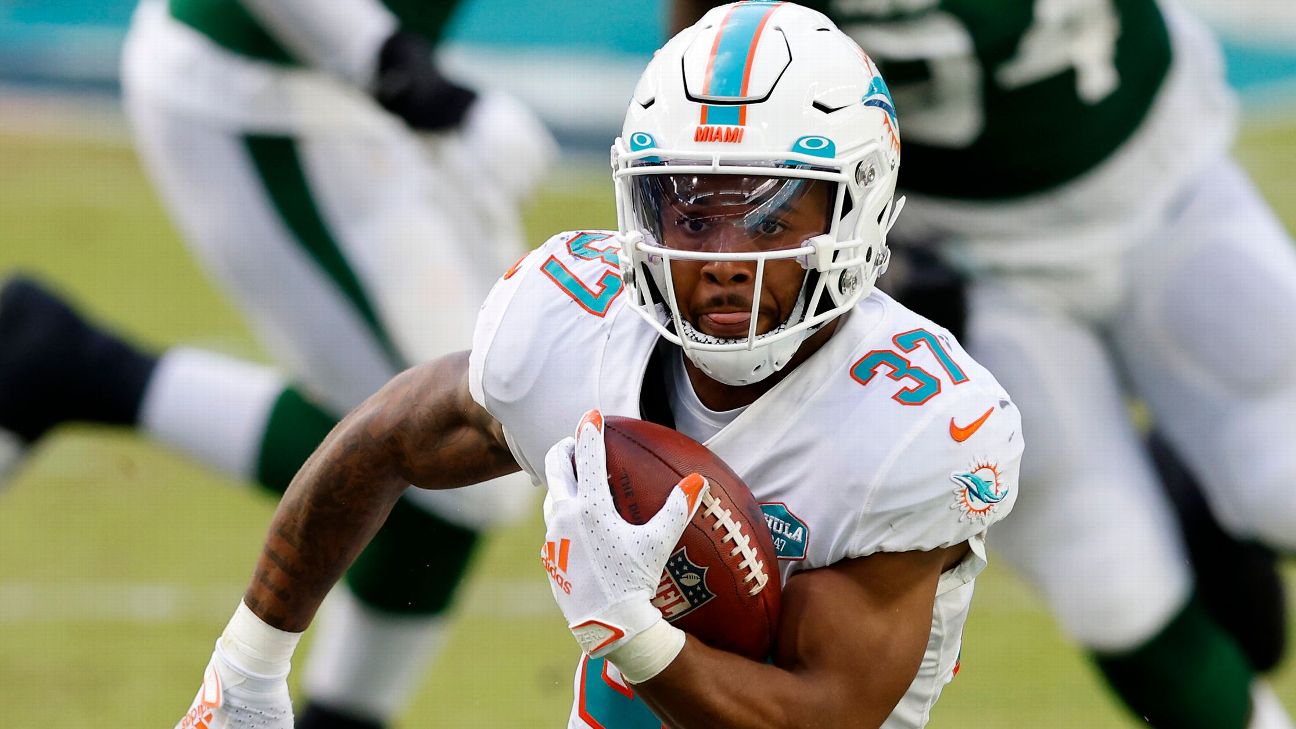 Gaskin was placed on the NFL's reserve/COVID-19 list late Saturday, leaving Miami with few options in their decimated backfield. Gaskin will rest along with running back Matt Breida, who has been on the COVID-19 list since Dec. 4. And Rookie running back Salvon Ahmed, who has started twice this season, is out with a shoulder injury.
Miami Already Struggling Running the Ball
Already in the bottom three in the NFL in total rushing yards and yards per carry, the Dolphins have a trio of untested players set to fill the starters' shoes and help out rookie quarterback Tua Tagovailoa.
Journeyman DeAndre Washington, who came over from the defending Super Bowl champs at the trade deadline in early November, should make his first start for Dolphins in his second game with them.
Washington led the Dolphins with 49 yards in a win over the New York Jets on Nov. 29 but has been hampered with a hamstring injury so far in December.
Second-year running back Patrick Laird has seven carries for 33 yards and a fumble while catching seven passes for 52 yards, and squad running back Elijah McGuire made the roster for Sunday's game. McGuire, a former sixth-round pick by the Jets in 2017, has 180 carries for 591 yards in his career.
The Good News for Miami…
The Chiefs, despite their success, are the seventh-worst rushing defense in the league, giving up more than 132 years per game. As a result, the line only moved slightly Sunday morning, ticking from Miami +6 to Miami +7 on DraftKings. The game kicks off from Hard Rock Stadium at 1 p.m. ET on CBS.