In 2009, Texas Tech fired head coach Mike Leach after an investigation into his treatment of a player suffering from a concussion. Leach has never forgiven his former employer and will be out for revenge as he leads Mississippi State into the AutoZone Liberty Bowl against the Red Raiders on Tuesday.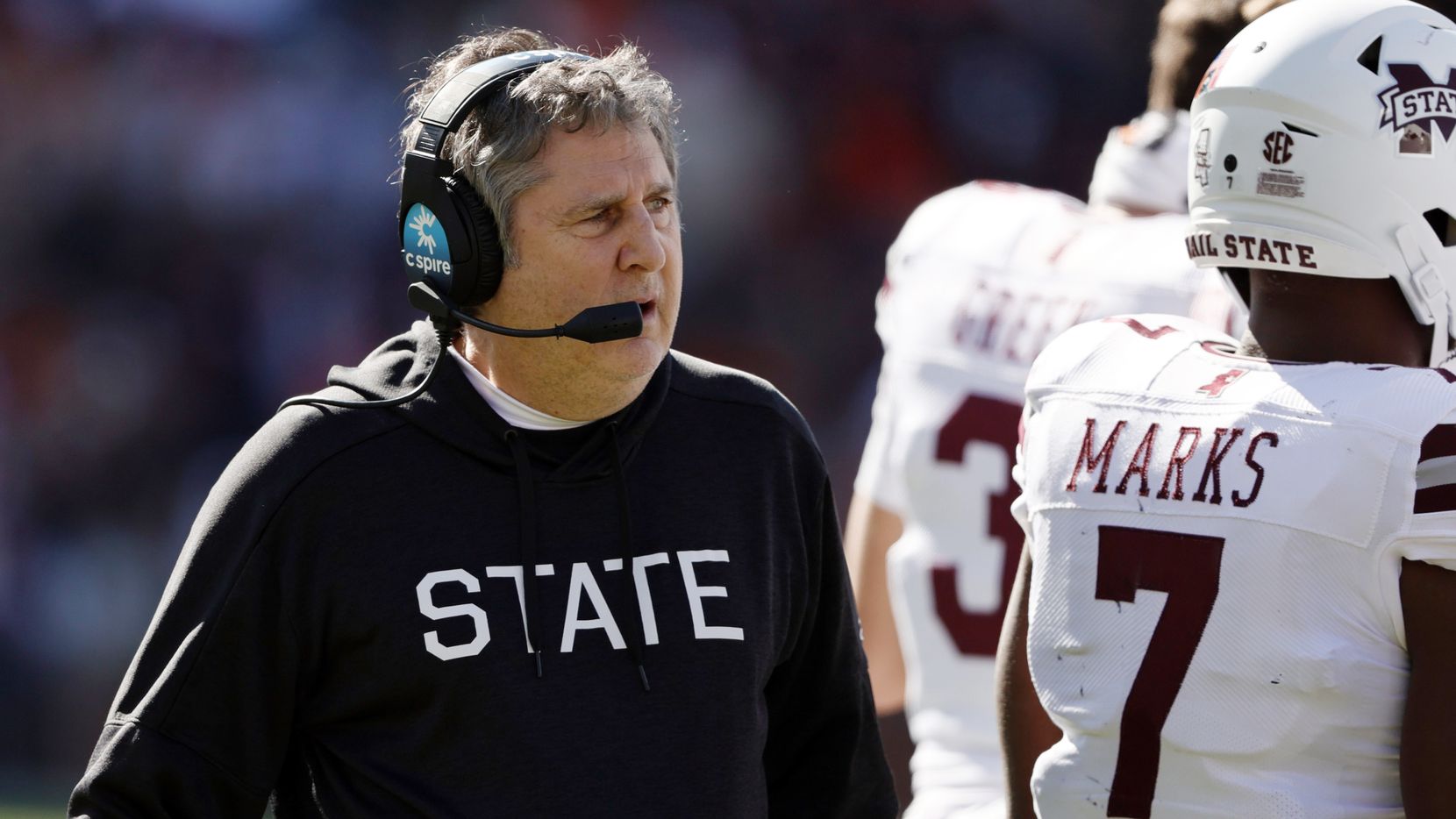 While the battle between the Bulldogs (7-5) and Texas Tech (6-6) features two mediocre squads, it also boasts one of the most fascinating storylines of any bowl game this season.
Leach continues legal fight over firing
Leach is fighting Texas Tech in court for money he says he rightfully earned. In the leadup to the Liberty Bowl, the coach said he has no plans to drop that effort anytime soon.
"[I'll fight] forever," Leach – who earned a law degree at Pepperdine – told reporters. "I don't have anything to lose. I mean, they cheated me out of $2.6 million, plus four years remaining on my contract."
Leach has offered to settle with Texas Tech for $2.4 million. That amount would represent incentives he could have earned on his contract, including an $800,000 bonus he would have collected the day after he was fired. So far, Leach hasn't had much success. In 2011, a Texas appeals court ruled against him, and in 2012, the Texas Supreme Court rejected an appeal by the coach.
Naturally, Texas Tech would rather focus on football than its venomous relationship with its former coach.
"The courts ruled on the Mike Leach matter in 2014," a Texas Tech spokesperson said in a statement. "We are excited about the upcoming bowl game and the future of Texas Tech football."
Texas Tech remains focused on Liberty Bowl
Of course, the Red Raiders and their fans would also enjoy getting a win over Leach as they continue to try and find a long-term coach. Interim Texas Tech coach Sonny Cumbie – who is holding down the fort for incoming coach Joey McGuire – just wants his players to stay focused on the Liberty Bowl.
"It's a challenge for everybody to stay focused," Cumbie told reporters. "But you know, I think at the end of this thing that our coaches are very, very, very passionate about these players at Texas Tech and understand for the next three to four or five days, let's lock in and do the best that we can where we're headed, but also do right by these players and do right by these kids."
Leach and Bulldogs appear to have the edge heading into the Liberty Bowl. FanDuel Sportsbook rates Mississippi State as a 9.5-point favorite and -400 on the moneyline. While Leach would certainly take the win, he also suggested one other thing he'd like to get while he's in Memphis for the game.
"They still owe me for 2009, the last time they won nine games," Leach said. "Maybe they'll deliver the check, so we'll see what happens there."