The Pittsburgh Steelers have struggled this season without star running back Le'Veon Bell, who has been holding out in hopes of preserving his health as he nears free agency. But according to an ESPN report, that holdout may be coming to an end in the next month.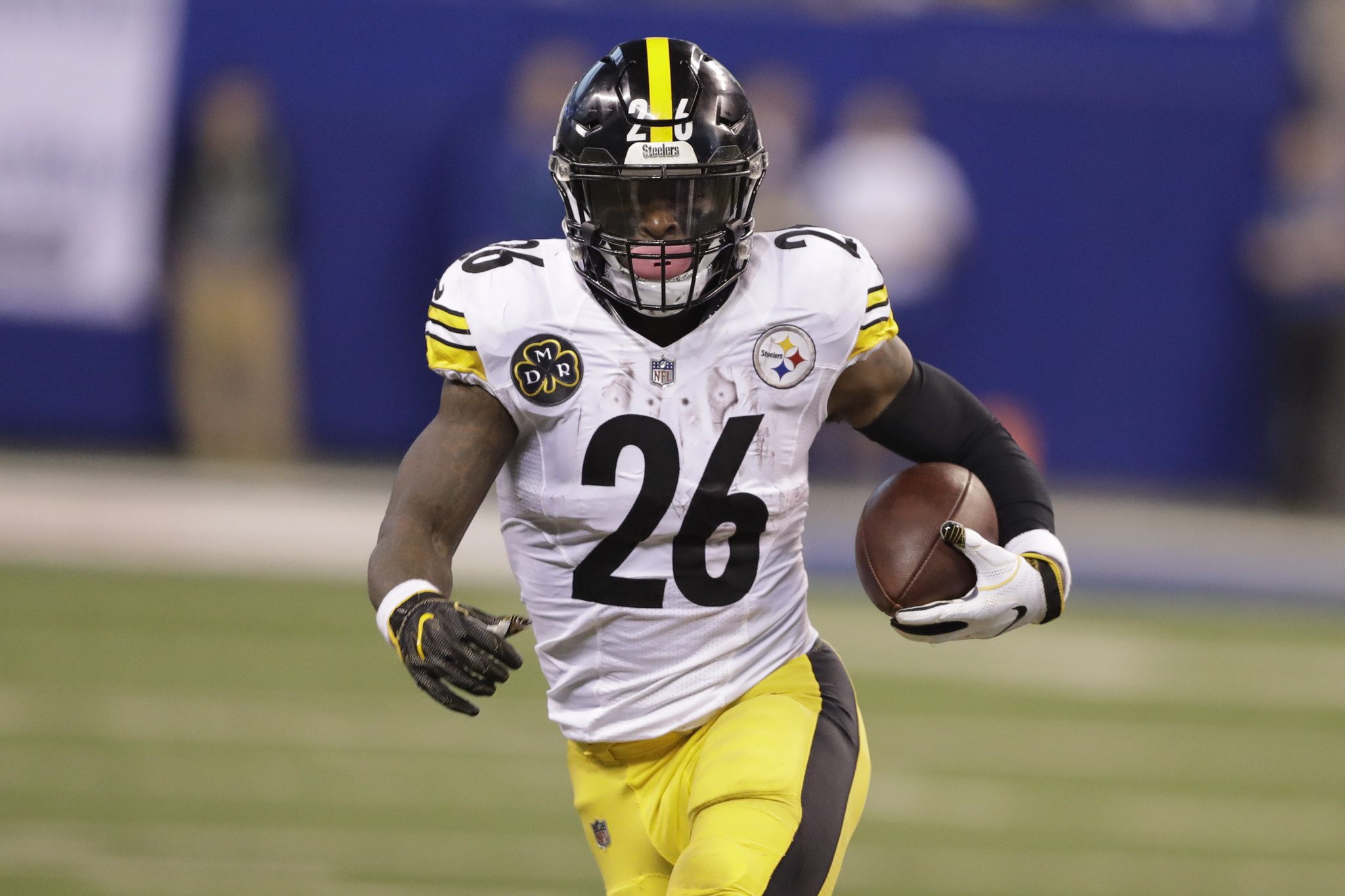 According to a report by ESPN's Jeremy Fowler, Le'Veon Bell may come back to the Steelers during Week 7, when Pittsburgh will be on a bye. That would allow the running back to prepare to play in Week 8, when the Steelers host the Cleveland Browns on Oct. 28.
Bell Protecting Health Ahead of Free Agency
The ESPN report cites an unnamed source as supplying that timeline. That would align with comments from Bell, who has said he did not plan to miss an entire season over his contract dispute.
"It sucks having to sit out football," Bell told ESPN by phone on Monday. "But I've gotta take this stand. Knowing my worth and knowing I can tear a ligament or get surgery at any time, I knew I couldn't play 16 games with 400 or more touches."
The dispute between Bell and the franchise is over Pittsburgh's intention to sign his franchise tender. While the franchise player tag would give Bell a one-year contract worth $14.54 million, Bell was seeking to preserve his health for as long as possible before returning to the team this year in hopes that he would be healthy when he hits free agency in 2019.
With that in mind, Bell has refused to sign his franchise tag tender as of yet. If he does sign in Week 7, he would still earn about $9.4 million this season, and would accrue enough service time to become a free agent before next year, at which point he could potentially sign a long-term contract with the Steelers or any other team.
Steelers Still in the Dark
Pittsburgh has considered trading Bell, and a handful of teams have been rumored to have interest in the running back. But no trade can be made until Bell signs the tender.
While it appears that Bell may have his future planned out for the rest of this season, the Steelers say they don't have insight into what the running back is planning.
"I have not talked to Le'Veon and I really have no Le'Veon update," Pittsburgh head coach Mike Tomlin told reporters on Tuesday. "We'll cross that bridge when we come to it. Nothing has changed from my perspective in that regard."
Bell is entering the sixth year of his NFL career after playing college football at Michigan State University. The 26-year-old has spent his first five seasons with the Steelers, running for 5,336 yards and 35 touchdowns in that time.
Without Bell, the Steelers have gotten off to a 1-2-1 start this season. Behind backup running back James Conner, Pittsburgh currently ranks 28th in the league in rushing offense.
Those early season struggles have lengthened the odds on the Steelers winning the Super Bowl, though bookmakers aren't dismissing the team entirely. Pittsburgh is currently a 25/1 pick to win a championship this season according to William Hill, far behind the favored Los Angeles Rams (3/1), New England Patriots (7/1), and Kansas City Chiefs (15/2).