LeBron James criticized what he sees as poor officiating in today's NBA, saying that referees are more willing to protect outside shooters over players who are driving to the basket.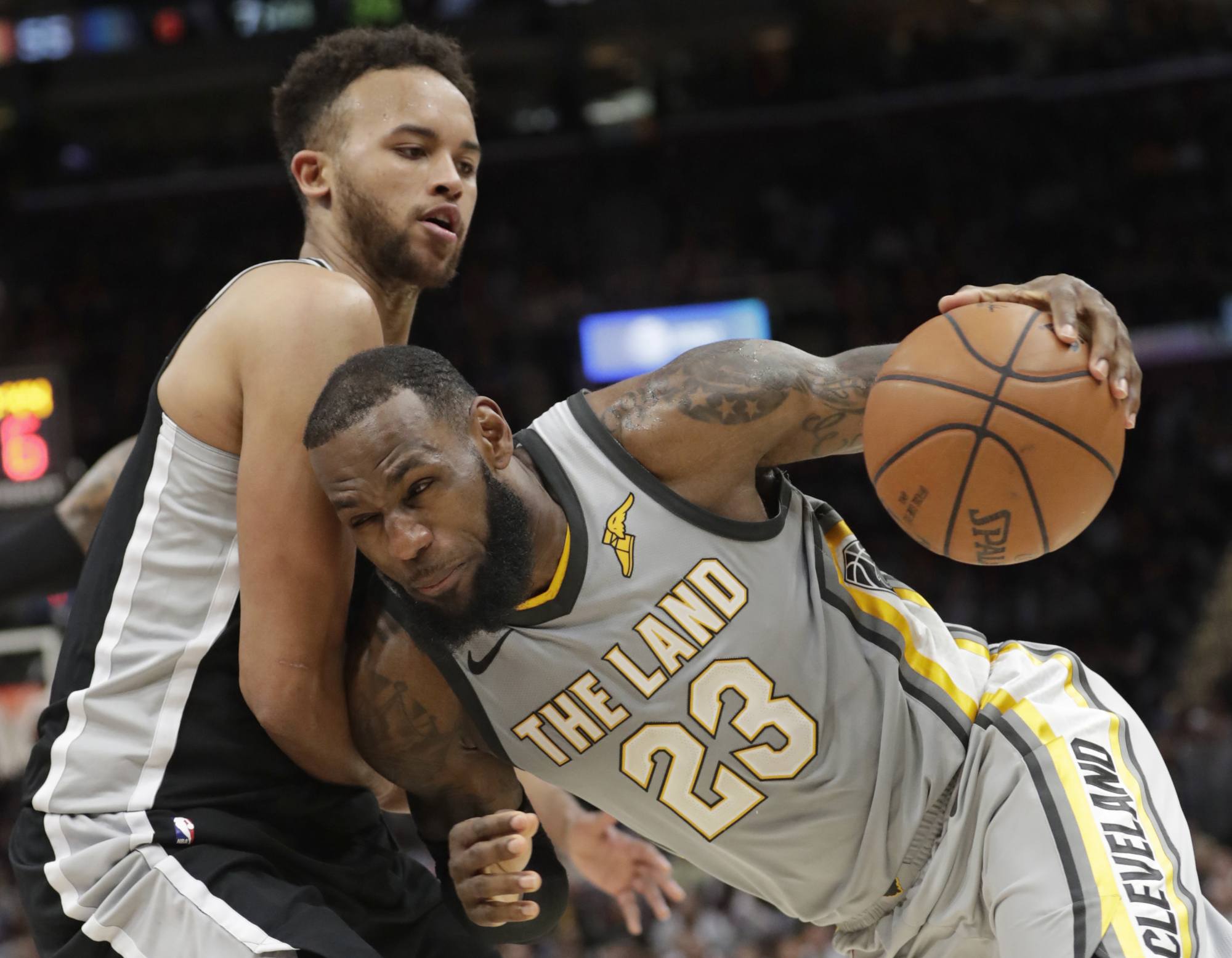 The comments came following a 110-94 loss for the Cleveland Cavaliers to the San Antonio Spurs on Sunday. During the game, LeBron took just four free throws despite driving to the basket 12 times, according to numbers by Second Spectrum.
Shooters vs. Slashers
In James' opinion, this is due to a culture that has turned the NBA into a league that prioritizes outside shooting over going to the rim.
"We're at a point now where we protect the shooter more than the driver," James said after the game. "There's no reason I should be going to the line four times in a game when I drive 100 times to the paint and I'm getting hit and slapped and grabbed."
Many believe that James is unintentionally punished for being a strong, imposing figure, something that makes officials less likely to call fouls when players bump him as he goes to the basket.
"He's so strong and physical, when he goes to the basket, guys are bouncing off of him," Cavaliers coach Tyronn Lue said during the 2016 playoffs. "Those are still fouls, but he doesn't get that call because he's so big and so strong and so physical."
NBA Holds Officiating Summit
The criticisms come at a time when relations between NBA players and referees have become somewhat strained. During the NBA All-Star Weekend, a handful of players and referees held a meeting as an opening effort to bridge the growing divide. The 90-minute summit focused on finding a balance between making sure players were respectful of officials while still being able to show emotion. Some players claim that refs are not communicating their decisions well to players, while officials expressed frustration with the frequency of complaints athletes are making about their calls.
"In this meeting, we took some important steps in identifying existing frustrations for both sides," said National Basketball Players Association (NBPA) Executive Director Michele Roberts in a statement. "Now with that information, we plan to move forward and continue to work together to find solutions that will enhance the on-court experience for both parties."
For the Cavaliers, the loss to the Spurs was one of the first hiccups they've faced since retooling their roster at the trade deadline. Those efforts have kept the formerly struggling Cavs in third place in the Eastern Conference. They're also among the betting favorites for the NBA Championship: William Hill has them as a 7/1 pick to win a title this year, trailing only the Golden State Warriors (4/7) and the Houston Rockets (9/2).
Cleveland's odds reflect the fact that they'll get one major addition before the playoffs. All-Star forward Kevin Love, who has been out since Jan. 30 because of a broken bone in his left hand, is expected to rejoin the team in late March.
"We always need Kevin," Lue said. "Of course if you lose an All-Star player you're always going to miss him, yeah. But he's not here now so we've got to play without him."