With oddsmakers and fans believing the result of the NBA Finals are a foregone conclusion, a far more interesting bet is on what team LeBron James will play for next season. The 33-year-old superstar is in the final year of his contract with the Cleveland Cavaliers, and many are speculating what uniform he'll be wearing in October.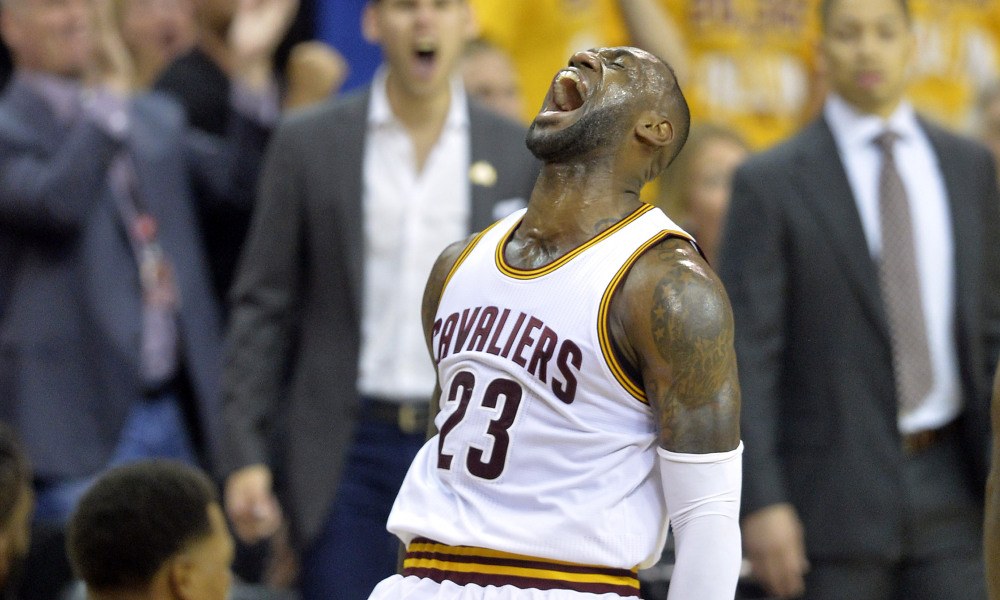 Opinions are divided between pundits, but they are also equally diverse among operators of sportsbooks. BetOnline has the favorite as the Philadelphia 76ers at +150, while Bovada thinks he is staying put in Cleveland, and has the odds at +180.
Philadelphia rookie Ben Simmons was asked by TMZ Sports if he thought James would be a good fit with his team.
"There's only one way to find out," Simmons said coyly.
James has been largely noncommittal about his future, saying his focus is on the playoffs. He did tell Cleveland.com during the regular season that he has criteria for where he wants to play next.
"I want to continue to win at the highest level, because I know I can still do it as an individual, and then my family," James said. "My family is what's most important to me, more than anything."
Cleveland Trying to Keep James
Dan Gilbert, who has owned the Cavaliers since 2005, said the organization is focused on the Finals, not any personnel decisions. He told ESPN that they will worry about the future after this season is over.
"So, everybody knows, obviously what we want to happen and we'll take the Finals first and take it from there," Gilbert said.
That doesn't mean the topic is not on his mind.
"Like him, I think he's said this, we're just focused – and it's the truth, it's not avoiding the question – we're literally focused on (the now)," Gilbert said. "It's just so intense in the playoffs and getting to the Finals and now the Finals, I don't think – and I know he doesn't – I don't think even our guys are talking (about anything other than) what's in front of them."
That doesn't mean the organization didn't work during the season to make it appealing for James to stay in Cleveland. The team made several moves before the trade deadline in February. They shipped off six players and brought in ones that were immediately endorsed by James.
"At the end of the day, I just like being around guys who want to play and work hard," James said. "I know I demand a lot of excellence out of my teammates, but I demand out of myself, too."
LeBron Futures Betting
Many insiders have said it depended how far James got in the playoffs. Had the Cavaliers flamed out in the first round, it was expected he would look for a team that could go deeper in the postseason. With Cleveland making the championship, staying in Cleveland is a distinct possibility.
That was not the case three months ago, when BetDSI had him favored to join the Los Angeles Lakers. They had a wager -300 that he would be on the Lakers roster on Oct. 1. The "no" was +240.
Now Los Angeles is the fourth choice on the betting board at +550, moving down from +500. After the 76ers and Cavaliers, Houston is the newest destination. The Rockets have shot up from +600 to +250.