The offensive prop bets for the 2020 Super Bowl could be the most lucrative wagers in any category this year. Unlike last year, when the New England Patriots and Los Angeles Rams waged a defensive battle, Kansas City and San Francisco like to score, and do so often.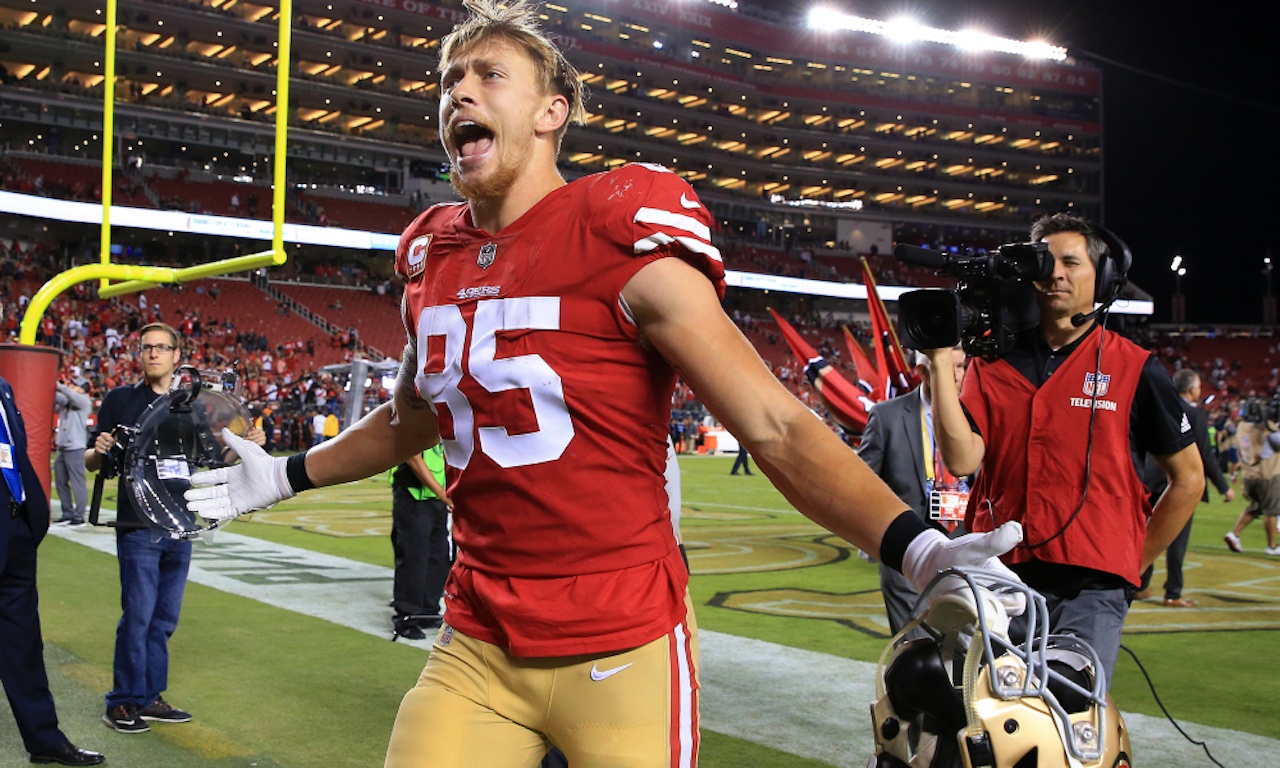 The 49ers were ranked fourth in total offense in the regular season, averaging 381.1 yards per game. They were fifth in average points per game at 29.9.
The Chiefs were ranked sixth in total offense in the regular season, averaging 379.2 yards per game. They were 20th in average points per game at 29.2, but have scored 51 and 35 points in their two playoff games.
The over has taken a pounding from bettors in anticipation of a high-scoring game. It opened at 51, and the sharps and the public hammered the line, driving it up to 55 at Station casino sportsbooks, and 54.5 at most other facilities.
There are hundreds of possible offensive prop bets in this year's Super Bowl, ranging from who will be the first team to score (Kansas City or San Francisco -110) to what will be the result of 49ers quarterback Jimmy Garappolo's first pass. A completion is the favorite at -200. An interception or incomplete is +170.
Here's our look at some of the prop bets gamblers should consider.
Value Wagers
Will the Game be Decided by Three Points? — Yes +400, No -550
While most believe this will be an offensive shootout, they also are convinced it will be a close game. The line is -1 in Kansas City's favor. Oddsmakers believe it is going to be a tight game. So should gamblers. Besides at +400, it's a great value bet.
Will Patrick Mahomes Throw Two TD Passes in any Quarter? — Yes +425, No -600
The Kansas City quarterback is a touchdown throwing machine. In two playoff games, he has eight TD passes. This could be one of the best Super Bowl offensive prop bets out there at more than four times your money.
Player to Score First Touchdown — George Kittle +800
This is how we envision the game to open. San Francisco will get the ball, drive down the field, and begin the high-scoring affair with a slant pass to the 49ers tight end in the end zone for the game's first score. Will it happen? We'll have to wait and see, but at +800, it's a wager worth making.
Lower Odds, but Still Worth a Bet
Will Jimmy Garoppolo Throw an Interception? — Yes -150, No +130
Garoppolo is playing in his first Super Bowl and, even though he was on the sidelines during some of the Patriots' big games, there will be nerves and pressure on the quarterback.
He has one interception in three playoff games, and could very well throw another. Look for a pass to go high over one of his receivers and into the hands of a Chiefs' secondary player.
Total Rushing Yards by Damien Williams Over/Under 50.5 — Over -110, Under -110
The Kansas City running back has been mildly effective in the Chiefs offense, but he's definitely second to Mahomes and the air attack. In the previous two playoff games, he rushed for 45 and 47 yards. He should be underutilized again, especially in a shootout. The under is the way to go.
Will Either Team Score Three Straight Times? — Yes -190, No +160
The assumption here is that Kansas City's offense is going to be scoring at will, while San Francisco will have trouble keeping up with them. The Chiefs have scored four straight times in their playoff victories against Houston and Tennessee.
This game seems different, however, as the 49ers should be better able to stop the Chiefs attack. That should give San Francisco's offense the chance to score at least a field goal and break any momentum Kansas City might have.