LaVar Ball, the outspoken father of Lonzo Ball and his hoops wunderkind siblings, told reporters that the Lakers will regret trading his son in a package deal to the New Orleans Pelicans for Anthony Davis and that the Lakers "will never win another championship".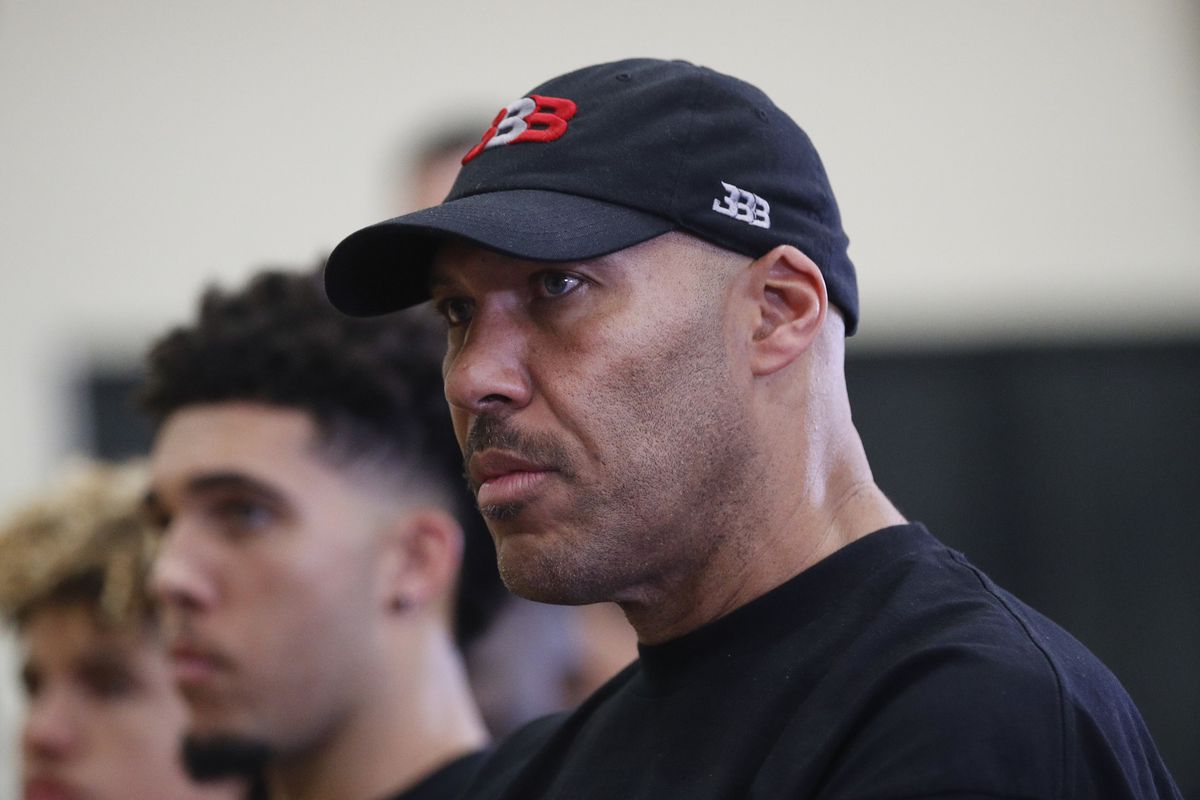 The Lakers shipped out Ball, Brandon Ingram, Josh Hart, and three first-round picks (including the #4 overall in 2019) in exchange for disgruntled All-Star Anthony Davis. The Lakers paid a huge price to acquire the former #1 overall pick from the 2012 NBA Draft.
LaVar Ball found out the news of the trade on Saturday afternoon while watching one of his one sons, LaMelo Ball, play in a Drew League basketball game. As soon as he discovered the news over the PA system, LaVar did not pull any punches with the press.
"I guarantee," LaVar Ball said. "It will be the worst move the Lakers ever did in their life and they will never win another championship. Guarantee it."
Ball had a dream that all three of his sons would play for the LA Lakers and help rebuild them into a championship team. That dream is official over as Lonzo moves onto New Orleans to join soon-to-be #1 pick Zion Williamson.
LA to NOLA
The Lakers selected Lonzo Ball with the #2 overall pick in the 2017 NBA Draft. Lonzo played his collegiate ball at UCLA as a one-and-done recruit.
Lonzo Ball played just 99 games in the last two seasons for the Lakers due to various injuries. He missed almost half of the season with an ankle injury. In 99 pro games, Lonzo Ball averaged exactly 10.0 points with 6.4 assists and 6.2 rebounds.
Lonzo had his name mentioned in numerous rumors as trade bait for Anthony Davis. LaVar told everyone that he didn't want to see Lonzo traded to NOLA and preferred Phoenix instead. When the Lakers and Pelicans were unable to work out a deal before last season's trade deadline, both teams went into a tailspin. Pretty much everyone on the Lakers quit on LeBron during a prickly second half of the season. Only forward Kyle Kuzma remained behind with LeBron, which indicated that he was one of LeBron's favorites.
Speaking of favorites, the Lakers are now the new favorites to win the 2020 NBA Championship with the news that AD is joining LeBron and the Lakers.
LaVar Lashes Out
LaVar Ball played pro football but he wanted to breed and train pro basketball players. He took all three sons under his wing and put them through a tweaked version of basketball bootcamp.
LaVar drew criticism and reminded many pundits of Marv Marinovich, the father of trouble quarterback Todd Marinovich. Marv created a true monster in his backyard. Marinovich had exquisite talent, but by the time he made the pros he had burned out. At the same time, the nonstop workouts hurt Marinovich in other ways. Like many wunderkinds and prodigies, they often get robbed of their childhood while pursuing perfection in a specific craft.
Everything seemed to be on track for LaVar. Lonzo excelled in high school and at UCLA. The Lakers took a legit flier on him with the #2 pick, but many scouts and stats geeks liked Lonzo's metrics and his basketball IQ. Although he still needed to refine his skills, he definitely had a huge upside ahead of him. He simply needed more experience and maturity.
Things went off the rails with the other two sons. LiAngelo Ball, the middle son, got in trouble before he even played a regular season game with UCLA. Ball and a couple teammates created an international political incident when they were caught shoplifting during an exhibition in China.
LiAngelo left UCLA and headed to Lithuania to play pro ball with his youngest brother, LiMelo. LaVar Ball pulled LiMelo out of high school after a feud with his son's coach.
All the drama has made for great reality TV. LaVar and his son appeared on a reality TV show that appears on Facebook titled "Ball in the Family."