A'ja Wilson, the newest member of the WNBA's Las Vegas Aces, wasn't disappointed going to a team that has had the worst record three consecutive years. The No. 1 overall pick in the WNBA Draft doesn't believe they will be in the cellar in 2018. The team's season begins on May 20 when they play on the road against the Connecticut Sun.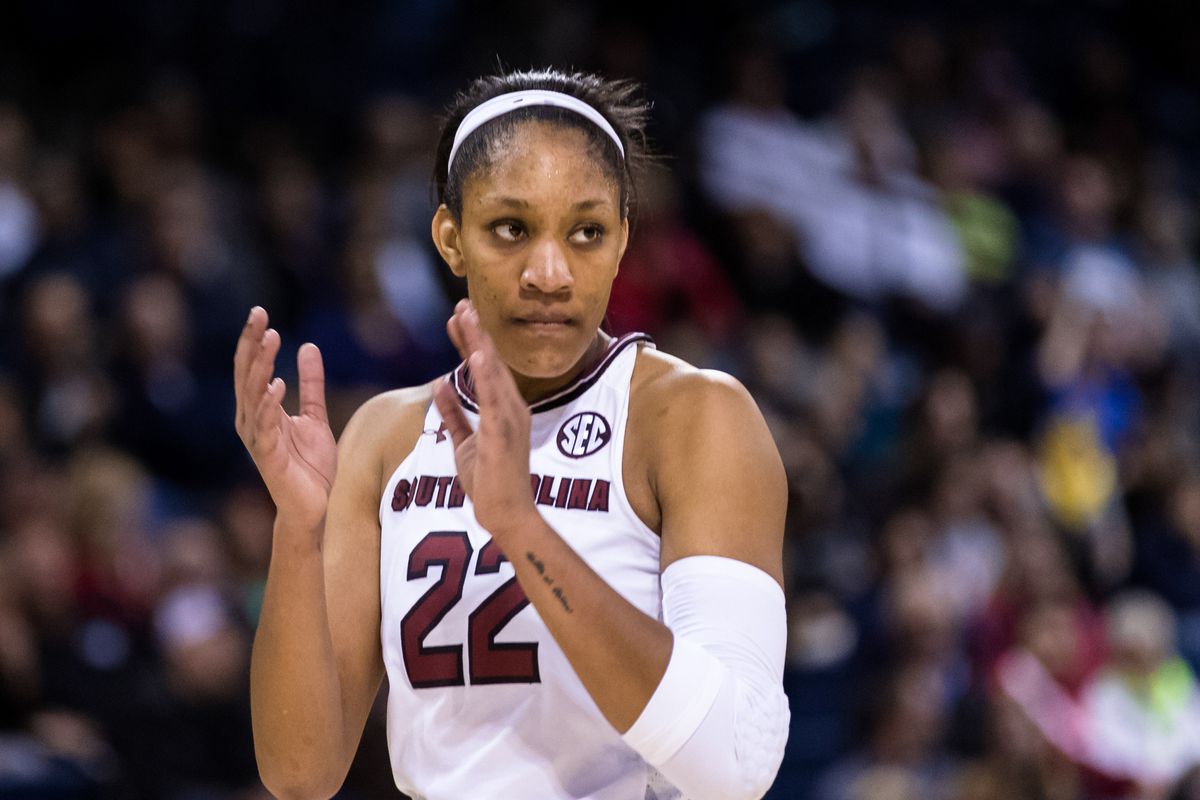 This will be the first year for the team in Las Vegas. They relocated to Sin City from San Antonio when bought by MGM Resorts in October. They wanted to make a splash for their new home and believe Wilson was the player to do just that.
"I think it's a great place, and a great atmosphere," Wilson said. "It's just a blessing. Of course you see the mock drafts, and you see everybody talking. But to finally hear your name called and knowing that's where you're going to go, it's truly a blessing."
Sportsbooks had the Aces last to win the title at 100/1. When Wilson was taken with the first pick by Las Vegas, the odds dropped to 20/1.
Peers Provide Praise
Wilson was the consensus Player of the Year at South Carolina, and averaged 22.6 points, 11.8 rebounds and 3.2 blocks in her senior season with the Gamecocks. South Carolina made it to the Elite 8 of the NCAA Women's Tournament before being knocked out by UConn. She led the team to its first national championship in 2017.
ESPN analyst Rebecca Lobo raved about Wilson and said she made Las Vegas an instant contender.
"This is somebody that could eventually be an Olympian, who can be a WNBA All-Star and who's only going to continue to get better," Lobo said. "She has the pieces necessary right now to immediately help a team."
Bill Laimbeer, president of basketball operations and head coach of the Aces, was coy before the draft, not committing to Wilson, but knew that was who the team was going to pick.
"You name it, she can do it," Laimbeer said. "This is a franchise player. She's going to make everybody else around her better."
Pieces Put in Place
Wilson will join another No. 1 pick, guard Kelsey Plum, who was drafted by the Aces in 2017 when the team was called the San Antonio Stars. Plum, along with 2016 No. 2 pick point guard Moriah Jefferson, form a talented backcourt and now have a presence down low.
"I'm going to definitely try to be that post (that) creates open lanes for them," Wilson said. "Hopefully they help me. That's definitely a great group of guards, and I can't wait to play with them."
They will join last year's leading scoring Kayla McBride, who was the No. 1 pick in 2014. Those four expect to build a foundation that could make the playoffs this year.
"I want to become very consistent with my outside jump shot," Wilson said. "People are going to play me for the drive. I think my quickness as a big is something I can bring."